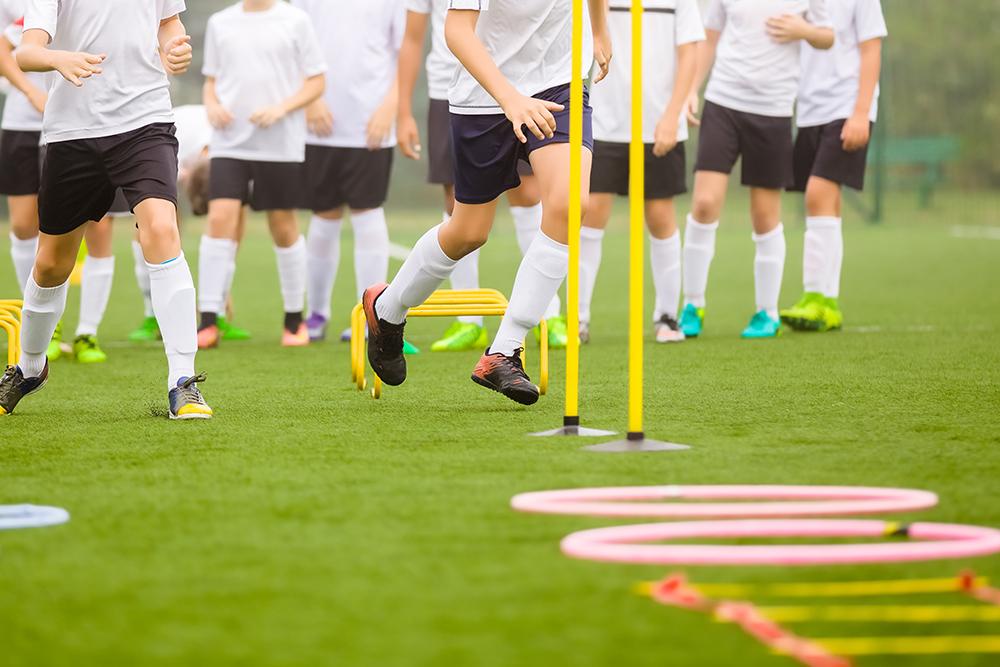 Whether they realize it or not, youth athletes are great at setting goals…
I want to make the select traveling team. This season I will lead the team in points. I'd do anything to get all-district honors.
What they might not be so good at is envisioning the steps that will get them to these goals. That's why parents and coach are critical in helping youth athletes design a program that breaks down their big goals into smaller, more incremental ones.
John C. Norcross is a clinical psychologist and professor who has been studying self-change since the 1970s. In his book, Changeology, he recommends a system of incremental goal-setting that has been successful for a wide range of people.
What Are Incremental Goals and Why Are They Great?
Incremental goals are what they sound like: many small 'baby-steps,' instead of a few large jumps.
Smaller goals trump larger ones for three big reasons:
Confidence: The feeling of hitting a micro-goal every few weeks is continually motivating.
Resilience: When life gets in the way, it's easier to get back on track working toward smaller benchmarks than one intimidatingly big goal.
Safety: Doing only what you need to reach that day's incremental goal can help prevent injuries.
How to Set Incremental Goals
Does the use of incremental goal setting depend on the goal?
According to Norcross and his research, it doesn't. Norcross states, "People progress through five identical stages … and use the same fundamental strategies to speed their progress through those stages." He continues, "Of course, the particular goals are different, but the journey to the goal is the same."
Learn more about the five stages of goal-setting to help your athlete reach their goal:
1. Psych
Help your athlete define what they want to change. Teach them to record their current behavior related to their main goal to establish a baseline for improvement.
2. Prep
Frame your athlete's main goal to make it SMART, or specific, measurable, attainable, realistic, and timely. For example, help your athlete set smaller sub-goals that can be tackled on a daily, weekly, monthly, and 90-day basis.
3. Perspire
In Norcross' system, taking successful action requires four strategies:
Rewarding: Offer a reward after each successful baby step toward their goal.
Countering: Use positive self-talk and imagery to combat negative thoughts.
Controlling the Environment: Remove temptations that detract from the goal.
Helping Relationships: Listen and support the athlete, check in frequently, and keep it positive.
4. Persevere
Even in a perfectly-designed system, road bumps are inevitable. That's why tracking is key: seeing where and when these hiccups occur can reveal what can be changed in the program to help the athlete stay on course.
Norcross also suggests focusing on what has been accomplished already, not what hasn't.
5. Persist
To help athletes overcome inevitable slip-ups, encourage them to continue tracking their progress and keep following the four steps from the Perspire stage.
These together will allow you and your athlete to determine what variables (environments, people, etc.) cause regression, and which Perspire strategies are and aren't making an impact, then adjust accordingly.
—
Teaching youth athletes to set and aim for incremental goals does more than help them become team captain, top scorer, or the strongest person in the weight room: it sets them up to be in charge of their life long after they play their final game.