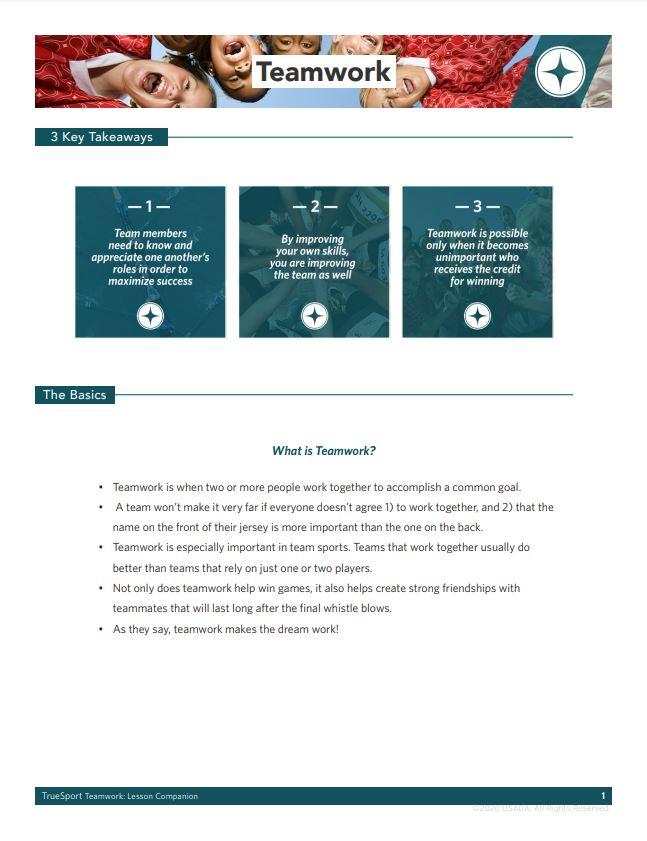 Teamwork is especially important in team sports. Teams that work together usually do better than teams that rely on just one or two players.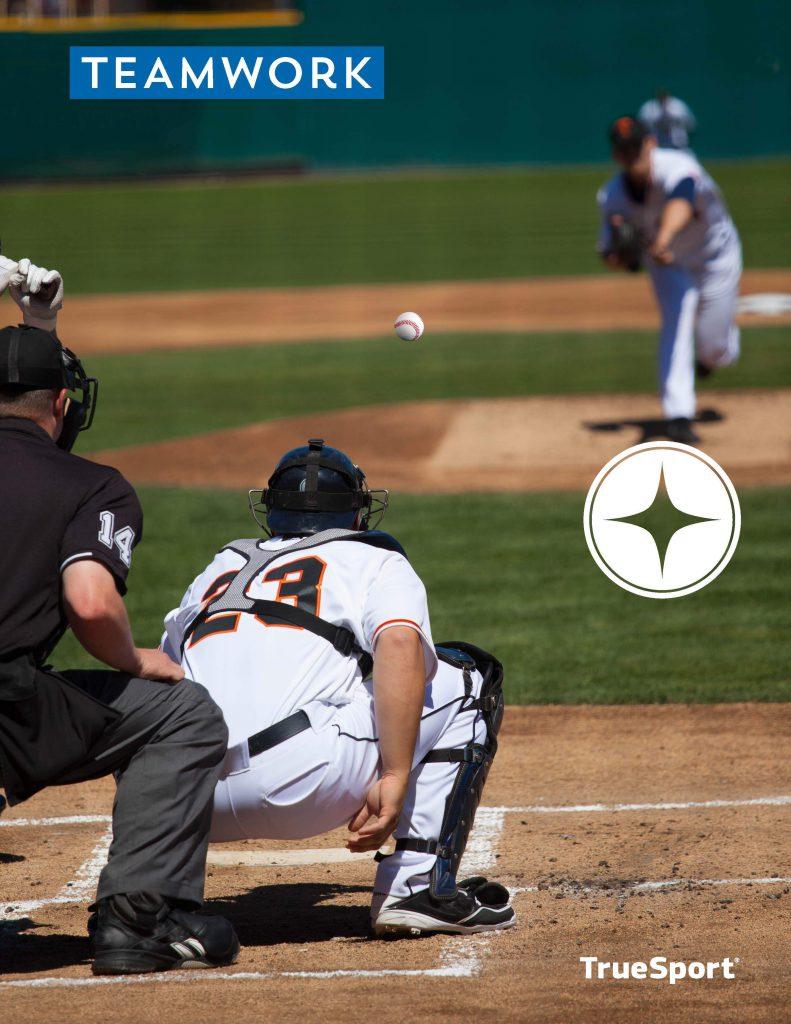 Premium Version Starts at just $5
What is teamwork and how does it enhance an athlete's overall experience? How does teamwork improve results? What are some indicators that a team has good team chemistry? How does teamwork relate to goal-setting? Find answers to these questions and more inside the TrueSport Teamwork lesson!
LEARN more about Teamwork