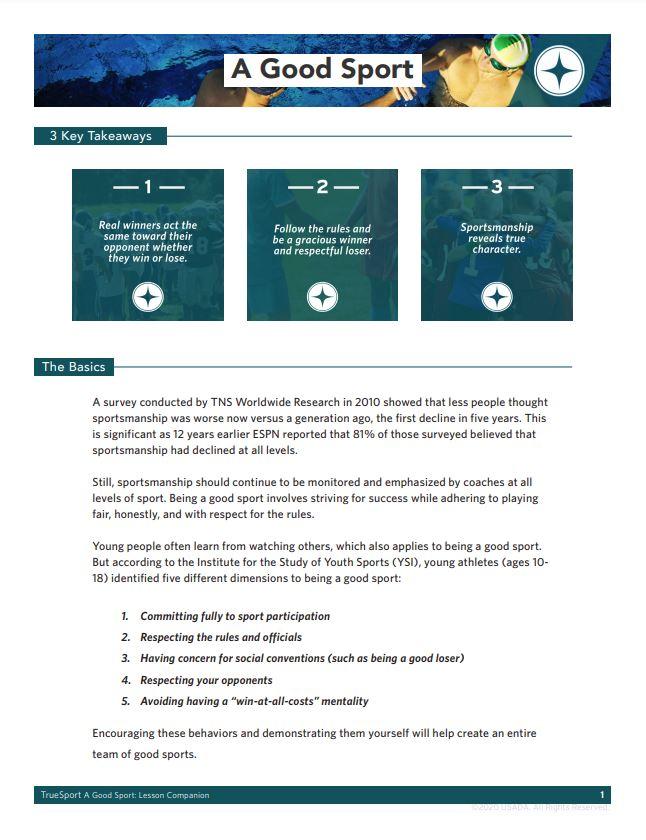 Being a good sport involves striving for success while adhering to playing fair, honestly, and with respect for the rules. Encouraging these behaviors and demonstrating them yourself will help create an entire team of good sports.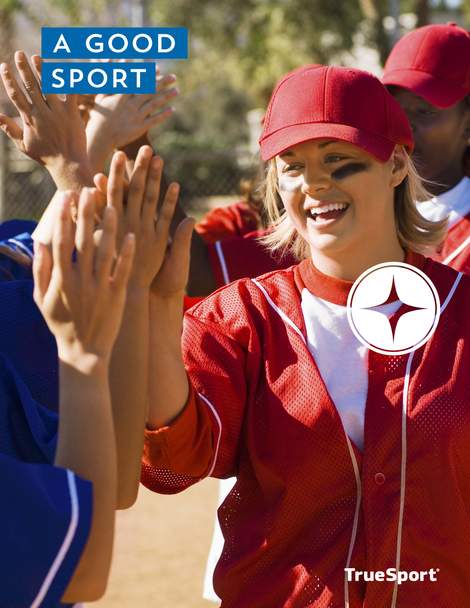 Premium Version Starts at just $5
Is there ever a time in competition when poor sportsmanship is acceptable? Can you identify a moment when you witnessed good sportsmanship? What are the keys to having good sportsmanship? What does it mean to be a TrueSport during victory and loss? Find the answers to these questions and more inside the TrueSport A Good Sport lesson!
LEARN more about A Good Sport