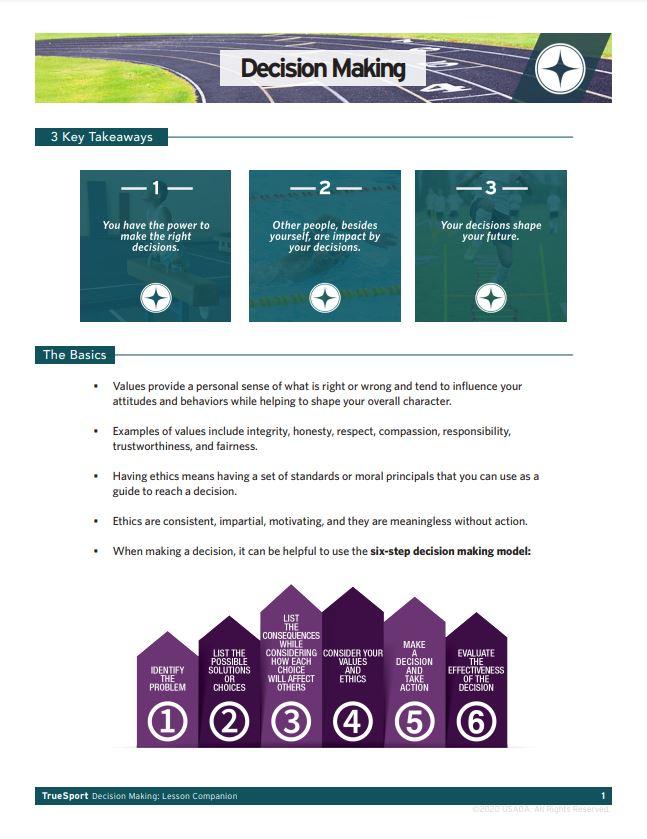 Making good decisions requires you to understand that other people, besides yourself, may be affected by your decisions. Your decisions are a refection of the values and ethics that you hold important in your life.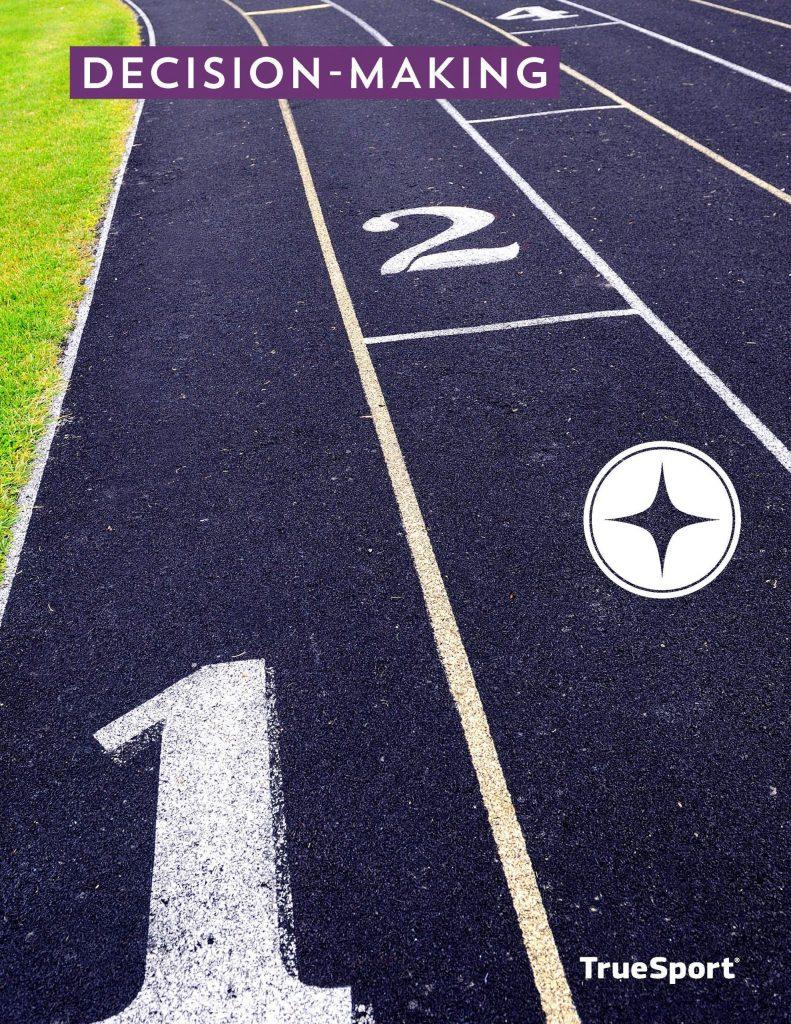 Premium Version Starts at just $5
How do you know if you've made the right decision? Who else is impacted by the decisions you make? What lessons can be learned from mistakes made? What tools can I, as a coach, equip my athletes with for making the right decision for any circumstance they find themselves in? Find answers to these questions and more inside the TrueSport Decision Making lesson!
LEARN more about Decision Making