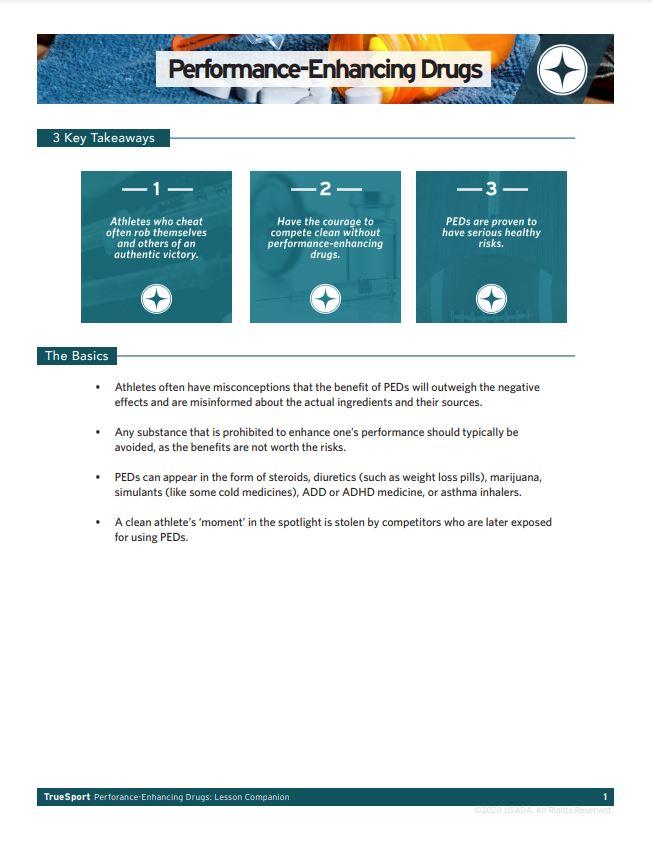 Athlete's who cheat rob themselves and others of an authentic victory. Have the courage to compete clean without performance-enhancing drugs.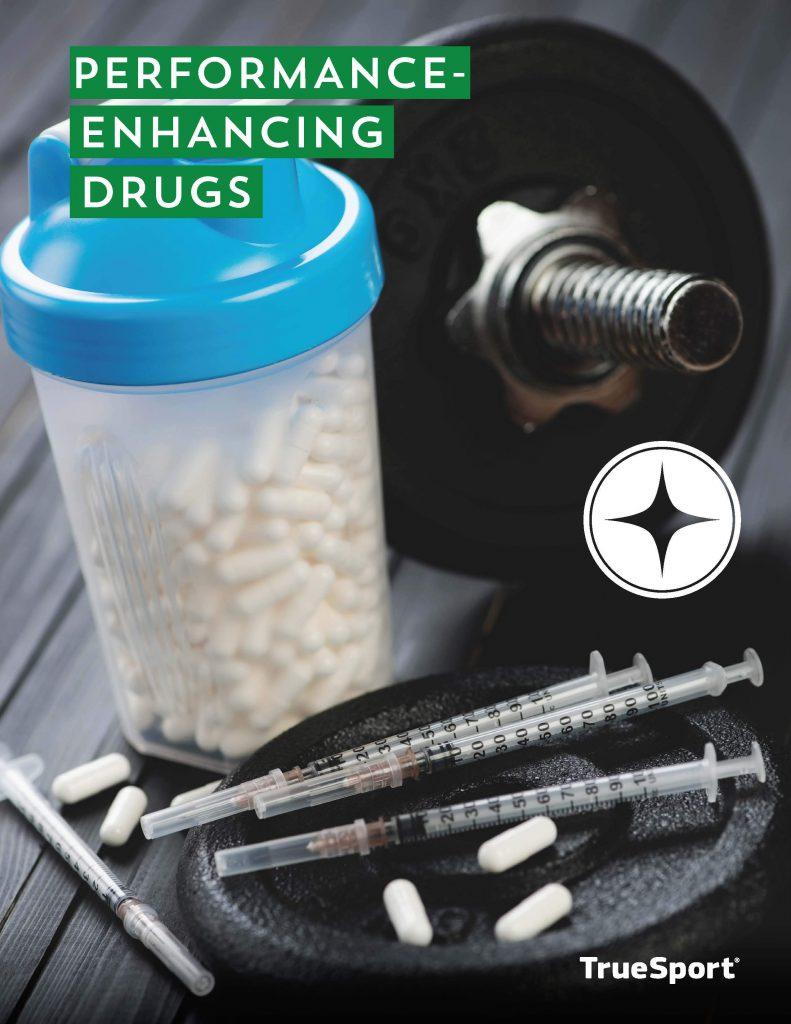 Premium Version starts at just $5
What are performance-enhancing drugs (PEDs) and why is it important to compete clean? What are the side effects of anabolic steroids and how do you recognize the potential signs of use? How does the decision-making model influence an athletes decision to cheat? Find answers to these questions and more inside the TrueSport Performance-Enhancing Drugs lesson!