SportsEngine Athlete of the Month
Nominate an athlete making an impact both on and off the field of play!
Do you know a young athlete making a difference in their sport and beyond? Each month, SportsEngine and TrueSport will choose one athlete who embodies TrueSport's core values and Sport's Engine's love of sport to be selected as the Athlete of the Month.
The SportsEngine TrueSport Coach Excellence Award was an award program to recognize coaches who are putting positive coaching values into action within their teams and their communities. Click here to view the Coach Excellence Award winners.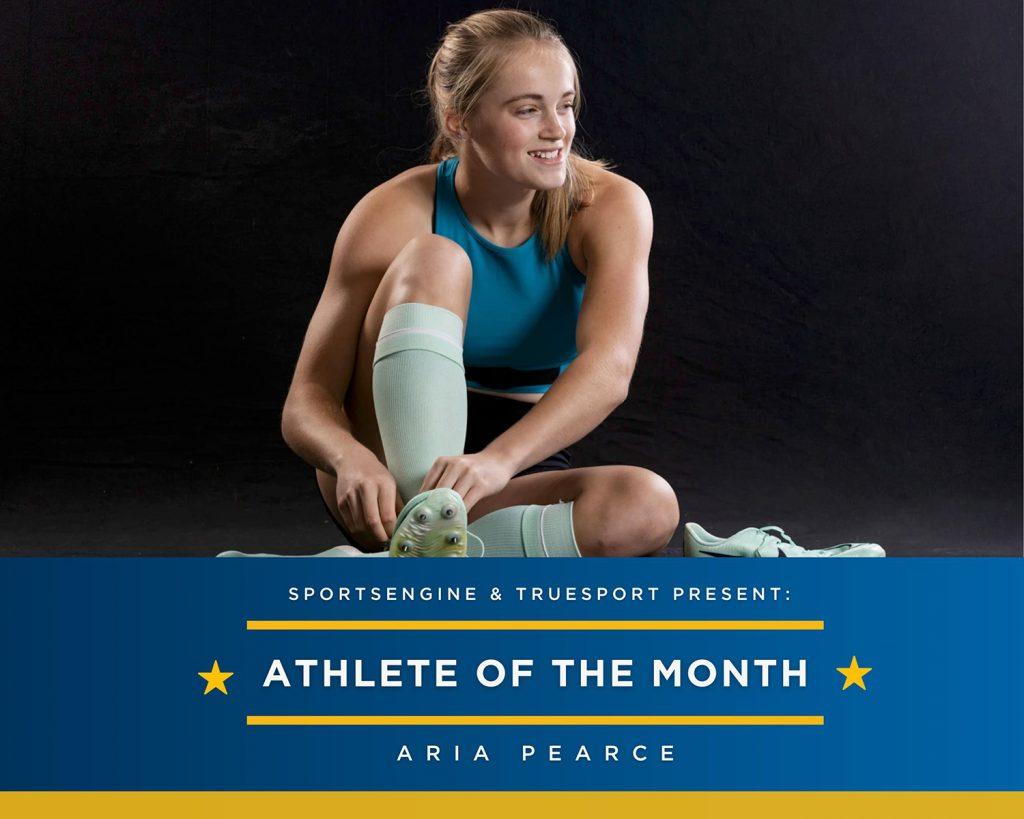 Starting her track and field journey in the sixth grade, Aria Pearce knew she loved running. Transitioning from being one of the speediest athletes on her town's boys' flag football team, Aria quickly became a beacon of inspiration for many
Diving into track meets, Aria became a rising star, defeating many formidable competitors some of whom were two years her senior.  
SportsEngine and TrueSport sat down with Aria as she was nominated for this month's Athlete of the Month. TrueSport Ambassador and Team USA Weightlifter Abby Raymond has the story on what has to be one of our most memorable interviews to date.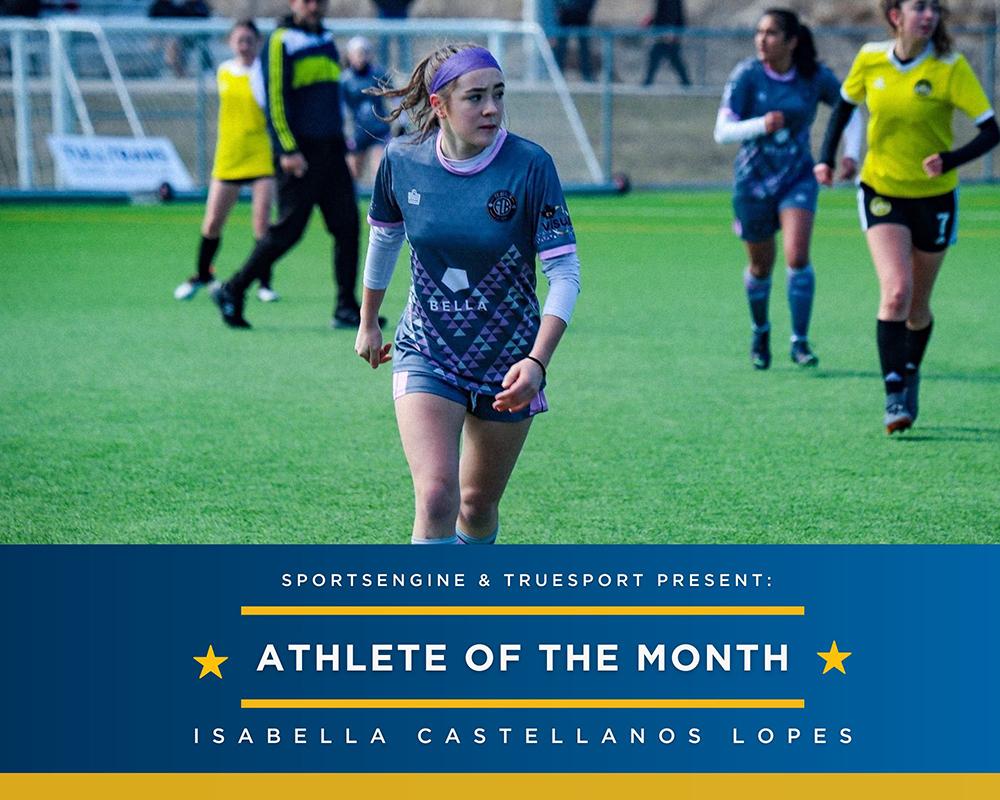 Meet Isabella or "Bella" Castellanos Lopes—this month's Athlete of the Month. This dynamic soccer player is not only outstanding on the field but also off the field. Bella is a role model to her peers by offering support during their off days, helping teammates struggling to understand the game, and displaying the utmost respect for her coaches, opponents, and officials. Currently, this valedictorian student plays up with the U17 players for FC Berlin team, in Ontario, Canada, dominating the field as a left winger.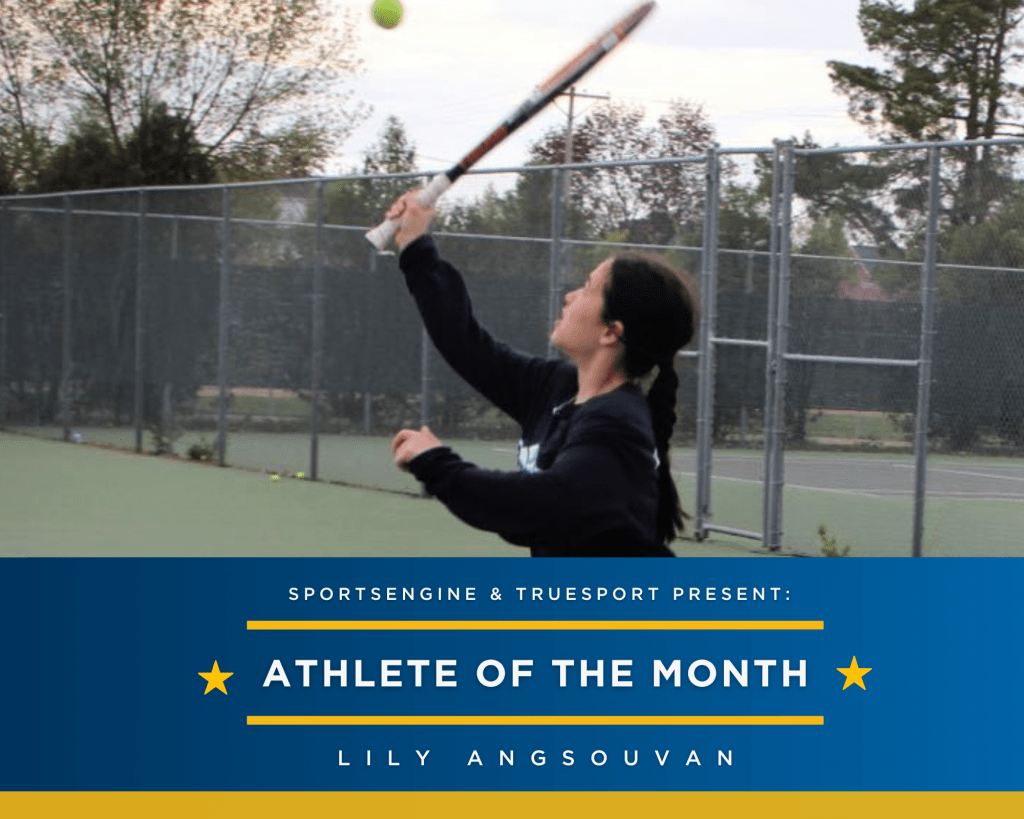 Lily Angsouvan can take on challenges and adapt. 
"Lily has the determination, resilience, and perseverance of someone many years older, but she still manages to enjoy life and have fun with her friends and family. Even though Lily deals with anxiety, she doesn't let it affect how she sees the world and never lets anything sideline her for very long," states her mom, Lorraine Hartkemeyer.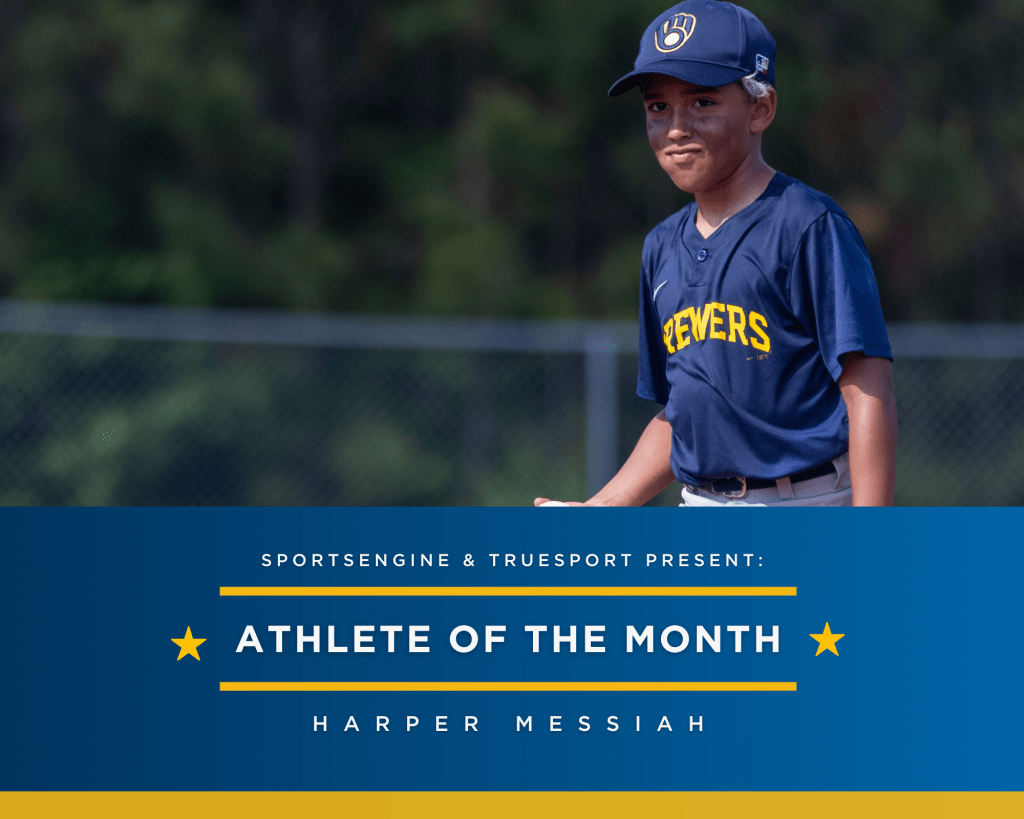 Very few athletes show as much grit on the gridiron as Patrick Mahomes, but this month's SportsEngine x TrueSport Athlete of the Month might give Mahomes a run for his money one day. Like Mahomes, he is a multi-sport athlete. Also, like Mahomes, he is a leader for his teams on and off the field. Meet 11-year-old Harper Messiah.
Whether running the 50-meter dash, leading his team in flag football, or pitching a baseball game, Harper gives his team and coaches 110%.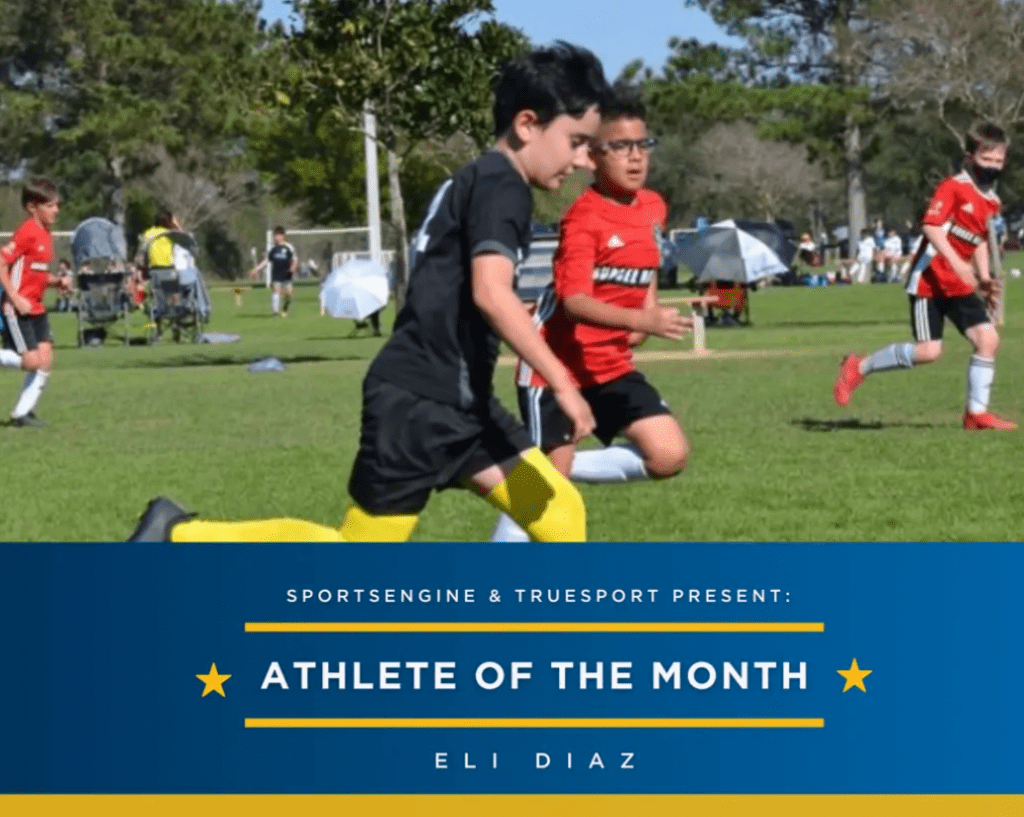 What does it take to become a soccer maverick? A lot of strength, time, and skill. We found all three when we met this up-and-coming midfielder from Texas. Exemplifying all the qualities of a TrueSport athlete, Eli Diaz started playing soccer at three. Eli began  as a defender and moved to the midfield position, so he had the opportunity to, in his words, "become an efficient part of the team." 
To be a back-row volleyball specialist requires a lot of talent and trust. Trust that you will have everyone's back during a game—literally. With impeccable ball control and defensive skills, the back row offensive and defensive players keep the game moving fast and consist of an outside hitter, libero, and a setter. These players are often seen as leaders of the pack for their team, and our latest Athlete of the Month, Olivia Casabona, is no exception. 
Nominated by her teammate, London Walsh, Olivia has averaged four aces a game, over 20 digs, and was named MVP of her team at John F. Kennedy Catholic Prep School in Somers, New York.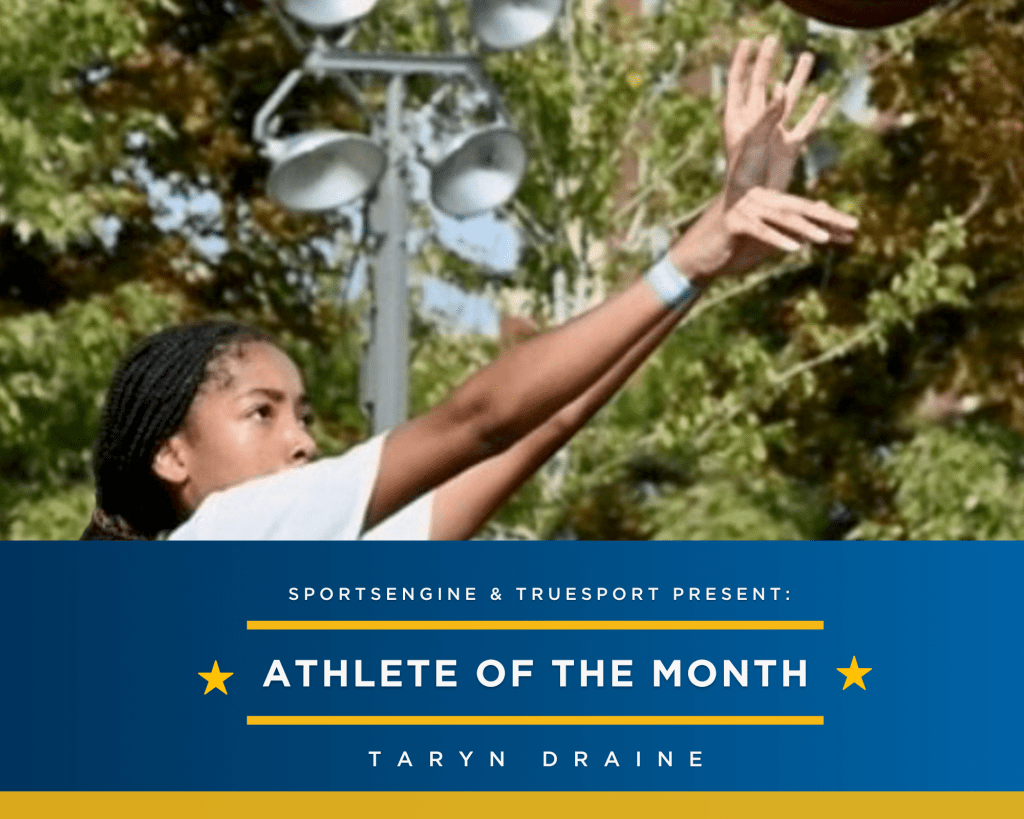 Tackling dreams and motivating teams is exactly what the most recent Athlete of the month, Taryn Draine, is doing. From her team pep talks dubbed "Taryn Talks" to averaging 17 points a game and her junior journalist career, this 13-year-old paves new paths for young female athletes everywhere.
2022 Athlete of the Month Award Winners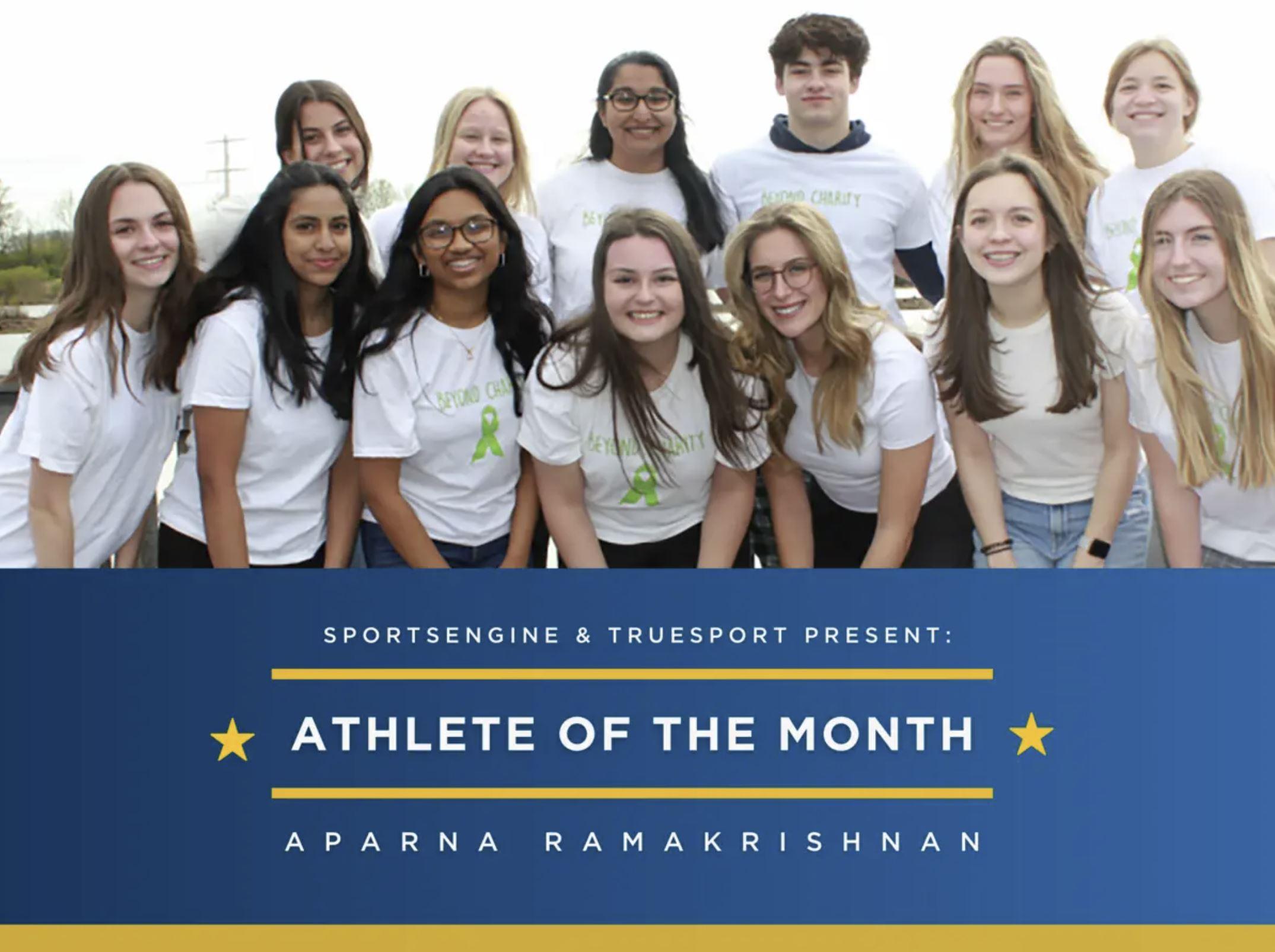 When senior golfer Aparna Ramakrishnan steps up to tee off during one of her Naperville Central High School team tournaments, she knows that she's ready for the round ahead.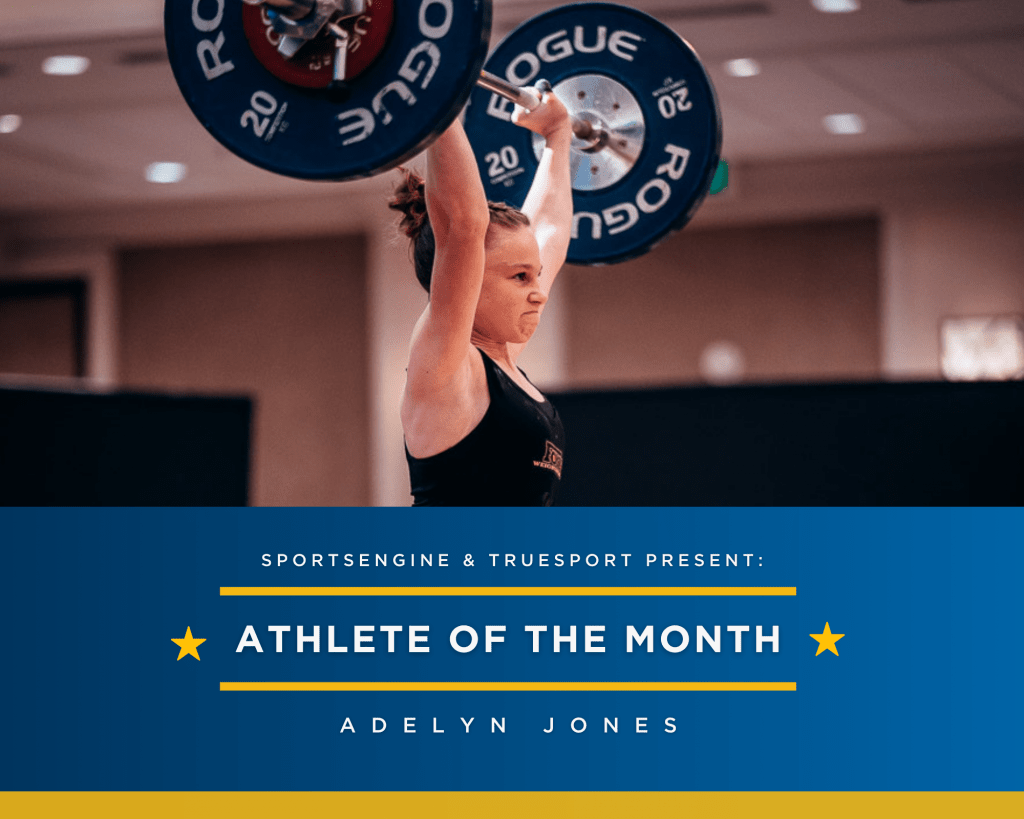 Adelyn Jones does not see herself as a "pioneer" in sport. What started out as a coach saying to a 9-year old, "hey do you want to try weightlifting," turned into a passion for the sport.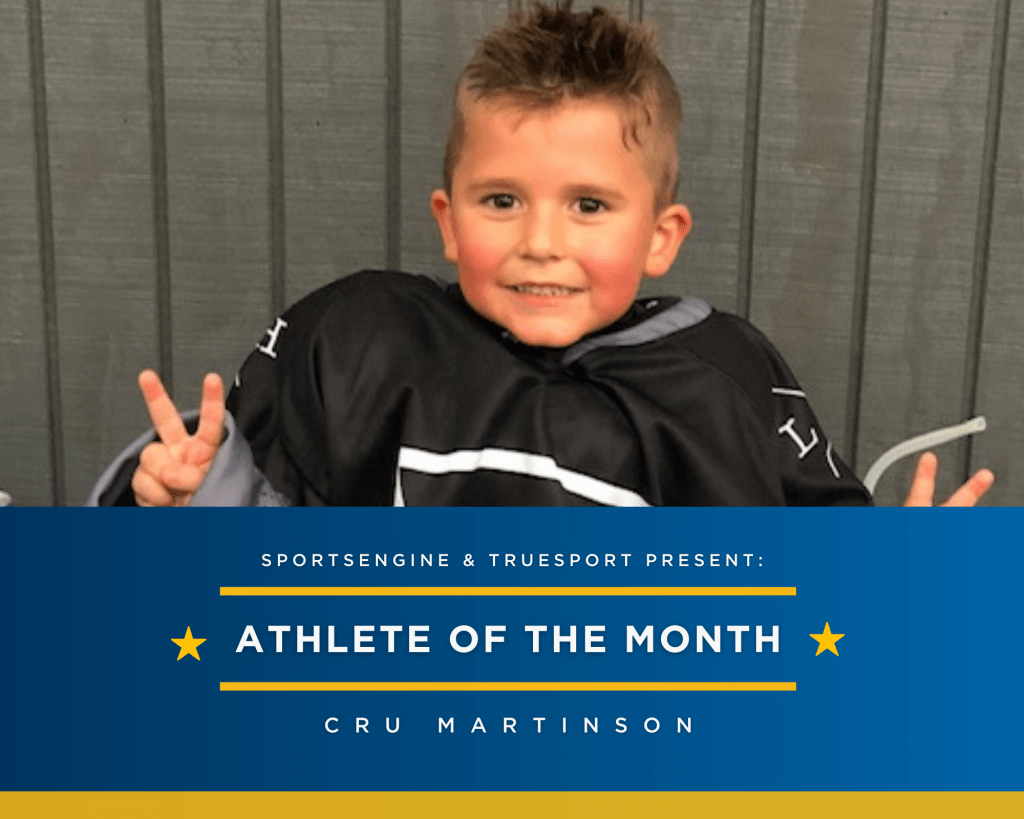 Cru Martinson is a forward for NXT Level Hockey and the Jr. Ducks. Cru's passion and persistence made him an excellent nomination for SportsEngine and TrueSport's Athlete of the Month.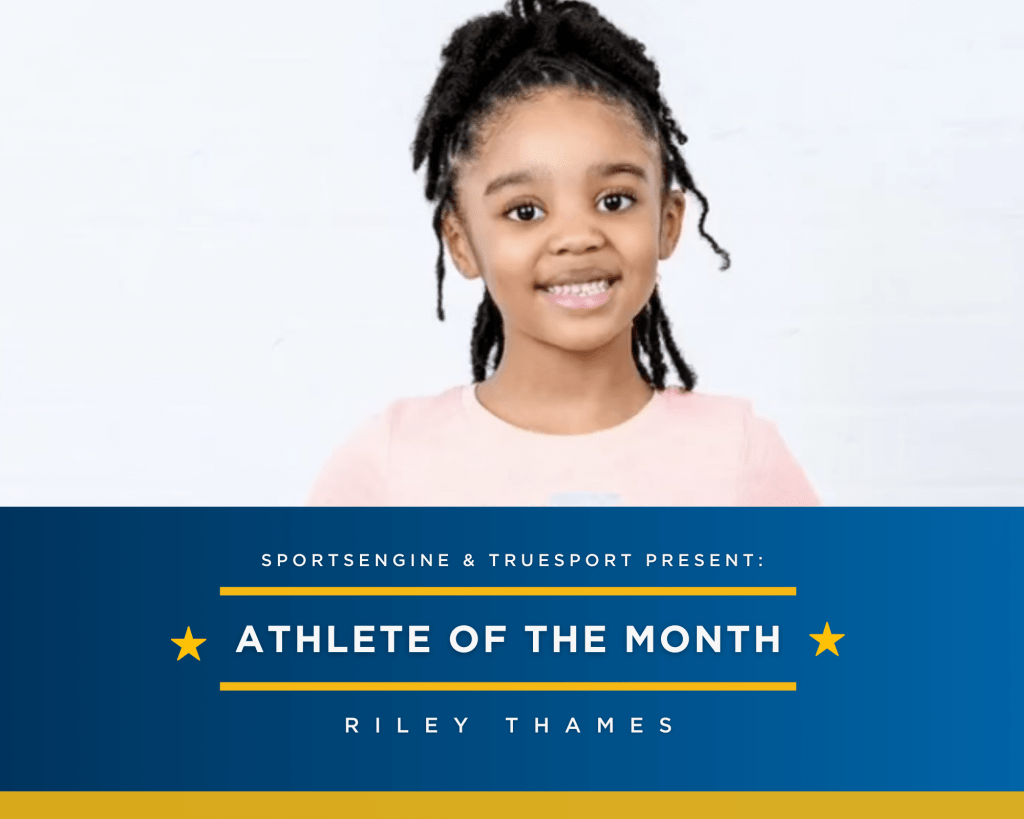 When 7-year-old Riley Thames picked up a basketball and started dribbling around her kitchen, her dad, Randy Thames, decided to pick up his phone.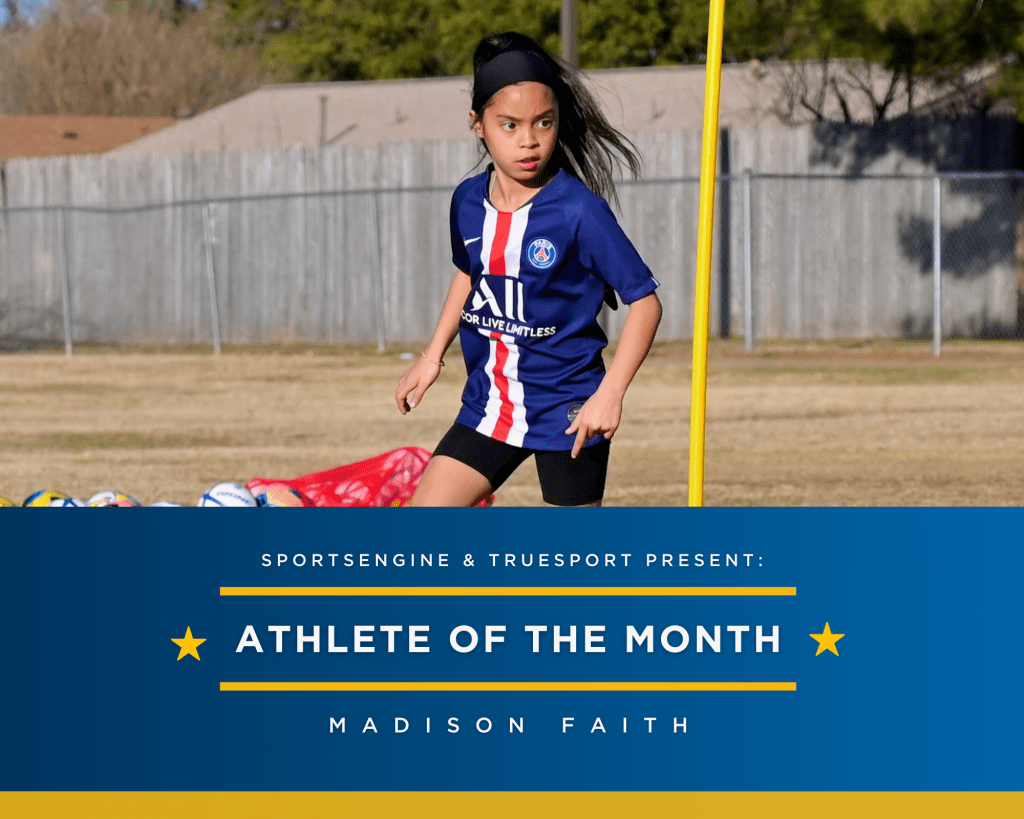 Madison Faith's dedication to teamwork and the passion she has for sharing the game of soccer with young girls like her make her the perfect choice for SportsEngine and TrueSport's Athlete of the Month.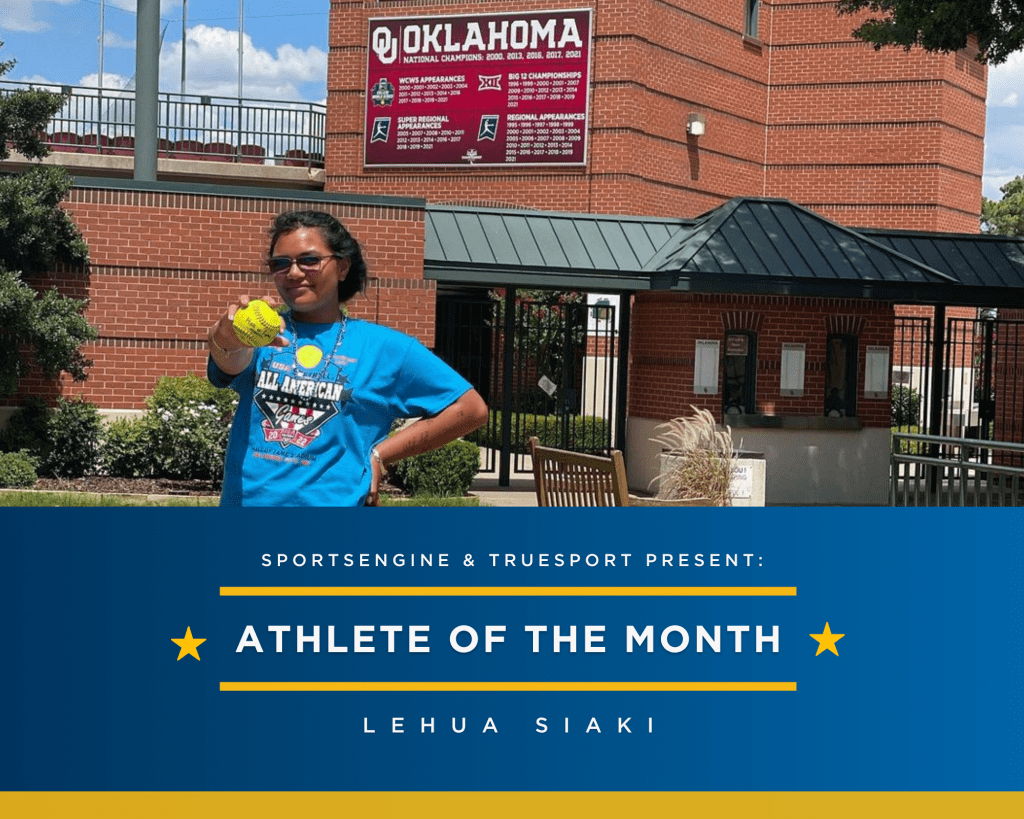 Lehua (pronounced ley-hoo-ah), known by her teammates as 'Hua,' is a 13-year-old fastpitch softball player for the Washington Ladyhawks. Starting in the sport when she was just eight years old, Hua is nominated for her outstanding sportsmanship on and off the field.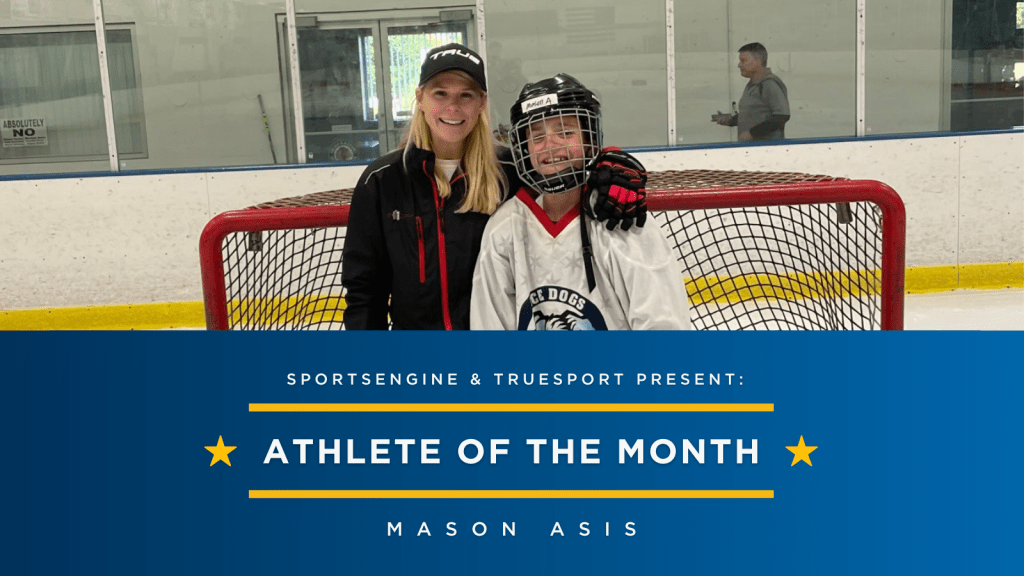 As many coaches know, perseverance and fun go hand and hand. "The amazing thing about Mason is that he only started playing hockey one year ago," says Paoli. "He worked very hard in the learn to skate/play program. And then he transitioned onto a Pee Wee team seamlessly."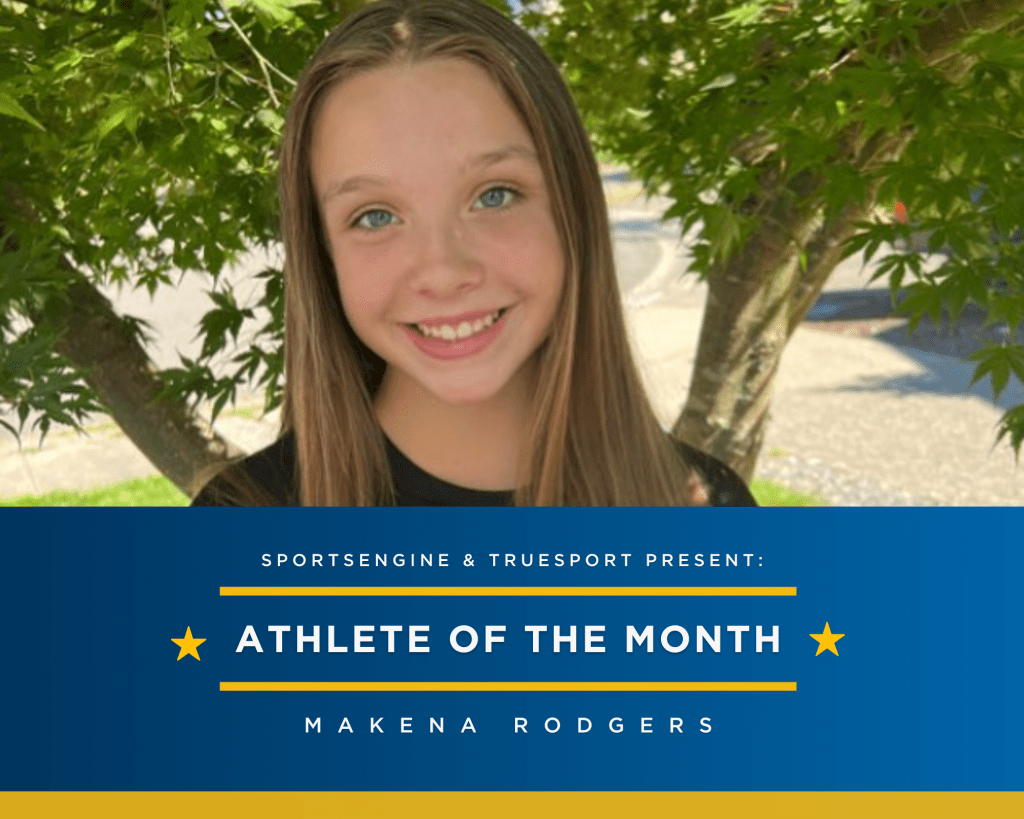 MaKena Rodgers suffered a traumatic brain injury falling out of a bunkbed on a family vacation at the age of 10. After missing half the school year from her injury, Makena's parents were told by doctors that she would never be the same. Two years later, MaKena, or as her softball team refers to her as 'Mighty Mouse,' is now an accomplished athlete. 
What was the Coach Excellence Award?
Outside of parents, coaches are the most influential person in an athlete's life. Their dedication and commitment to athletes is immeasurable, and the life lessons taught by coaches through sport transcend the athletic experience and help shape a young person's life.
The SportsEngine TrueSport Coach Excellence Award was an award program to recognize coaches who are putting positive coaching values into action within their teams and their communities.
2020 Award Winner: Coach Greg Krahn (Milwaukee Jr. Admirals Hockey)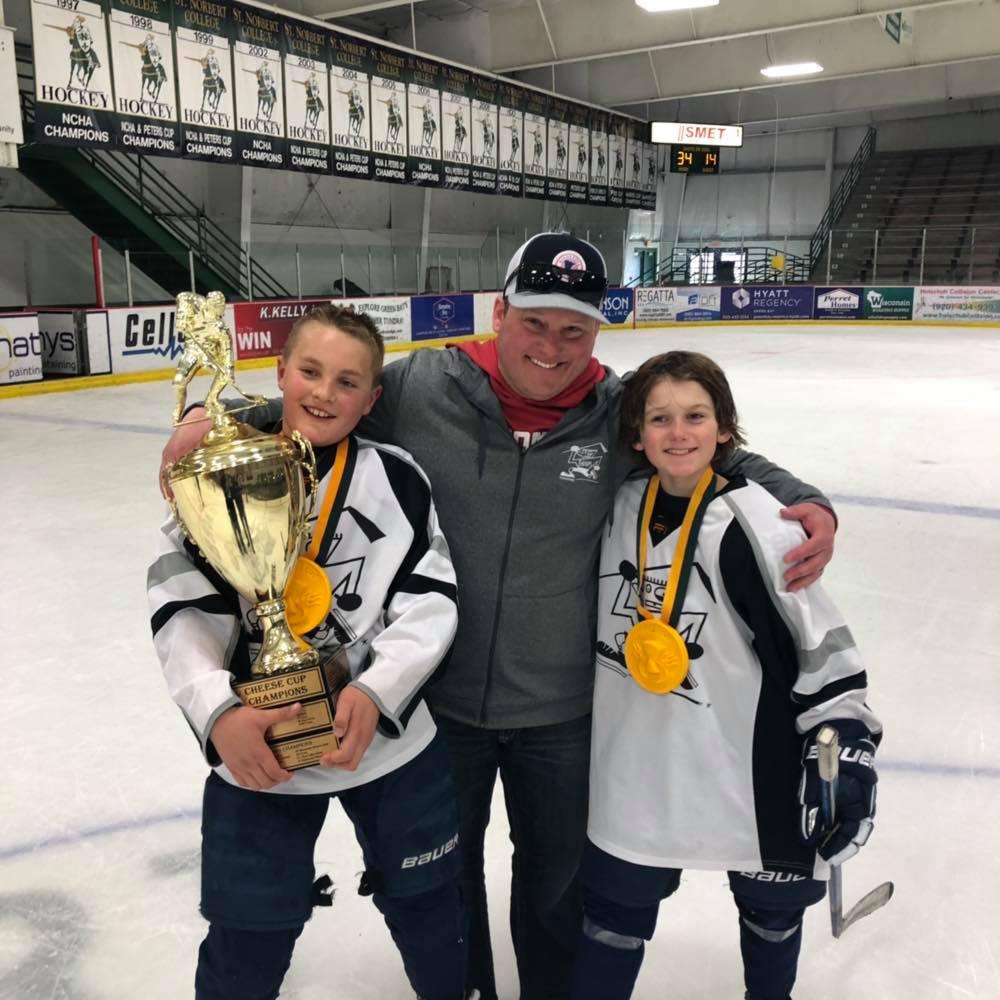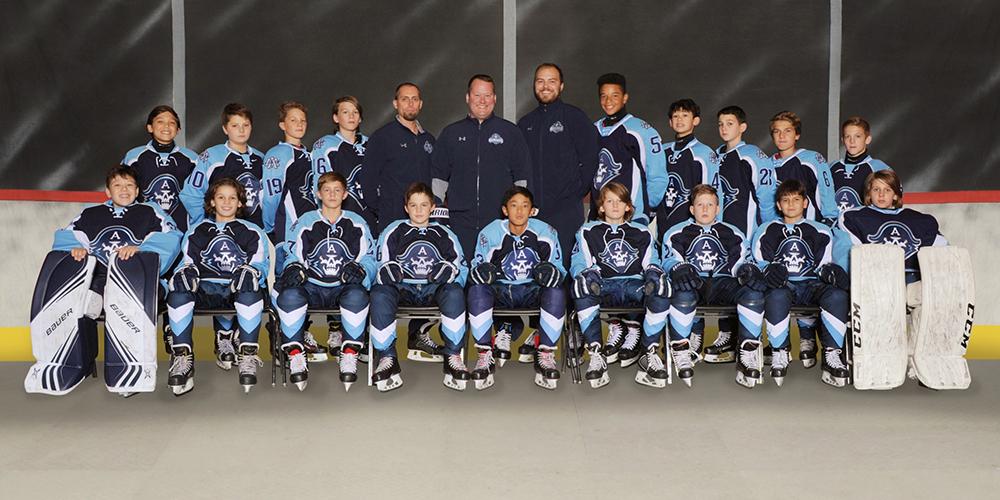 2020 Runner-Up: Benoit Bouysset (Fencing)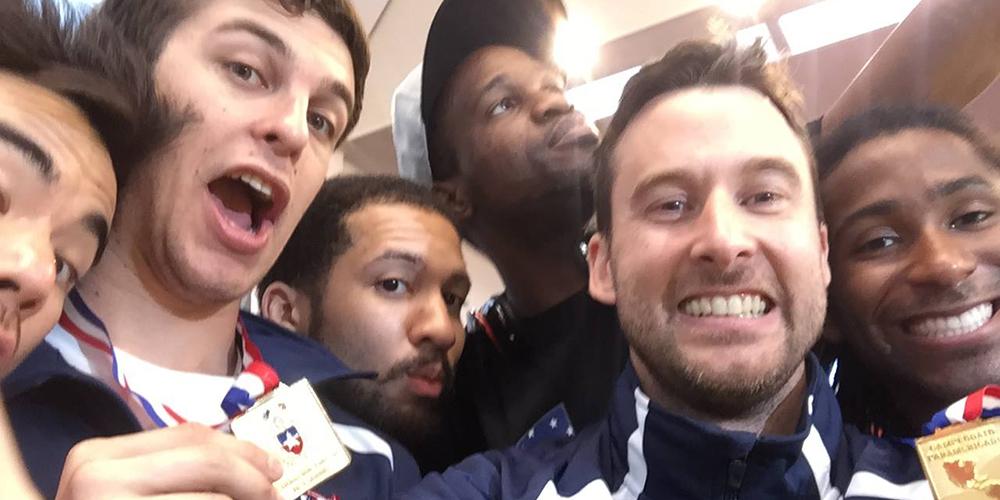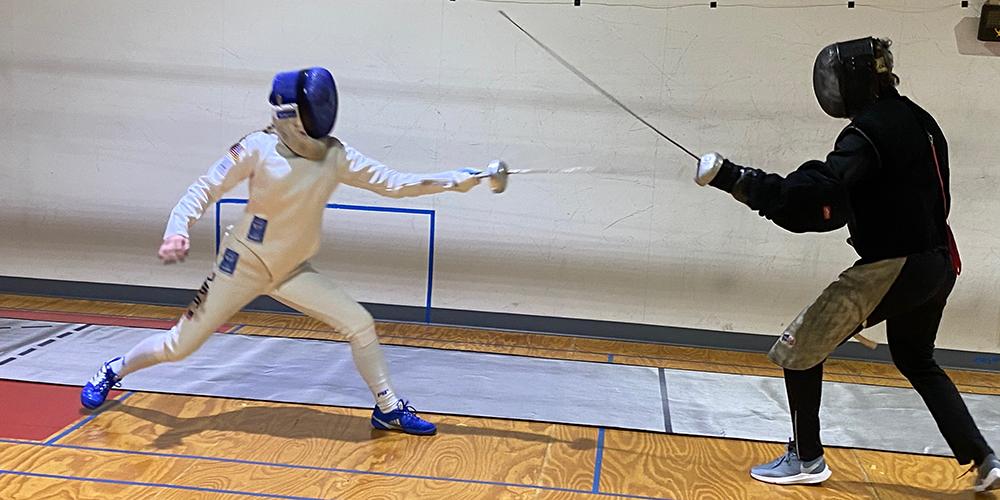 2020 Runner-Up: Cassandra 'Cass' Cefolo (Softball)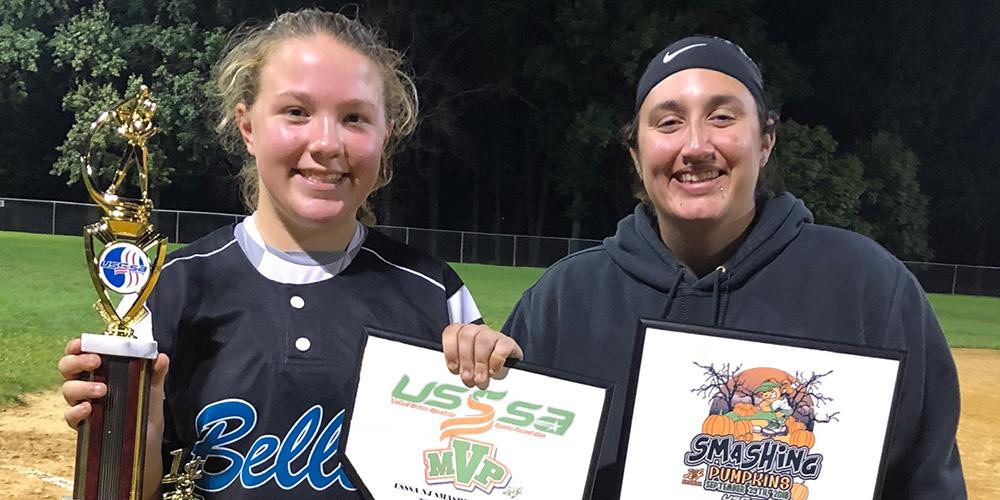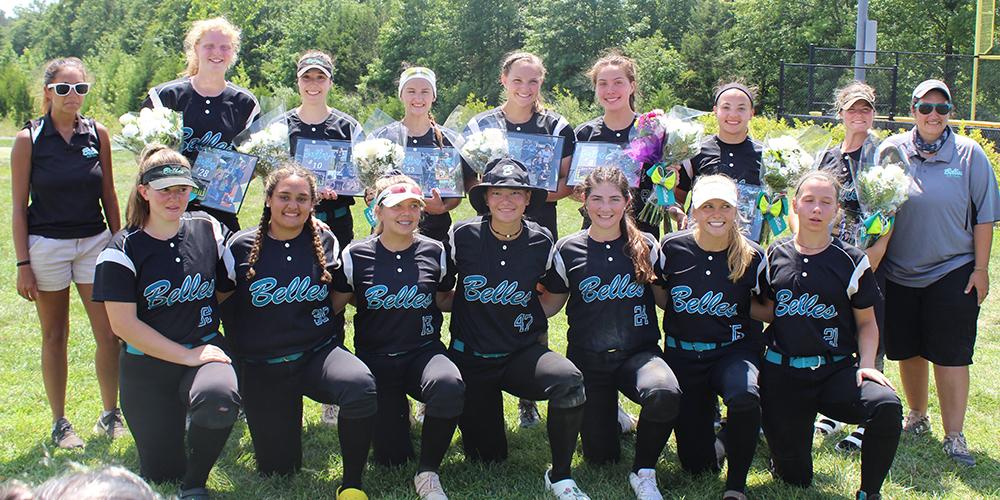 2019 Winner: Jose Miguel Burgos (Soccer)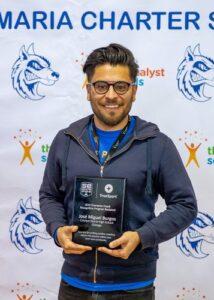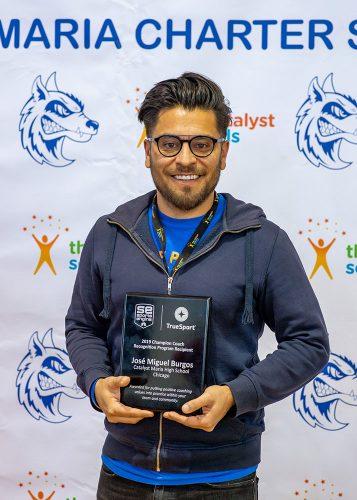 2019 Runner-Up: Kie McCrae (NetBall)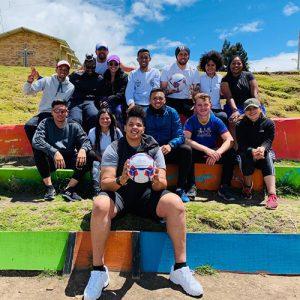 2019 Runner-Up: Fallon Buckner (Basketball)