SportsEngine Athlete of the Month
Nominate an athlete making an impact both on and off the field of play!

Do you know a young athlete making a difference in their sport and beyond? Each month, SportsEngine and TrueSport will choose one athlete who embodies TrueSport's core values and Sport's Engine's love of sport to be selected as the Athlete of the Month.
The SportsEngine TrueSport Coach Excellence Award was an award program to recognize coaches who are putting positive coaching values into action within their teams and their communities.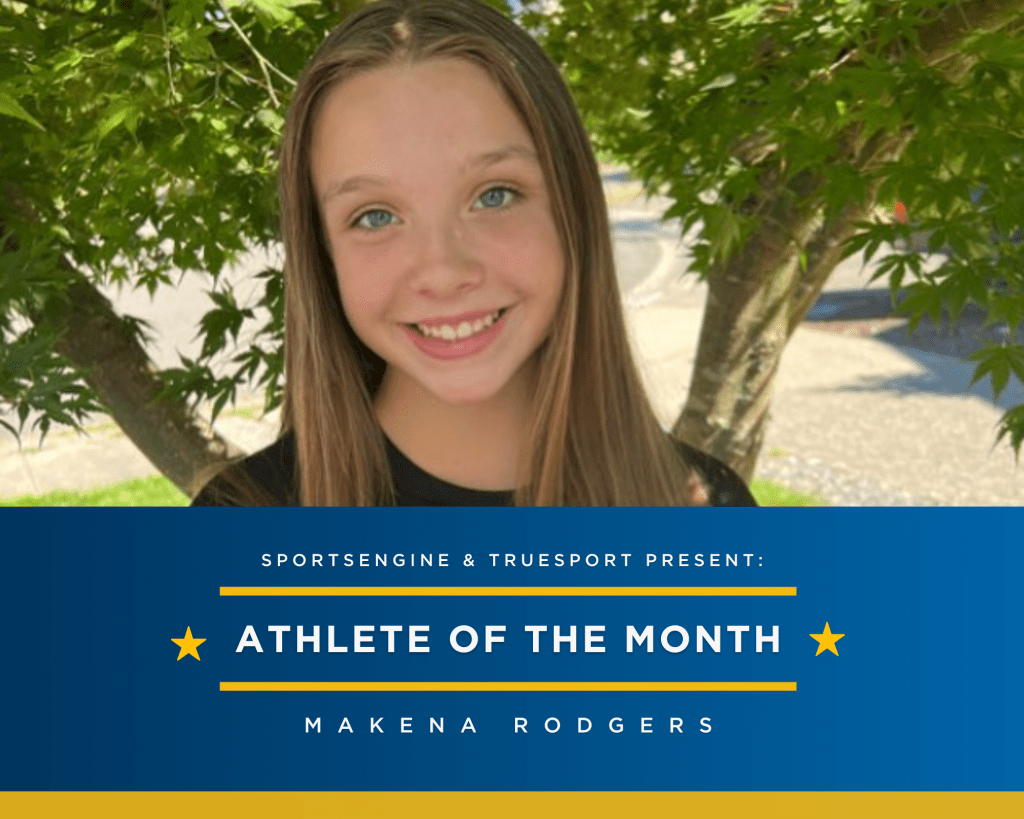 MaKena Rodgers suffered a traumatic brain injury falling out of a bunkbed on a family vacation at the age of 10. After missing half the school year from her injury, Makena's parents were told by doctors that she would never be the same. Two years later, MaKena, or as her softball team refers to her as 'Mighty Mouse,' is now an accomplished athlete. She is currently a left-slapper with lightning speed and the starting pitcher for Washington Firecrackers. MaKena has even increased her speed by 10 MPH in a single season. Dive into learning more about this outstanding athletes in the interview via the button below.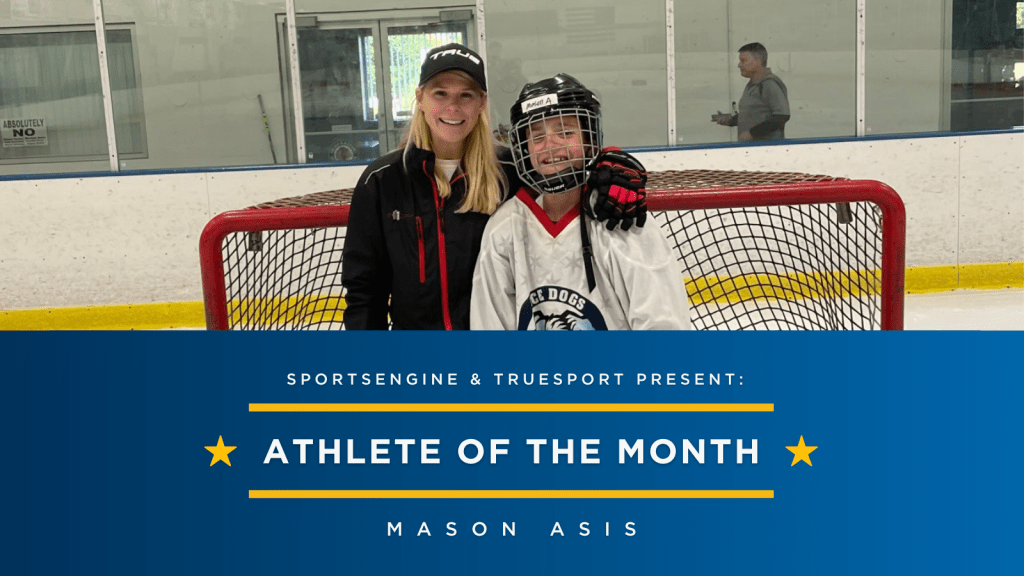 Sports writer George Vecsey once said, "Some of us love hockey not just for its ferocity and skill but for its underlying code of civility off the ice." That's undoubtedly what the Ice Dogs have with Pee Wee player Mason Asis. This 12-year-old lives by the code. 
"[Mason] is extremely dedicated to his team by taking extra clinics and lessons with other coaches at Glacier Ice Arena," states his coach, Charice Paoli.
As many coaches know, perseverance and fun go hand and hand. "The amazing thing about Mason is that he only started playing hockey one year ago," says Paoli. "He worked very hard in the learn to skate/play program. And then he transitioned onto a Pee Wee team seamlessly."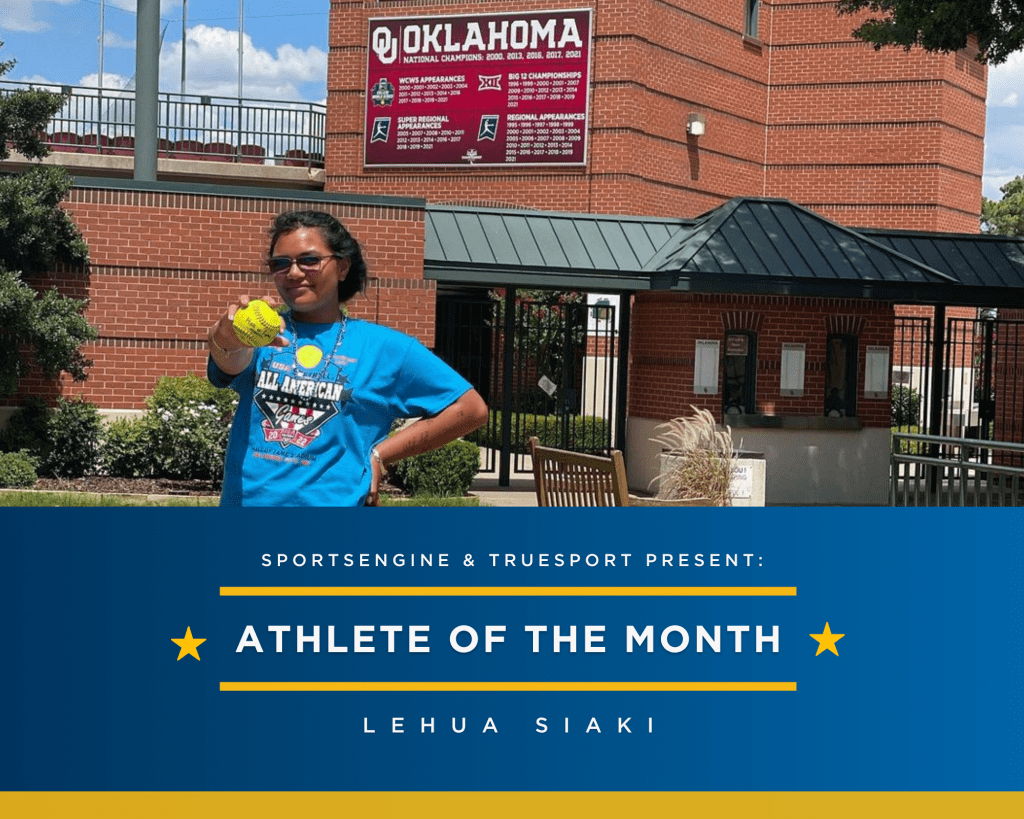 Lehua (pronounced ley-hoo-ah), known by her teammates as 'Hua,' is a 13-year-old fastpitch softball player for the Washington Ladyhawks. Starting in the sport when she was just eight years old, Hua is nominated for her outstanding sportsmanship on and off the field. 
Hua balances her sports life as an eighth grader with high school math classes, three rambunctious little brothers, a busy baking career, and a volleyball schedule—all while maintaining a 3.94 GPA.
"Hua helps out other students in school as much as possible. She believes in always helping a fellow player on the field with their game or after class with an assignment," says Lehua's mom, Netia "Tia" Ulugaono.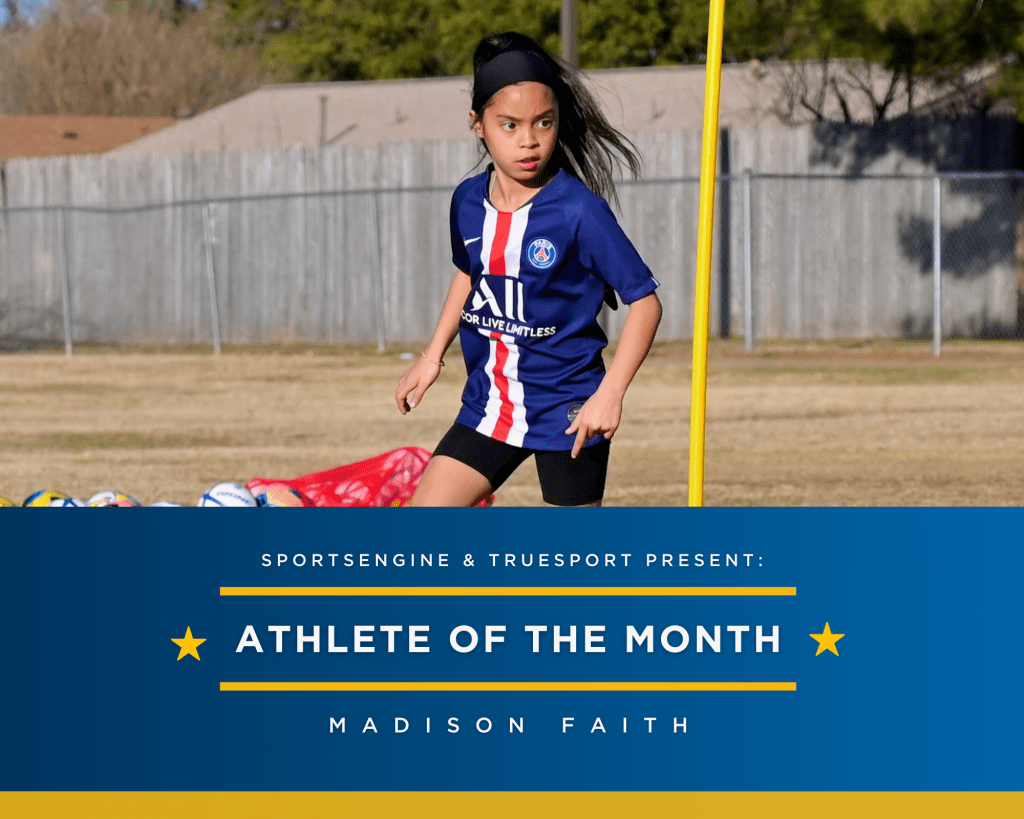 The best part of playing a sport like soccer for some third graders is the thrill of competition or the joy of scoring a goal. For Madison Faith, the best part is meeting new friends and playing on a team.
If you watch Madison's Instagram, you see a girl primarily practicing skills on her own. However, Madison's teammates are all she can talk about. Despite all of the incredible skills soccer has taught her, the most valuable to her is the ability to make new friends.
Her dedication to teamwork and the passion she has for sharing the game of soccer with young girls like her make her the perfect choice for SportsEngine and TrueSport's Athlete of the Month.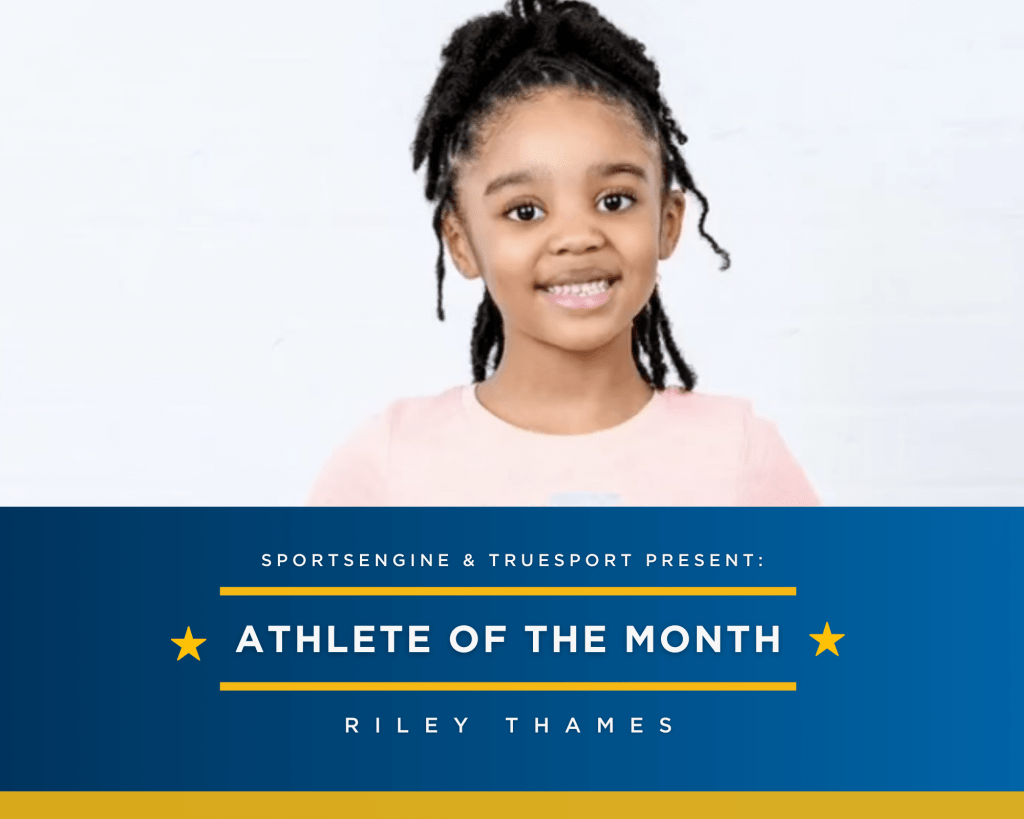 When 7-year-old Riley Thames picked up a basketball and started dribbling around her kitchen, her dad, Randy Thames, decided to pick up his phone. What began as a way to document the 2nd grader's progress in her sport has become a source of inspiration for young athletes to practice hard work and dedication.
In her Instagram videos, Riley practices drills, shows off her skills, and dribbles to the beat of a song. The father-daughter duo also showcases her game highlights, in which Riley is often taking on athletes almost twice her size. Her consistency, perseverance, and love of basketball are the messages that shine through in all of the videos. This is what makes her a perfect choice for SportsEngine and TrueSport's Athlete of the Month.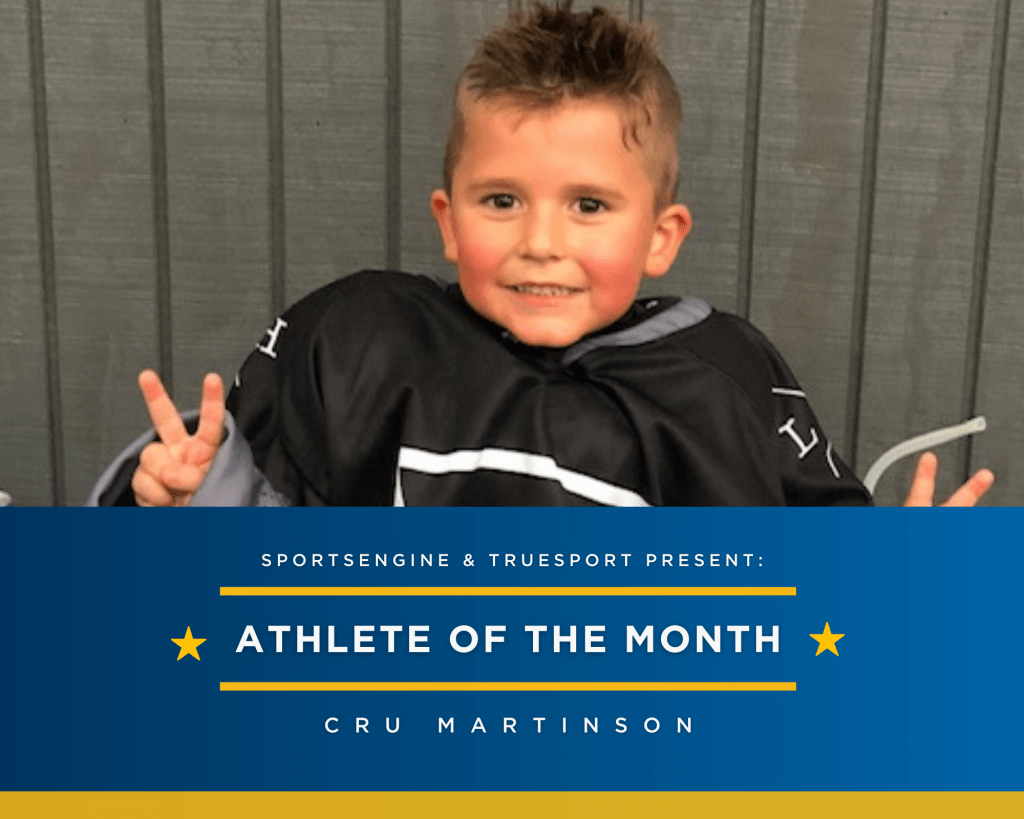 There are not many 7-year-olds built with the persistence of an Olympic athlete, but Cru Martinson has it. It's the passion that drives a player more minor in stature than his counterparts across the finish line. Cru is a forward for NXT Level Hockey and the Jr. Ducks. Cru's passion and persistence made him an excellent nomination for SportsEngine and TrueSport's Athlete of the Month. 
When it comes to competitive sport, Cru is especially unique in his approach—focusing more on the fun and learning process of playing sport rather than accolades and outcomes. Unlike many 'viral' athletes, he doesn't play because he has to; he plays because he wants to play.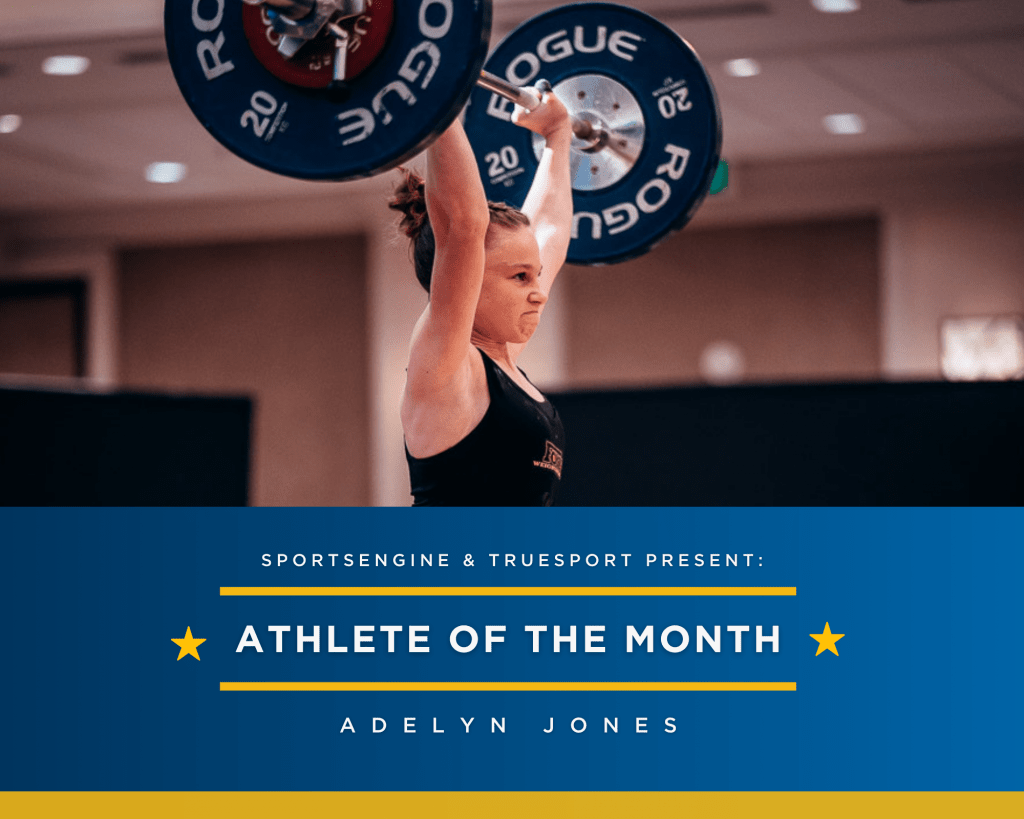 Adelyn Jones does not see herself as a "pioneer" in sport. What started out as a coach saying to a 9-year old, "hey do you want to try weightlifting," turned into a passion for the sport. Training 5-days a week, Adelyn, or "Addie," as her friends and family call her, is an accomplished Team USA weightlifting champion.
As a young, smaller stature female in a traditionally male-dominated sport, Addie is often pigeonholed into narrow expectations of what she is capable of accomplishing. "No one expects a smaller female to throw around weights like the adults do," says Emily Jones. "She once told me, I love that people underestimate me. She really knows how to command a room."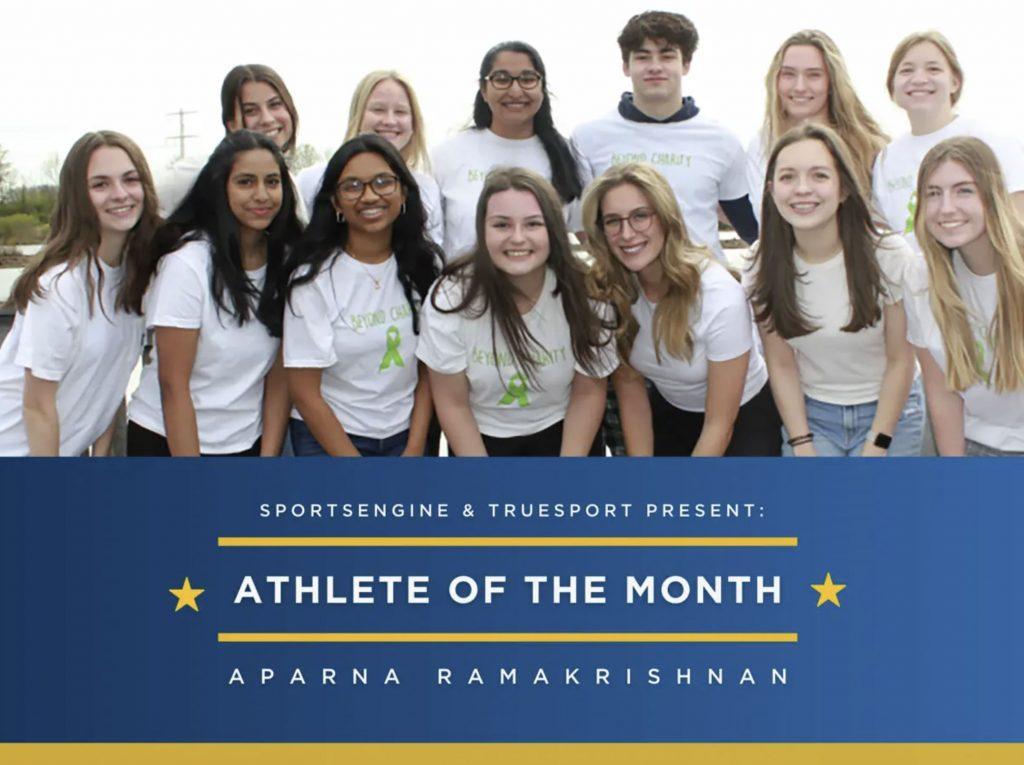 When senior golfer Aparna Ramakrishnan steps up to tee off during one of her Naperville Central High School team tournaments, she knows that she's ready for the round ahead. She plays every new course weeks ahead of the competition, taking notes throughout her preparation and going over them before taking each swing. For her warmup, Ramakrishnan makes sure that she doesn't overwork herself—she hits just five balls per club from a few different distances. She knows that if she hits any more than five, she might start to overanalyze how she's hitting the ball that day and jeopardize her positive headspace.
What was the Coach Excellence Award?
Outside of parents, coaches are the most influential person in an athlete's life. Their dedication and commitment to athletes is immeasurable, and the life lessons taught by coaches through sport transcend the athletic experience and help shape a young person's life.
The SportsEngine TrueSport Coach Excellence Award was an award program to recognize coaches who are putting positive coaching values into action within their teams and their communities.
2020 Award Winner: Coach Greg Krahn (Milwaukee Jr. Admirals Hockey)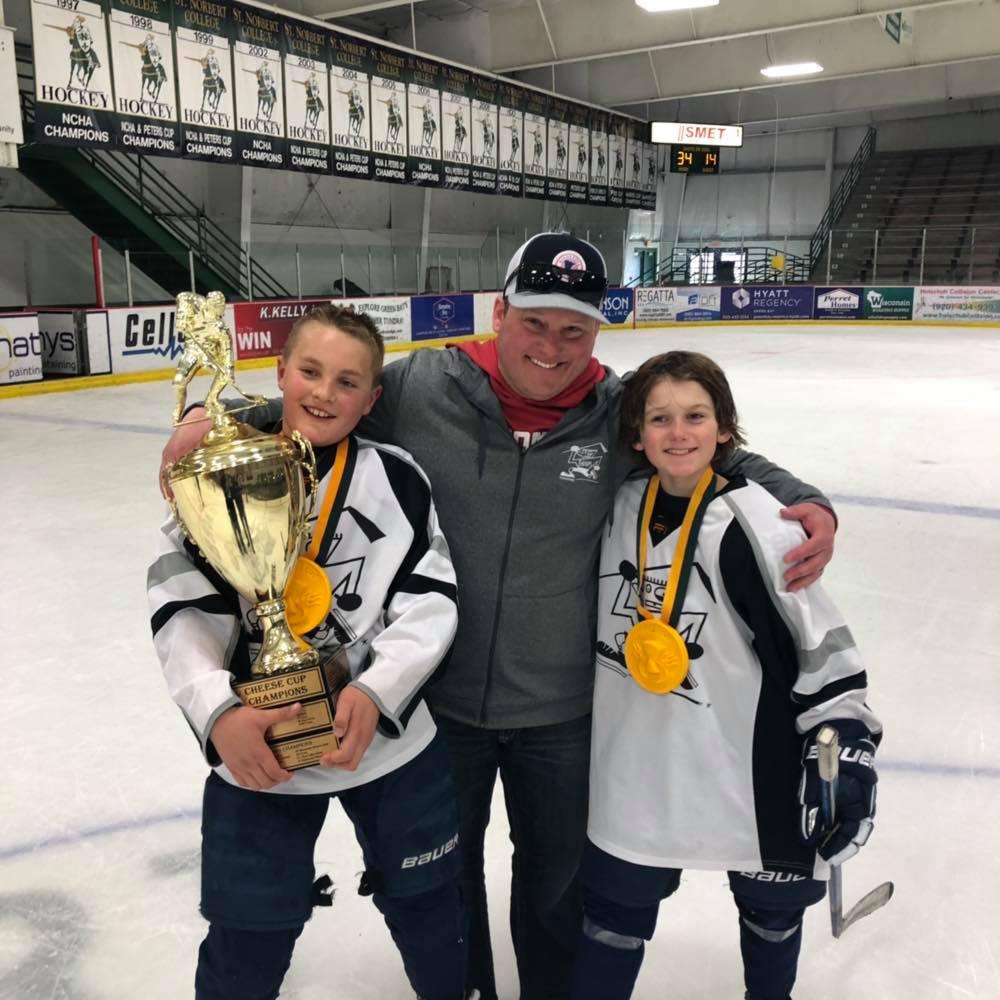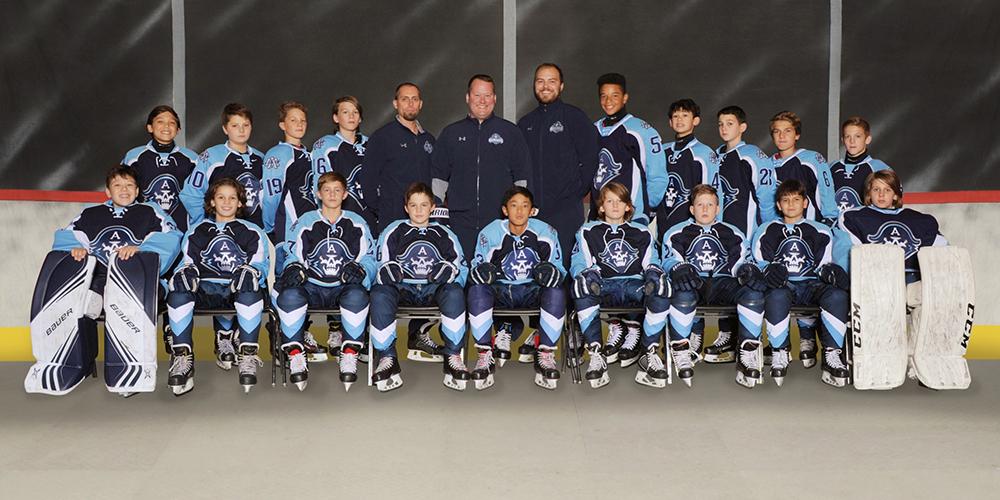 2020 Runner-Up: Benoit Bouysset (Fencing)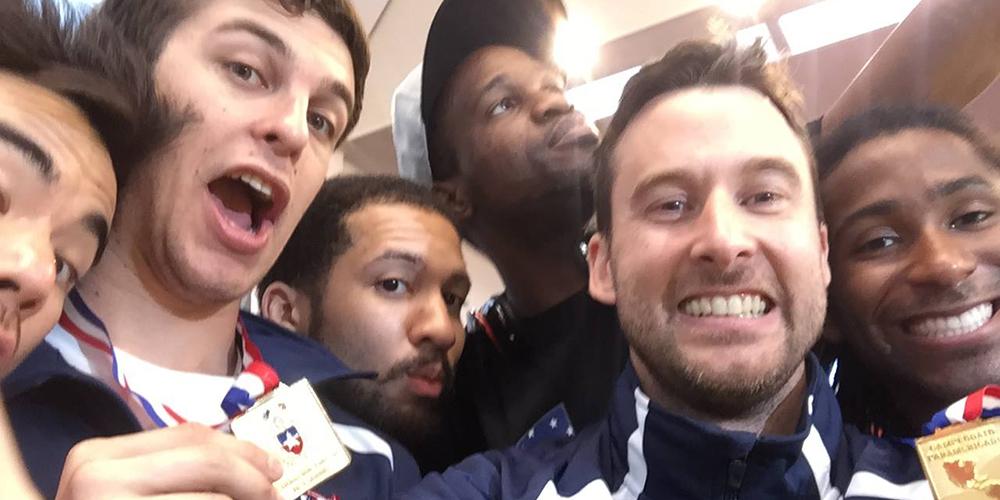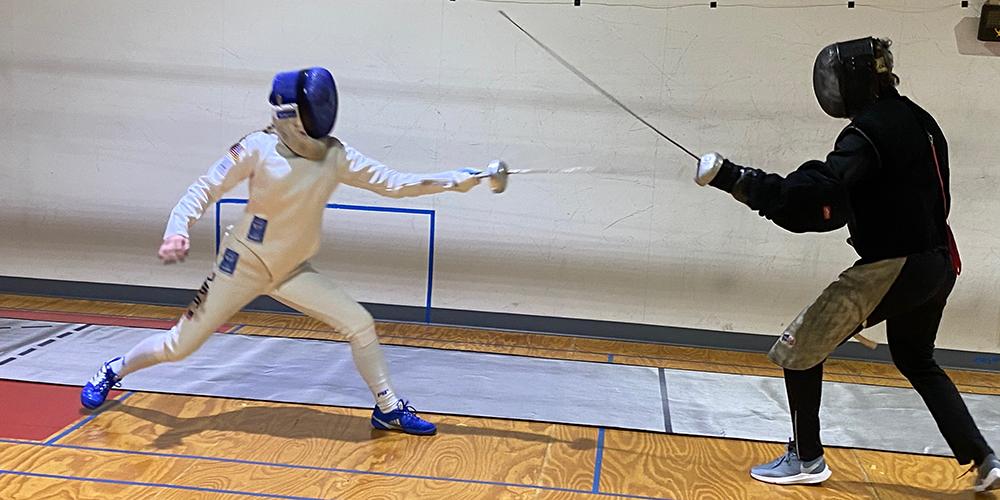 2020 Runner-Up: Cassandra 'Cass' Cefolo (Softball)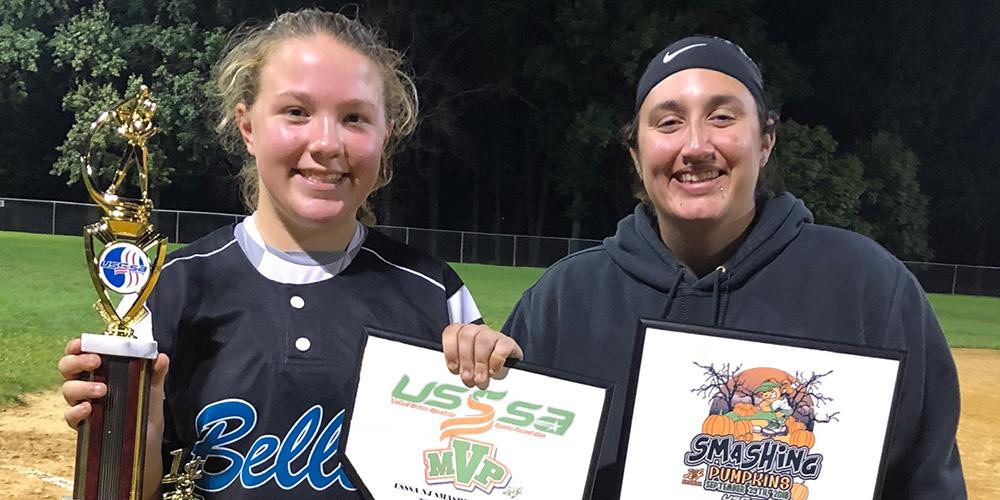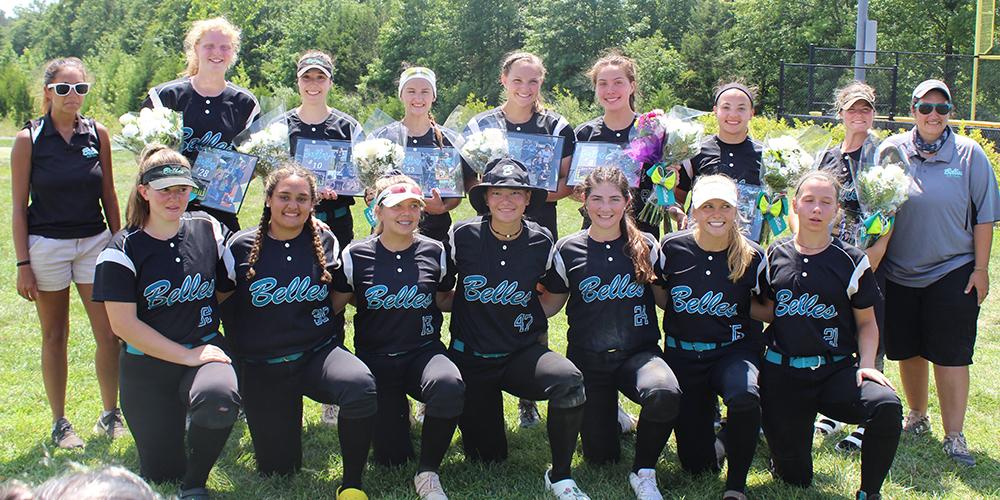 2019 Winner: Jose Miguel Burgos (Soccer)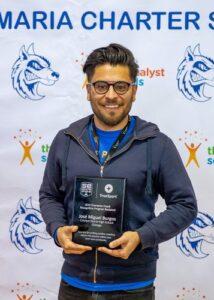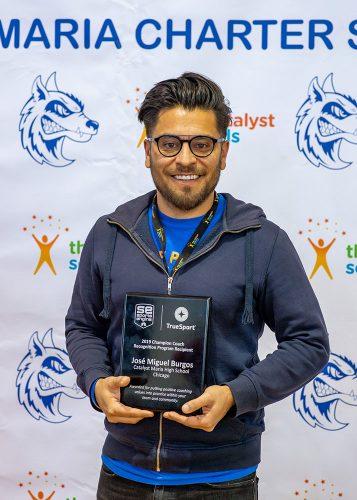 2019 Runner-Up: Kie McCrae (NetBall)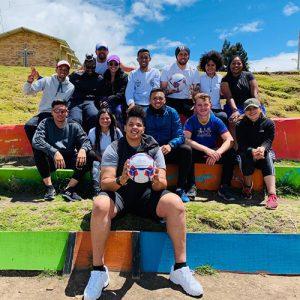 2019 Runner-Up: Fallon Buckner (Basketball)