Mental Wellness & The Student Athlete
Student-athletes face dual pressures to perform in both the classroom and on the field of play.  As national statistics and stories continue to unveil the scope of the youth mental health crisis, sport must own its part in the problem, evolve to champion meaningful change, and implement proactive solutions for the next generation.
Join TrueSport and the U.S. Anti-Doping Agency for a virtual event as we explore mental wellness and the student-athlete. Together, with athletes and experts, we will address the unique mental health stressors facing student-athletes and chart an evidence-informed path forward with actionable takeaways for youth sport influencers.
Photos from the 2022 TrueSport Talks Event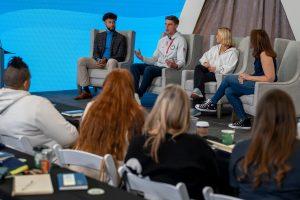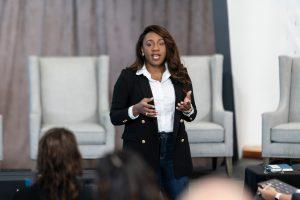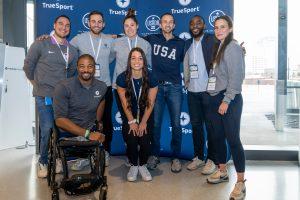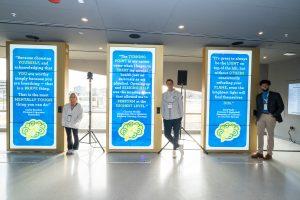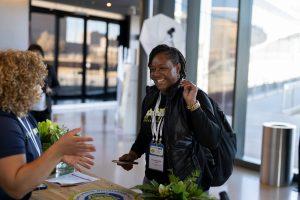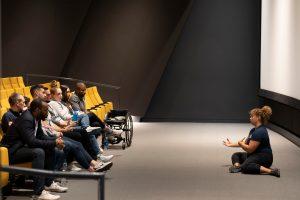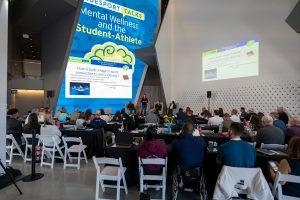 WEDNESDAY, NOVEMBER 16, 2022
Welcome
9:00-9:15 a.m.

Session 1 – Keynote | Training from the Neck Up: Student-Athletes and Mental Wellness
9:15-9:45 a.m.
The underlying factors that impact mental health may be different for every student-athlete, but this discussion is designed to enlighten athletes, parents/guardians, coaches, and sport leaders about relevant and evolving approaches to support student-athlete mental resilience. In this segment, Dr. Candice Williams will address the vital role mental wellness plays in the overall health and happiness of our young athletes.  Sharing her first-hand experiences and academic insights working with athletes from varied levels of competition, Dr. Williams will focus on the normalization of practices that strengthen awareness, reduce stigma, and reframe the discussion around mental fortitude.
Session 2 – Competing Well: Athletes and Mental Wellness
9:50-11:00 a.m.
Student-athletes are increasingly speaking publicly about the realities of their mental health challenges and their desire for support and change. Their courage and conviction are shaking the status quo, breaking stigmas, and inspiring sport to be better. Join us for this vital conversation that will place athlete voice and experience where it should be — front and center. Their challenges. Their victories. Their words. Our shared burden to respond.  

Coffee Break
11:00-11:10 a.m.
Session 3 – Lightning Round | The Invisible Opponent: Contending for Student-Athlete Wellbeing
11:10 a.m.-12:20 p.m.
Athletes know that to find competitive success, they must train like a champion and study themselves and their opponent. Our approach to athlete mental wellness is no different.  Perfectionism, identity, expectations, and pressure are all key elements of the invisible opponent our developing athletes are competing against daily. This series of micro-presentations will consider where sport and academics can do a better job of stepping up to the plate.

LUNCH
12:20-12:50 p.m.
Session 4 – Systems of Support | UNCUT: Healthy Sport Environment by Design
12:50-1:50 p.m.
Many student athletes are feeling isolated and abandoned by the very systems that should celebrate and support them. How do the various segments of a sport ecosystem (families, schools, sport administrators, fans, and peers) work collaboratively to recognize, educate, empower, and value student-athletes' desire to prioritize mental wellness? This raw and daring conversation brings key stakeholders to the table to imagine better solutions for the next generation.
Coffee Break
1:50-2:00 p.m.
Session 5 – Sports as a Solution |  Practical Guidelines that Drive Meaningful Change
2:00-2:50 p.m.
What is sports' role in moving mental wellbeing forward for student-athletes? Our experts dive into practical next steps as we explore ways that sporting environments and developmental sport stakeholders can encourage resilience, allow for psychological safety, and empower the next generation. 
Closing
2:50-3:00 p.m.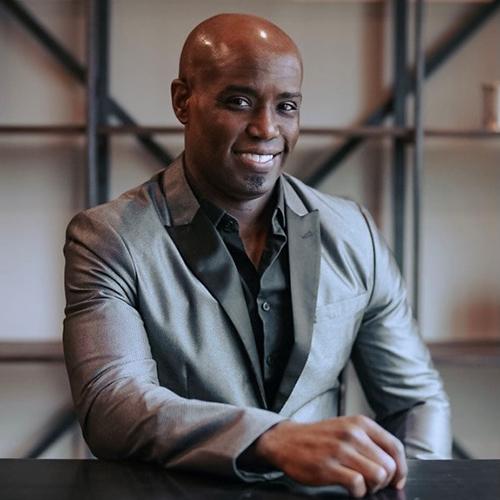 Licensed Clinical Psychologist, Founder Kentucky Center for Anxiety and Related Disorders
As the conversation around mental health and wellness continues to garner national attention, TrueSport, the outreach education arm of the U.S. Anti-Doping Agency, seeks to take a deeper look into the challenges coaches, sport administrators, and families are facing with their student-athletes. In connection with the second TrueSport Talks Symposium, TrueSport has enlisted an academic panel to build out a practical, concise, and evidence-based recommendations report. This report will focus wholistically on athlete well-being and suggest a systems approach to help identify opportunities to decrease stigma and increase the overall health of developmental sport culture.
Testimonials from the 2021 TrueSport Talks.
Can't participate for all 5 sessions?
Register and get access to the recordings after the Symposium.

Join the TrueSport Network…
And get weekly articles, videos, surveys, updates and more! Subscribe Now!
By providing TrueSport tools and resources to a community of TrueSport advocates, like you, the TrueSport mission of changing the culture of youth sport comes to life in communities across the country. Together, we can change the culture of youth sport and better equip tomorrow's leaders for lasting success.