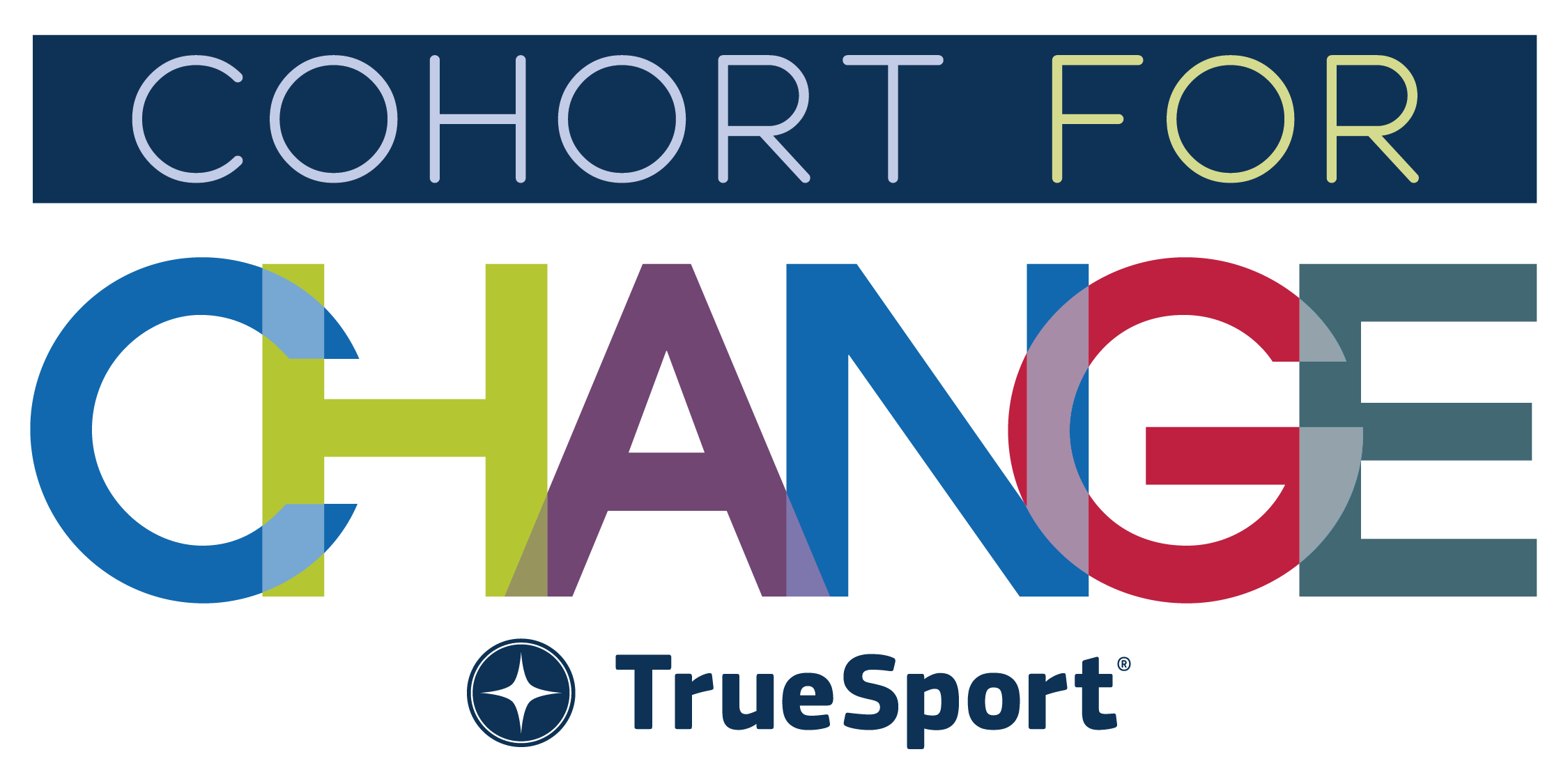 Today's coaches often feel they face mounting pressures to be all things to all people. Not only are they expected to produce sustained competitive results but also to meet the needs of all stakeholders including families, sport system administrators, and most importantly, athletes. These unrealistic expectations placed on a single individual escalate mental wellness challenges for those on the front lines who are leading and inspiring our next generation of great athletes.  As statistics and stories continue to unveil the scope of the national mental health crisis, sport must own its part in the problem, evolve to champion meaningful change, and implement proactive solutions that allow coaches to prioritize themselves to better serve others.
TrueSport is searching for like-minded individuals to join the 2023-2024 Cohort for Change, who seek to engage in the TrueSport Talks: Mental Wellness and the Modern Coach symposium, receive training on how to implement field-based materials on coach mental wellness, participate in ongoing connection to TrueSport, and support program effectiveness studies through activation of TrueSport resources for both themselves and the athletes they serve.
Join TrueSport and coaches across the nation as we work together to explore and develop mental wellness best practices to better support the development of athletes and mentorship of peers. Help change the culture of youth sport. 
The Cohort for Change will bring together sport-focused practitioners from across the country to activate TrueSport lessons and resources to not only further the mission of creating a more positive sport experience rooted in mental and physical wellness, but also to create a more mentally well and balanced experience for leaders in sport.
Cohort Coaches will be provided mentorship opportunities with peers (both as a mentor and as a mentee), as well as resources to support in the sharing of strategies and tools with the athlete populations they serve. 
Participants in the Cohort must attend the November 5-7, 2023 trainings and TrueSport Talks Symposium, implement the wellness-centered tools provided to help them prioritize their own wellbeing, teach the TrueSport lessons within their unique sport programs, and provide feedback on their experience. 
We encourage individuals with diverse backgrounds, skillsets, and ability levels to apply. The Cohort will consist of:
Coaches (paid or volunteer), physical educators, and/or community program facilitators of young athletes ages 6-18.
Individuals who are open-minded, creative, inclusive, and passionate about creating a sport professional space rooted in physical and mental wellness.
Coaches in consistent contact with athletes through their sport program for the duration of a season(s).
If selected, participants must:
Participate in the Cohort for a minimum of 1-year (November 2023 to November 2024).
Complete SafeSport and TrueSport Coaching Education Certification programs, if not already completed.
Pass a Background Check
Attend in-person the 2023 TrueSport Talks Symposium November 5-6, 2023, in Colorado Springs, Colorado (2-nights Accommodations will be provided. Flight to Colorado Springs will be reimbursed up to $650).
Attend in-person the Cohort for Change education and training session on November 7, 2023, in Colorado Springs, Colorado.
Attend two (2) virtual all-Cohort meetings (April 2024 and October 2024).
Participate in two individual calls with the TrueSport team to explore outcomes and trends experienced (Q1 and Q3)
Complete a minimum of two mentor-mentee virtual calls during the year.
Gather and submit survey data on TrueSport programs/resources to support TrueSport effectiveness study conducted by the University of North Carolina, Greensboro.
Provide imagery and video, when permitted, of athletes and/or coaches participating in TrueSport mental wellness education.
Be willing to be observed while implementing TrueSport education and resources.
If selected, participants will receive:
TrueSport resources and tools for establishing a more mentally well and balanced experience for leaders in sport.
TrueSport program lessons and resources that will be reviewed during the Cohort for Change training on Tuesday, November 7, 2023.
Complimentary access to TrueSport Coach Certification (mandatory)
Instructions on how to access SafeSport Certification (mandatory)
A network of like-minded individuals passionate about positively impacting the culture of sport.
A minimum of two check-ins with the TrueSport team for continued support in implementing and activating the TrueSport program lessons and resources.
Bi-annual all-Cohort call to discuss best practices, experiences, outcomes, progress, recommendations, and updates.
One visit from a TrueSport Athlete Ambassador to discuss mental wellness with their staff and athletes (based on availability).
Recognition of participation through TrueSport's newsletter, social media platforms, and website.
TrueSport gear bag.
Join the TrueSport Network…
And get weekly articles, videos, surveys, updates and more! Subscribe Now!
By providing TrueSport tools and resources to a community of TrueSport advocates, like you, the TrueSport mission of changing the culture of youth sport comes to life in communities across the country. Together, we can change the culture of youth sport and better equip tomorrow's leaders for lasting success.
The Application period has closed.
Join the TrueSport Network and stay in the know about future Cohort opportunities and receive weekly articles, videos, surveys, updates and more!