By Jamie Clark and Timothy Baghurst
Health and Human Performance, Oklahoma State University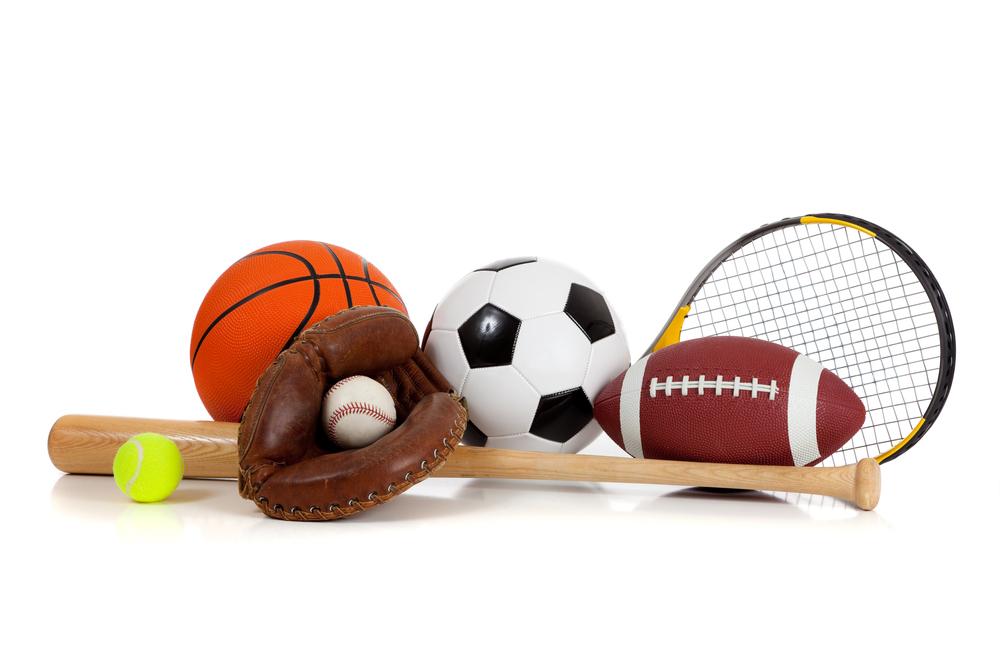 A common discussion among parents, coaches, and athletes is how early youth athletes should specialize in a sport, or in a particular position in their sport.
The argument to specialize early seems logical: the more time a child dedicates to one sport, the greater their chances of developing elite-level talent. The opportunities to participate in year-round training are certainly there: offseason camps, club teams, school sports, high-performance teams, and private lessons are commonplace in most sports and parents and athletes can feel pressured to utilize every chance to further their development. But is early specialization really necessary for sport success?
Although early specialization in sport is becoming increasingly common, research of elite and professional athletes indicates that it is not a good idea: a broad multi-sport base during childhood is the common thread among successful athletes. There are many physical and social benefits to having a diverse sport experience, and there are also negative consequences of early specialization that can be avoided by encouraging young athletes to participate in multiple sports.
Below, we present a few points for parents (and even coaches) to consider as you help your athletes make decisions about specializing in sport.
Motor Skill Development
One of the most compelling reasons to play multiple sports is to improve the overall motor skill development in the child. Different sports teach different skill sets, and these skills are highly transferrable from one sport to another: the hand-eye coordination needed to bat in baseball may help an athlete transition easier into tennis; an overhead throw in soccer may teach a child to access their power in the overhead motion of the freestyle swim.
Diverse Socialization
Each sport has its own set of coaching, athlete, umpiring, and even spectator styles along with unique strategies, rules, and customs. By encouraging participation in more than one sport, athletes will be exposed to a diverse range of environments to perform in.
A child who plays tennis and basketball will learn to be self-managed during tennis matches and coach-led during basketball games. The athlete's plan for shooting par on the 11th hole teaches different strategies than the team's plan for keeping the ball away from the opposing team's best midfielder. In the end, these diverse environments raise the sport and emotional intelligence of the child. While we should celebrate any sport for getting youth away from screen time, the multisport athlete will have even more face-to-face interactions with a diverse range of people and situations.
Better Preparation For Life After Sport
Of the thousands of young athletes currently logging hours and reps in their beloved sport, the reality is that only a very small percentage will make it to the elite or professional level.
For the rest, those hours of training and play will likely transfer into more intrinsic motivation for general exercise and life skills such as teamwork, communication, and discipline. Interestingly, most elite athletes have a multisport background and did not specialize into their top sport until middle teenage years. Perhaps this is an even better promotion of sport's physical and social benefits.
Negative Aspects of Early Specialization
If playing sport at an elite level is the desired goal for the athlete, longevity is crucial. Acute injury will always be an inherent risk of sport participation, but overuse injuries are becoming more common and these repetitive motion injuries have been linked to early sport-specialization. It makes sense that the sooner an athlete begins to train and overuse a particular motion, the sooner the athlete may begin to experience chronic stress, such as ligament damage to a pitcher's elbow. Athletes may benefit from a reduction in training volume and by playing another sport for part of the year to prevent losing their conditioning or competitive edge.
Year-round sport participation has also been linked to sport burnout, which can be extremely detrimental to the athlete's career. Children and young adults may no longer enjoy sport or feel rewarded by it in the same way if they have been training intensively from a young age. Encouraging the athlete to stay involved in other sports may help the child keep or regain the enjoyment of sport participation.
When Should Specialization Occur?
Dan Gould, a board member of the Positive Coaching Alliance National Advisory, advises that specialization in a single sport should be delayed to age 14 or 15. Gould reports that in some sports, parents feel pressured to have the child specialize by age 6 or 7.
Non-profit Sport for Life suggests that we go through several developmental stages in sport participation, and that the age at which we progress through these stages may differ slightly depending on whether we are male or female. The stages include Active Start, FUNdamentals, Learn to Train, Train to Train, Train to Compete, Train to Win, and Active for Life. Like Dan Gould, they suggest that specialization only occur in the later teenage years.
—
Hearing of other children's traveling team's success, the stats of how great another parent's young player is, or the "expert" personal coaching they have been receiving might cause temptation to follow suit. But take your time to consider the pros and cons when considering this decision. If you opt to sign up your child for a traveling team which eats up time, finances, and weekends, will that be fair to your other child(ren)?
Ultimately, it should be a family decision to do what is best for your young athlete. Keep an open and evolving conversation with your athlete about short- and long-term sport goals, and be willing to change course as the needs of the child change. Recognize that in almost every situation, specialization in a sport at a young age is likely to be more detrimental to the athlete than good.
To learn more about sport specialization, check out these resources from the Positive Coaching Alliance.