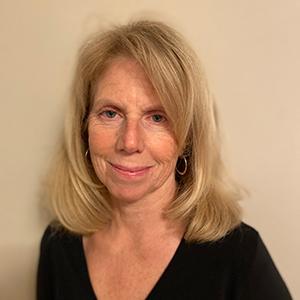 When your athlete comes home from school with a paper requiring a doctor's sign-off before they can start the season, getting them in for the sports physical can feel like a chore. But really, the preparticipation sports physical is an opportunity for your child's primary care physician to catch any underlying problems, check in with your athlete, and make an honest assessment about their readiness for play. Here's what Dr. Michele LaBotz, TrueSport Expert and sports medicine physician, wants you to know about why and how you can best tackle the sports physical.
It's an important check-in
From injury recovery to body weight concerns, and irregular heartbeats to concussion recovery assessment, your child's preparticipation examination isn't just another item to check off the to-do list with as little effort as possible. It's a legitimate visit to a medical professional to determine if your child is healthy enough to play, and it should be treated seriously.
Since these examinations often end with a simple 'cleared for play' stamp of approval, LaBotz says that it's a task often viewed as an imposition, not a helpful intervention. "If you have a kid who's been really healthy and everything is fine, the physical may feel like a waste of time," she says. "But I've done enough of these where we've found something surprising, like previously unrecognized vision problems or high blood pressure that, if left untreated, could become a lot more serious."
It may be one of the few doctor visits your child has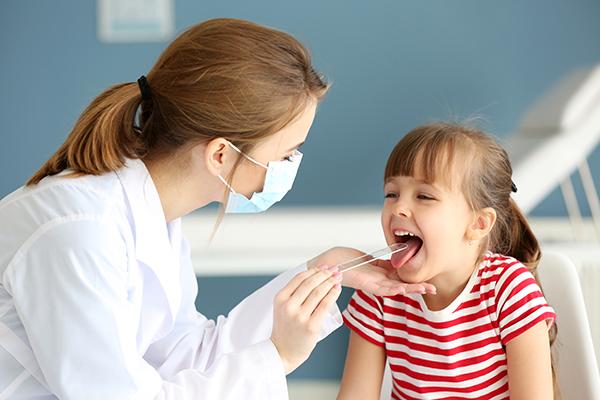 "For healthy kids, the preparticipation examination may be the only time that they're seeing a doctor all year, and many doctors can combine them with a routine well child visit" says LaBotz. Insurance coverage can vary, but well child visits are often covered, while dedicated sports physicals often are not, so combining them typically works well.
Sports physicals should ideally be performed at least six weeks before the start of the sports season to allow for enough time to address any issues that may arise. It can help to keep this timing in mind when scheduling your child's routine check-ups with their primary care provider.
Fill out the history together
The medical and family history are a very important part of the sports physical, and one of reasons why sports physicals are best performed in the primary care provider's office. In addition, the sports physical forms typically have a section for parents and athletes to complete. Don't just sign off on this or let your child fill it out alone. Sit down with your athlete and go through the past year in sport together.
"You'd be surprised how many parents hadn't heard that their child had sprained an ankle or had a bad fall during practice," says LaBotz. And on the opposite side, your child might have already forgotten about a pulled muscle or a mild concussion that you remember in vivid detail. You may also have more information regarding family health history that your child doesn't think about, like a history of significant heart or lung disease.
They offer kids a chance to talk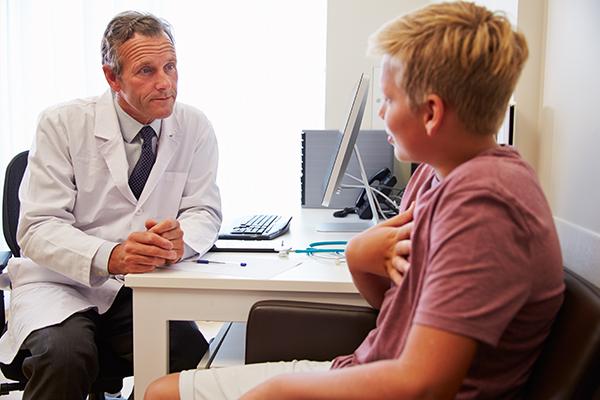 It's not just physical support that children might need: doctors are also tasked with assessing whether a child is dealing with any mental or emotional issues. For a young athlete, body image issues and disordered eating could be problems that would otherwise go undiagnosed. And because doctors are bound to confidentiality requirements, this might be the only chance your child has to comfortably discuss things like drug or alcohol use, performance-enhancing drugs and supplements, or birth control with a professional. These visits may help provide your child access to other resources, since a doctor can refer them to a therapist, registered dietitian, or other appropriate expert.
Your child will likely be cleared for some play
"No doctor wants to keep children out of sport," LaBotz says. They understand that children should have at least one hour of moderate to vigorous physical activity daily for general health. "But if the doctor does find a reason that your child shouldn't play a certain sport, we can often provide clearance for an alternate sport. A common example these days are athletes who may have ongoing issues from a previous concussion. We would not be able to clear them for a contact sport like football or soccer, but there are many other options."
Sports physicals aren't created equal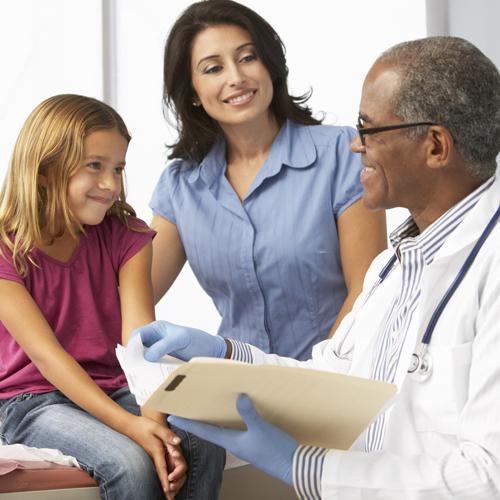 It may be tempting to opt for a cheaper or more convenient urgent care or pharmacy-based clinic for your child's sports physical. But that fast-food approach to medicine is doing your child a disservice. "Your child's primary care doctor will be able to compare year-over-year data during a physical in a way that an urgent care doctor isn't able to do," explains LaBotz. "One of these fast visits where the doctor doesn't know your child can easily result in them missing important signs or changes that could signal a more serious problem."
________________________
Takeaway
While it's tempting to prioritize speed and convenience when it comes to the sports physical, there are plenty of reasons why it's important to take the process seriously and get your athlete to their primary care physician for this important examination.