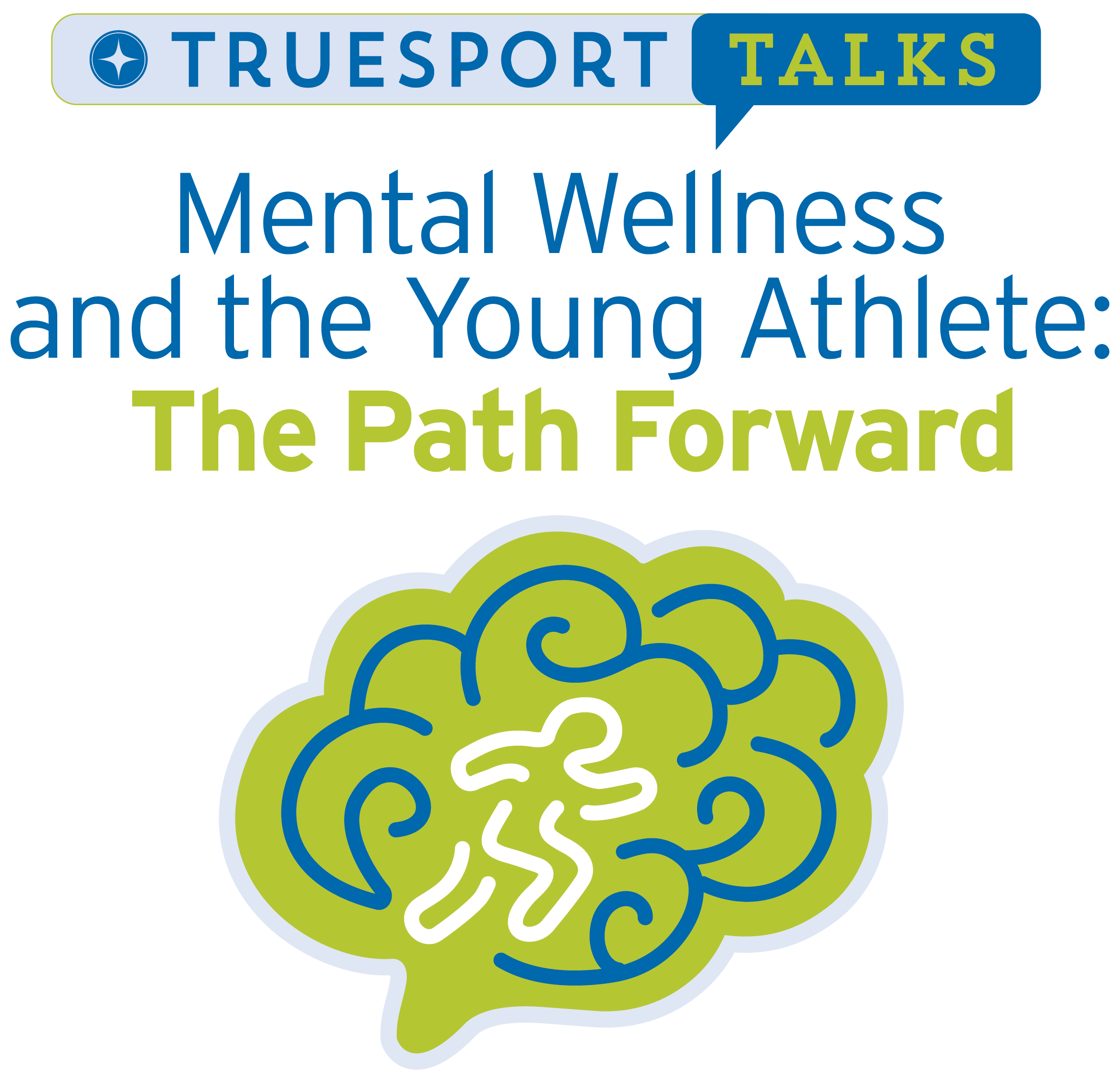 Gen Z—the current generation of young athletes—values authenticity above all else. And that means the old adage of 'fake it 'til you make it' is no longer helpful or useful when trying to encourage performance and growth. Arguably, it never really was, says board-certified family physician and TrueSport Expert Deborah Gilboa, MD. Her area of expertise is in youth development and resilience, and she argues that while resilience and rising to the occasion are important qualities for young athletes to have, suggesting that athletes 'fake it' is only going to encourage them to suppress their feelings, their pain, and even their need for support in the face of mental health challenges.
Here's what you need to know to help your athletes build real resiliency and confidence in an authentic way—no faking it here!
You need to lead with authenticity—and you can't fake it
"Gen Z is a generation where calling somebody fake is about the worst thing you could say," Gilboa explains. "Their generational ethic is founded in authenticity. We spent their entire childhood telling them how fake everybody and everything is, and how they can't believe what they see on the Internet or hear on the news. That's why Gen Z and Millennials value authenticity, more so than Gen X or Baby Boomers did."
Telling athletes to fake it until they make it is antithetical to their beliefs: suggesting that they do so is confusing for many of them and renders their support system less trustworthy, Gilboa says. "In every relationship, a coach or parent wants to be able to trust the athlete. And we cannot insist on them being trustworthy if they don't find us to be trustworthy. We have to be as trustworthy as we want them to be, and using that phrase and everything that it implies, suggests that you believe that inauthenticity is a good thing. That lying, pretending, and faking it is the way to go."
Practicing resilience versus stoicism
What does resilience have to do with faking it? Ultimately, when you suggest an athlete fakes it until they make it, you're telling them to pretend to be something that they don't believe they are, rather than teaching them how to become that person. And that person, Gilboa says, is one who has resilience. "Being stoic—hiding how you feel—and having resilience are not the same thing, though they can look similar," she says. "Resilience is the ability to navigate change and to come through it as the kind of person you want to be. Being stoic means masking and suppressing all emotion. That suppression is damaging."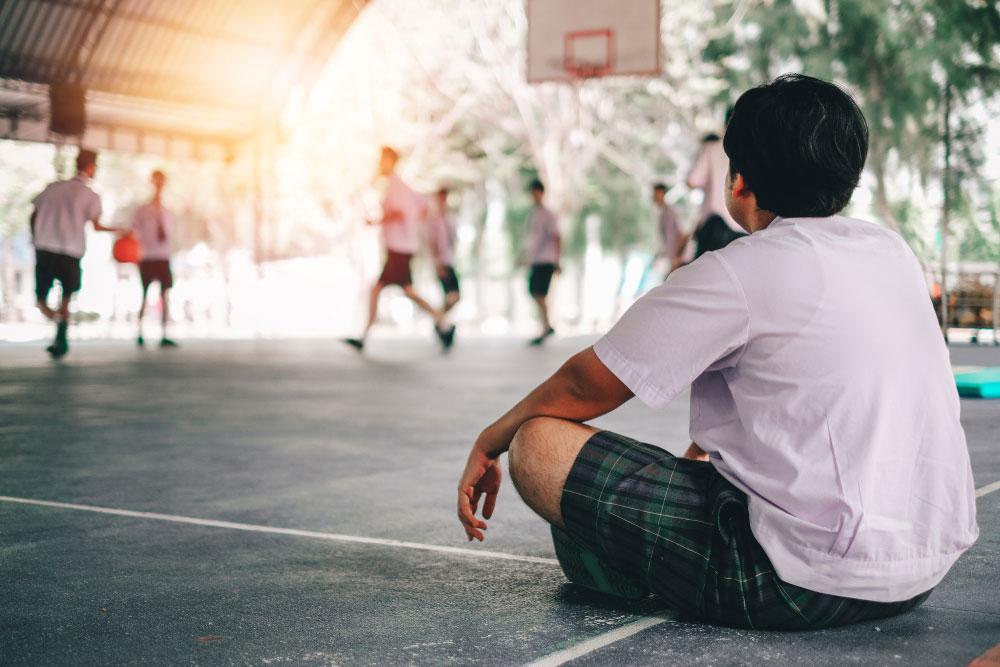 Think about a chemistry experiment, Gilboa suggests. "If you took a bunch of volatile chemicals and mixed them up, what would you put those chemicals in? Would glass, wood, or metal hold them? You're basically asking yourself how thick you can make the container in order to make sure that the explosion of the chemicals happens in total containment. But no matter what container you put the chemicals in, you can't change the explosion or stop it from happening," she says.
"The same is true in our brains: Change causes certain chemicals in our brain to release, and we cannot change that. Being stoic means trying to keep that entire reaction internal—in the container—so that all the damage doesn't escape our brains and our bodies. The problem is that we still feel the force of it inside. On the other hand, resilience is experiencing the reaction and navigating the aftermath, not pretending it didn't happen."
For example, resilience could look like an athlete acknowledging his anxiety and discussing it with a coach or teammate before a big game instead of pretending he's fine, then secretly throwing up in the bathroom stall alone, or worse, inflicting harm on themself or others.
The bottom line? No matter how much an athlete tries to fake it, feelings, like those chemicals, will eventually explode out of the box, or seep out. And that's why faking it until you make it rarely works: It might work for a single game or one day, but in the long term, athletes need to feel and express their emotions and feel safe asking for help, not hide behind a false version of themselves.
Why you should 'act as if' instead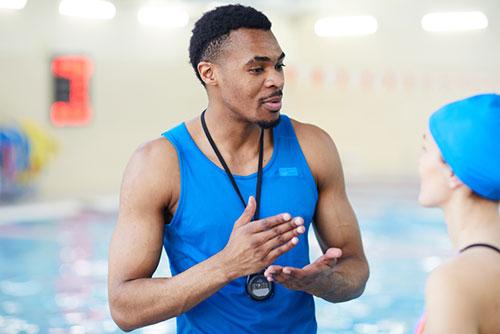 So, how can a coach build athletes' resilience and tolerance for discomfort without suggesting that they have to fake it? Suggest that they try "acting as if." For example, if you want an athlete to stop focusing on their insecurities and start believing in themselves, you could say "Try acting as if you're excellent at this!" If you'd like your athlete to improve their attitude towards running laps, you could say "Would you try this warm up acting as if you don't mind running?".
Gilboa suggests really thinking about the actual intent behind your coaching. Are you suggesting that an athlete needs confidence? Or are you suggesting that an athlete should be showing up for practice on time because that's what a professional would do?
"We want to say what we mean, not use a cute phrase," she says. "Often, when you're telling someone to fake it, it's because they're stuck in a loop, feeling sorry for themselves, or focusing on something that isn't serving them. How can you help them move past that?" That is your goal as a coach—helping athletes move past insecurities and become the most capable, confident versions of themselves, authentically.
_______________________
Takeaway
Suppressing and faking emotions can have serious consequences, which is why it's time for coaches and parents to ditch the phrase "fake it 'til you make it."