"It's really depressing to think about, but there's always going to be people who are taking shortcuts, and you can't let that steal your joy." – Kara Goucher
"Two and a half years ago at World Championships, one of our greatest American athletes – who's still very competitive – told me that she was just running for fifth and hoping for a medal upgrade 10 years down the line. That is unacceptable. She needs to be able to have that moment, in the moment," said Kara Goucher, two-time Olympic long-distance runner and World Championships silver medalist.
The sting of a lost moment is a feeling Goucher knows all too well, having been denied a silver medal podium moment at the 2007 World Championships. She stood on the bronze medal tier of the podium in Osaka, only to be awarded an upgraded medal in the 10,000m race 10 years later, after her competitor was finally disqualified for doping.
The 'win-at-all-costs' culture that now pervades fields and courts around the country is far from the positive youth sports environment that Goucher experienced growing up. In her Northern Minnesota hometown, Goucher didn't hesitate to participate in a variety of sports and activities. She danced, played soccer, baseball, tennis, basketball, and even tried swimming and cross-country skiing.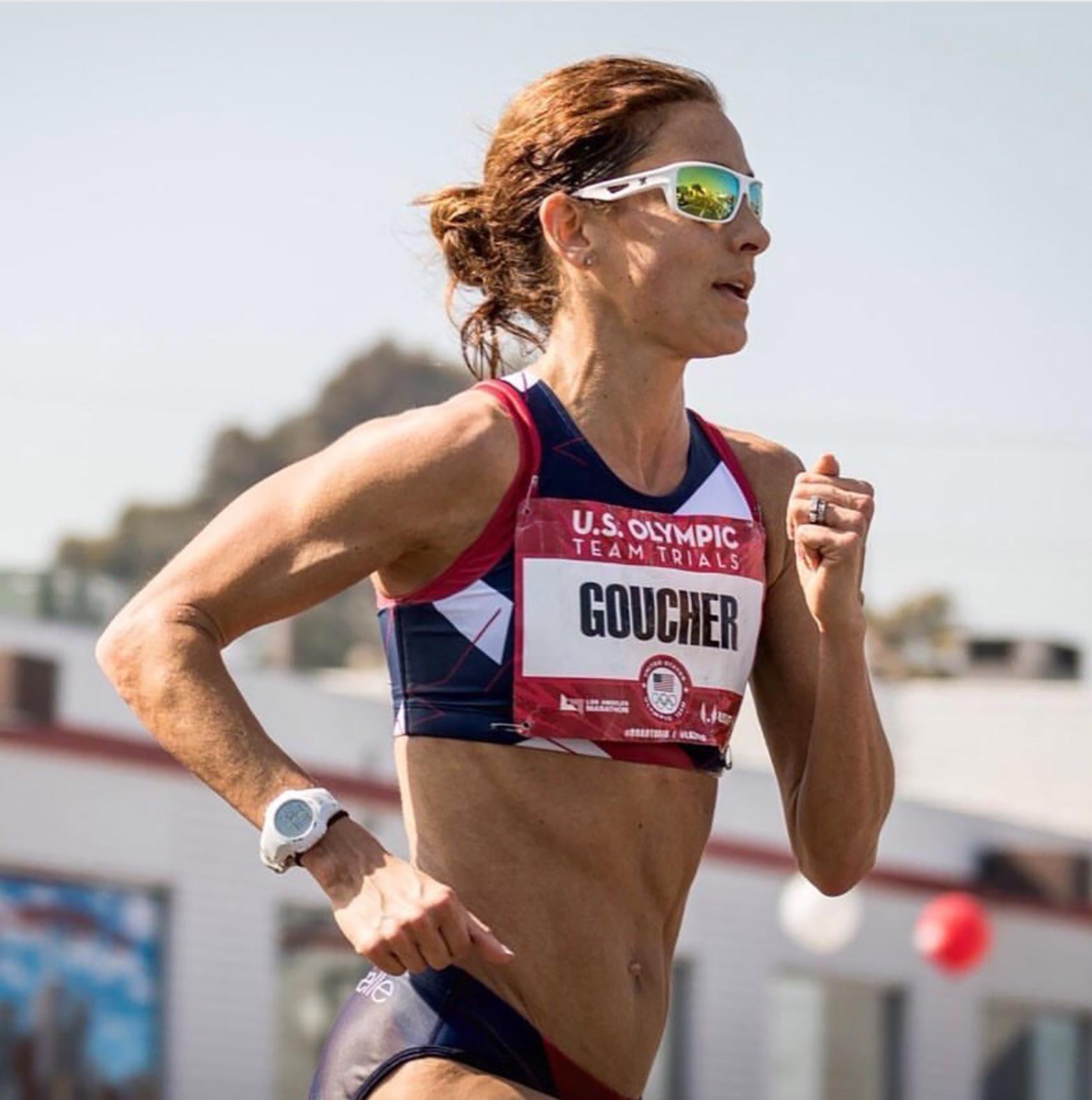 When it came to running, though, her innate talent and a shared interest with her grandfather made the sport an easy favorite.
"My grandpa was a life-long runner and he took me out for my first run – it was something we did a couple times a year. He would take me to a race here and there. It was our thing.
And when I was in junior high, I decided to join the cross-country team, and I loved it right away. I loved the comradery and the teammates, and the further we went, the better I seemed to be."
That teamwork and dedication to growth are values that Goucher's coaches fostered throughout her youth sport experience.
"During my senior year of high school, I wasn't running particularly well. I was expected to win the state cross-country championship and I didn't, but my team won. I remember being so happy that we had accomplished it together – that's really what I think about when I look back at youth sports.
It's about teammates, that experience, and the sisterhood. I think I was lucky because I had a great experience with being on a team and feeling those friendships early on.
It helped me realize that even though there were big goals that I wanted for myself, it is just a sport. At the end of the day, there's so much more than just my world. I would have loved to have won that last state title, but it was good to realize that there was so much more to it than just my own success."
As Goucher progressed through her high school and college athletic careers, she achieved plenty of individual success too. In 2000, she and her team both came in first at the NCAA Cross Country Championships. Later that year, she also became the only collegiate woman to compete in the 5,000m final at the Olympic Trails, where she finished eighth overall.
Along with the excitement of competing on the international stage as she progressed, Goucher also faced a rude awakening about a darker side of sport.
"Growing up as a youth athlete, I had no clue that there was a different side of sports. I had never heard of steroids or performance-enhancing drugs. I watched the Olympics in awe like everyone else. I had no idea that there was another side to the sport.
But, around my sophomore year of college, I met one of my idols at a track meet and I started crying because I idolized him my whole childhood. Then my coach told me, 'Oh, there's actually rumors that he tested positive before one of his races at the Olympics.' I was absolutely crestfallen by this news. I had never thought about that. Then, I started to learn more, but I will never forget that first time [I learned about doping in sport]. It was devastating."
_____
While she didn't know it at the time, Goucher would be directly impacted by this devasting, dark side of elite competition as she raced at World Championships in Osaka.
With the temperature in the upper 80s and the humidity hovering around 90 percent, Goucher went into the race thinking one thing: "Wow. This is an opportunity to do something."
As the race played out, Goucher found herself sitting in fifth place with two laps to go. As another lap went by, Goucher recalled, "The top two were away from us, but it was myself, Jo Pavey, and Kim Smith, and I started thinking one of our lives is going to change forever. One of us is going to go home a medalist in this event that has been dominated by the East Africans. I just was having these thoughts like 'You just have to just die trying.'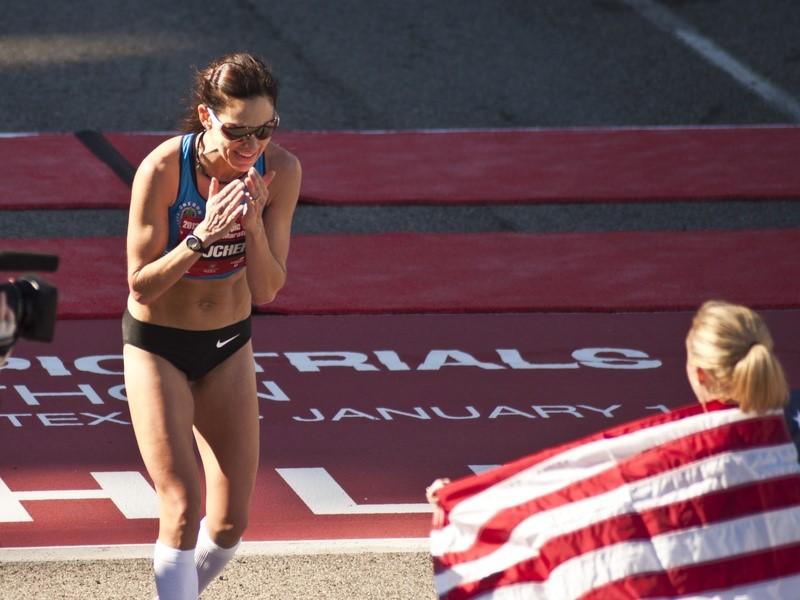 With 200 meters to go, if Jo Pavey had fought me off at all, I would have crumbled. But she felt me coming and faltered a little. I ran in and won the bronze and I couldn't believe it. I was going crazy. I was pushing over the top two getting my American flag – it was crazy."
Thinking back to that day – with what she knows now about her competitors – Goucher shared, "There were definitely red flags about one of the women, but we were drug tested immediately after the race. We were blood and urine tested and we were given our medals and life went on. I never thought about it again. Honestly, I just thought how lucky I was and how much it changed my life in such a positive way."
After that event, she continued to race the only way she knew how: as a clean athlete. As time went on, she became more and more aware of the prevalence of doping in her sport, but never let that effect the way she raced or viewed sport.
"I know there are so many races I ran that were not clean on the track and in the marathon, but I still love the process. It made me realize it has to be a choice about yourself and seeing what you can find from yourself, and not being necessarily defined on medals or wins because you don't have control over what anyone else is doing."
Receiving a silver medal a decade after she truly earned it gave Goucher more insight into what really matters about that moment and what she can do to prevent more lost moments.
"In a weird way, I felt like I appreciated it more 10 years later than I did 10 years earlier when I was in the thick of it and it was always more and more and more. Now I was definitely done with the elite side of racing and I had this last taste. But it was also bittersweet because Jo never got to stand on a podium during her career.
I'm glad that it was acknowledged that we weren't given what we deserved on that day. I feel very grateful that it was acknowledged, but 10 years later, it didn't change anything for us.
We never got to have that moment. We never got the financial gain. It wasn't on our resume when it mattered, and I don't want that for anyone else.
It's really taught me to care about the next generation. It makes me want to fight harder to make sure that this doesn't happen anymore. If it does happen, we're turning it over so much quicker so people can actually still be competing and able to say, 'I'm a bronze medalist, I'm a silver medalist, or a gold medalist.'"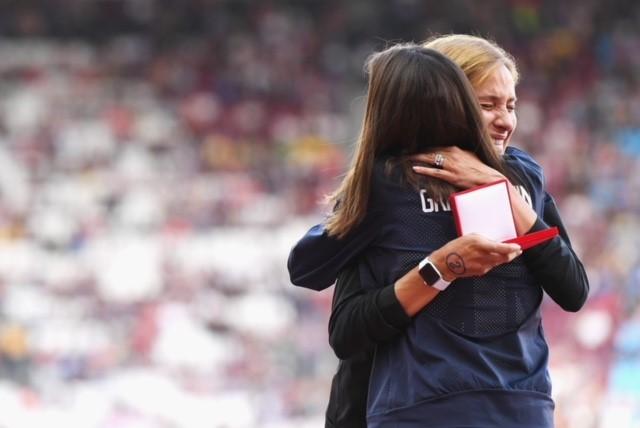 Goucher's continued fight for what's right has turned her into one of the outspoken advocates of clean sport. And as she looks at the next generation of athletes coming into the elite levels of sport, Goucher can't help but think about her own youth sport experience.
"Part of it is the community that I grew up in. There were no shortcuts. We took what we were – if we weren't the best, we weren't the best, and we're going to go back home and try a little harder. We are going to celebrate the people that were the best.
We learned it's okay to not be the best, to find out you're not the best, but it's not okay to be the best by shortcuts.
I worry about the next generation. It makes me feel like I have to keep fighting to uphold the integrity of sport. I have the energy to do it now. I'm not trying to make an Olympic team anymore, and I feel like I owe it to them to fight for them."