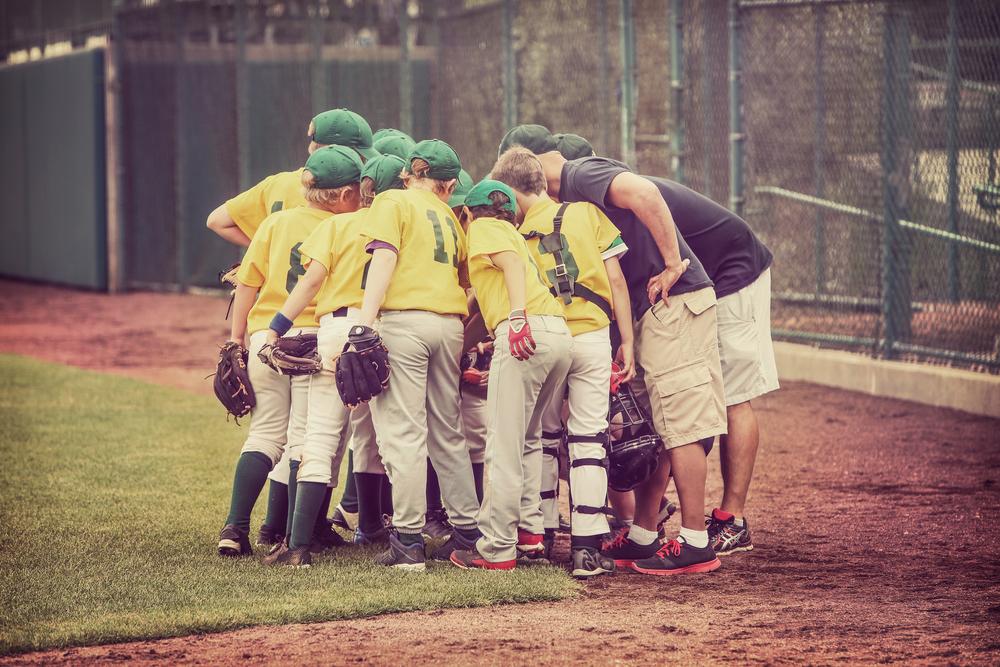 What does it really mean to be a good teammate?
Few know the answer better than our TrueSport Ambassadors, who have all practiced teamwork on sport's biggest stages.
DeeDee Trotter – 4x400m relay, 2008 Summer Olympics
After winning her first Olympic gold medal at the 2004 Olympics, DeeDee Trotter returned to the 2008 Games hungry for another gold in the 4×400 meter relay.
However, DeeDee was nursing a knee injury at the time, and just as the team was moving from the warm-up area to the track, decided to withdraw from the event. After asking herself if it would hurt her team's chances of advancing by trying to run when she wasn't at her physical best, she decided that, yes, it would.
"I had to let one of my other teammates run in my place, and she was prepared to do so. It wasn't the easiest decision, but it was the decision I had to make for the team," says DeeDee.
This selfless action allowed her teammates to record a season-best time and win the gold medal.
Steve Mesler – Four-man bobsled, 2010 Winter Olympics
Although it had been 62 years since the Americans had medaled in bobsled, TrueSport ambassador Steve Mesler and his teammates (Curtis Tomasevicz, Steve Holcomb, and Justin Olsen) defied all odds by winning the gold medal in Vancouver. The four, along with their infamous "Night Train" sled, used teamwork to overcome a dangerous track, snowy conditions, and even a degenerative eye disease that driver Holcomb had to end the drought.
"We train countless hours to perform at the highest level in the world for five seconds at a time," Steve explains about what you could call the five most important seconds of teamwork in any sport. "If all four of us aren't in the same mindset to ensure that that time spent is as close to perfect as we can be, then it's all for naught. Coming together in intense moments to perform as a team is the essence of Olympic bobsled."
Peter Vanderkaay – Swimming 4x200m freestyle relay, 2004 Summer Olympics
Even though he had some of the all-time greatest names in Olympic swimming as teammates, it took the entirety of the group giving their very best to achieve their goal of Olympic gold at the 2004 Athens Games.
Because Peter Vanderkaay and his teammates each pulled their own weight and gave it their all on their respective legs, they were able to upset the heavily-favored Australians by 0.37 seconds, winning the gold medal and setting an American record in the process.
Jimmy Moody – 2007 and 2009 NCAA Fencing Championships
At a fencing event, team points are accrued based on each athlete's individual performance. And like with most sports, when everyone focuses hard on their own contribution, great things can be achieved.
Olympic-hopeful Jimmy Moody has witnessed this several times throughout his fencing career already. During his time at Penn State, Moody and his teammates helped the Nittany Lions earn team championship titles in 2007 and 2009.
"Every team starts as a group of individuals, then you start to lean on each other," Jimmy says. "You motivate each other, pick up slack when someone is having an off day, congratulate others on a performance…then suddenly you all hold yourselves to a higher standard because you're doing it for more than yourself. Now our opponents aren't just up against an individual, they have to contend with the whole team."
More recently, Moody and his USA Fencing teammates used the same idea to help the American Men's Epee squad achieve their first-ever world number one ranking.
—
What are examples of great teamwork from your own athletic career you can share with your children or players? Send your stories to TrueSport@TrueSport.org or on Facebook, Twitter, and Instagram.