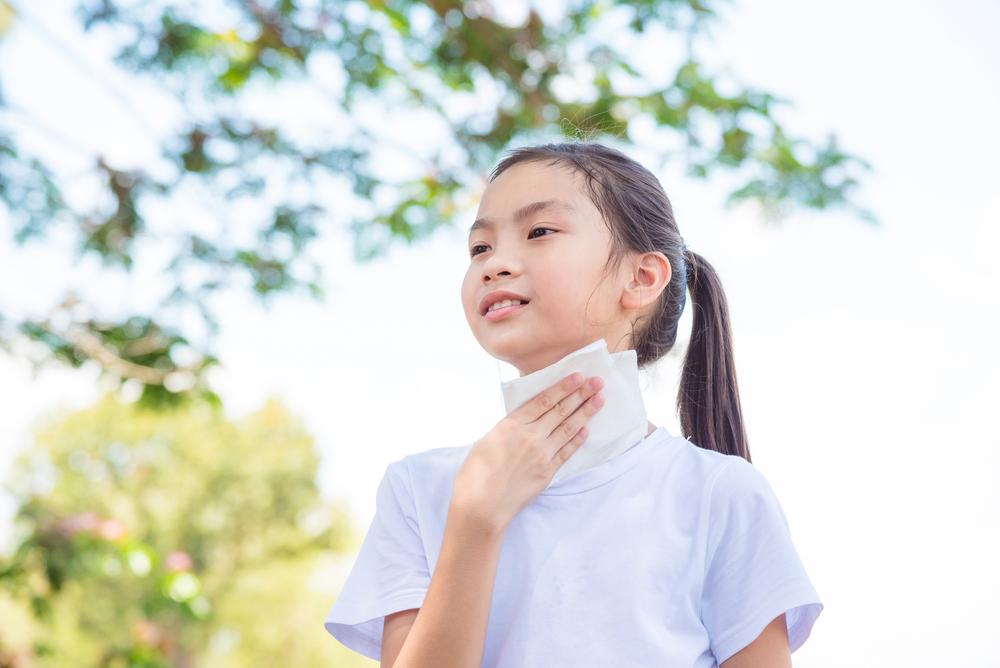 During summer youth sports camps, coaches should keep a close eye on young athletes to make sure they consume the necessary fluids, calories, and electrolytes to stay hydrated and maintain good energy levels.
But to get your young athlete ready for another full day of exercising in the sun tomorrow, keep these athlete heat recovery tips in mind.
Cooling Down
Compared to adults, smaller bodies generate a lot of heat, but have less skin surface area to dissipate it.
This means youth athletes have a greater risk of overheating during exercise and storing heat longer after exercise. Elevated core and skin temperatures hinder post-exercise athlete heat recovery and make it hard to sleep. Utilizing some proactive cooling techniques can help:
• Take a dip! Jump in a pool, sit in a creek, swim in a lake, or play in the sprinklers. Cool water is great for creating a temperature gradient and helping kids bring their skin and core temperatures down.
• Wet wrap. If a body of water isn't available, wrap up in towels soaked in cool/cold water. Even soaking a shirt and/or cap will help.
• Cool rinse. Sweaty athletes crave a shower, and ending that shower with a cool rinse can help bring skin and core temperatures down.
• Airflow. Whether in an air-conditioned environment or not, airflow is important for carrying heat away from a hot body.
Replenishing Fluids
All athletes lose of fluid through sweating. During a multi-day sports camp or tournament, it's important to replenish fluids throughout the day and in the evening in order to get a good night's sleep and start the following day with good hydration levels. Efficient youth athlete heat recovery through re-hydrating can be accomplished by:
• Aiming to consume 24 ounces of fluids (primarily water) for every pound of weight lost during exercise over the first two-to-four hours. For instance, if an athlete loses two pounds (32 ounces), aim to consume 48 ounces of fluid.
• Saving carbohydrate-containing drinks for days with multiple practices or games. Avoid drinks that contain stimulants like caffeine.
• Drinking plain water in combination with foods containing sodium. This is to both help re-hydrate and maintain an adequate electrolyte balance.
• Consuming fluids gradually. Consuming large volumes of fluid all at once can reduce absorption and rapidly increase the need to urinate.
Getting Better Sleep
Young athletes who sleep better perform better the next day, but long, hot days in the sun can make it difficult to get to sleep and stay asleep. Exercise-induced insomnia is common for athletes of all ages, but here's how to combat it:
• Follow the cool down and hydration recommendations above. Sometimes an athlete may complain of feeling/hearing their heartbeat while trying to get to sleep, or say they feel like they are radiating heat. These sensations may indicate core or skin temperatures are still elevated, or that the athlete is somewhat dehydrated.
• Cool the room. Decreases in core and skin temperature happen naturally as we fall asleep, and a cool sleeping environment helps facilitate getting to sleep and staying asleep. Cool is good, frigid is unnecessary. Aim for 62-70 degrees Fahrenheit.
• Turn off back-lit screens at least 60 minutes prior to bedtime. Relaxing in front of a movie can make for a great evening, but phone and computer screens can make it more difficult to fall asleep.
• Darken the room. Minimizing light exposure can ease a person's struggle to get to sleep. This includes digital clocks on the nightstand (cover it if it's needed to wake up in the morning).
How will you know if any of this is helping?
Kids don't have hydration gauges, but parents are typically quick to pick up on changes in a child's behavior or mood. If your young athlete slept well and is behaving, eating, and hydrating normally in the morning, it's likely working. If you have concerns, you can try using a simple morning protocol called WUT, which stands for Weight, Urine, Thirst (Chuevront, 2005).
Upon waking, assess Thirst. This is a subjective metric, but an athlete should not feel excessively thirsty or parched upon waking up. When going to the bathroom, have them evaluate the color of their Urine. In the morning, their urine should be light yellow or straw-colored. Clear urine can be good, but could also just mean they drank a large volume of fluid before bed. Finally, have athletes measure their Weight without clothing after they use the bathroom. Day to day, their body weight should stay relatively constant (within about 1%).
If none or one of these is abnormal, the athlete is likely well hydrated. If two are abnormal, it's likely that the athlete is somewhat dehydrated. If all three are abnormal, they are likely dehydrated and should increase their fluid intake throughout the day (and follow all the above athlete heat recovery tips) to get their body back to normal.
Sources/Further Reading:
Bergeron MF, Laird MD, Marinik EL, Brenner JS, Waller JL. Repeated-bout exercise in the heat in young athletes: physiological strain and perceptual responses. J Appl Physiol (1985). 2009;106(2):476-485.
Cheuvront, Samuel N., and Michael N. Sawka. 2005. "SSE# 97: Hydration Assessment of Athletes." Sports Science Exchange 18 (2): 1–12.
Committee on Nutrition and the Council on Sports Medicine and Fitness. Sports drinks and energy drinks for children and adolescents: are they appropriate? Pediatrics. 2011;127(6):1182-1189.
National Federation of State High School Associations Sports Medicine Advisory Committee. Position statement and recommendations for hydration to minimize the risk for dehydration and heat illness. Published November 21, 2014.
Rowland T. Fluid replacement requirements for child athletes. Sports Med. 2011;41(4):279-288.
U.S. Soccer Federation. 2006 Youth Soccer Heat & Hydration Guidelines.