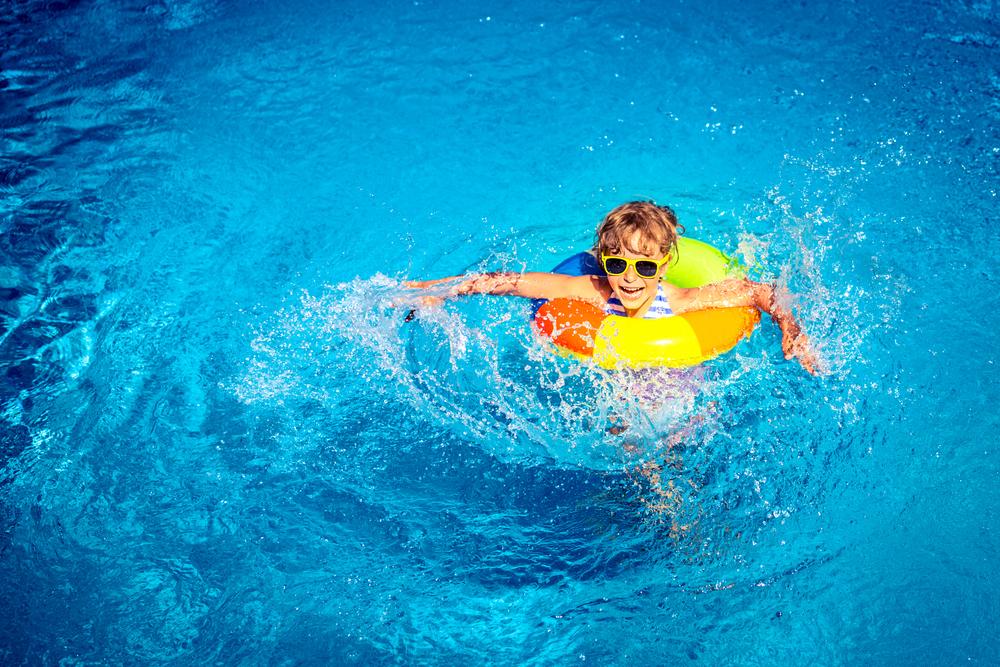 Summer may mean it's time for swimsuits, sandals, and sunglasses, but it doesn't mean it's time for athletes to completely drop their workout routines, either.
While summer is a time for rest and relaxation, it's also a great time for youth athletes to start preparing themselves for their next sport season.
For fall sport athletes in particular, just a short workout a few times a week can give them a big advantage by the time pre-season conditioning arrives. And with more freedom in when and how they workout, it's also a great opportunity to exercise together with them.
No matter where you and your athletes go this summer, the following tips about how to exercise while on vacation will keep their hearts healthy and bodies strong, even while being away from home.
1) Utilize Your Environment 
If you vacation near a beach, get away from the treadmill and walk, jog, or run with your athletes next to the water. The sand challenges the feet's stabilizing muscles and the waves crashing against the shoreline provide a relaxing change of pace compared to the monotony of the treadmill.
2) Get Back to the Basics 
A jump rope is a small, light-weight workout tool your athlete can fit in their suitcase or carry-on. Encourage them to spend just 3-5 minutes a day jumping rope to re-energize their heart and body. If no rope is available, doing jumping jacks or burpees is another option. Be sure that arms are extended overhead and try alternating jumps with a clap out in front.
3) Use Your Room 
Don't feel like making it to the hotel gym? No problem. A hotel room can be turned into a private gym with these three exercises:
Chair Squats: 

Straddling the legs in a wide squat position, bend at the knees and lower the butt until it hits the chair. Pause for two seconds, then repeat. Complete three sets of 12 squats to help pump blood into the heart, increase heart rate, and tone the legs and hamstrings.
Push-ups: 

While most immediately think of traditional floor pushups  against a bed, chair, or wall, another more challenging option is to put the feet on a chair or bed. Complete three sets of 12 while keeping the core and back tight.
Abdominal Crunches: 

The simplest way is for the athlete to lie down on the floor on their back and bend their knees, placing the hands behind the head or across their chest. Have them contract their abs, bring their shoulder blades an inch or two off the floor, then back down. Mix it up by elevating the feet or alternating between turning the knees to the left and right.
While these exercises can be done at any time, waking up early and beginning the day with a quick workout means your athlete (and you) can enjoy the rest of each vacation day with uninterrupted relaxation.
Remind your athletes that the more they maintain their fitness in the off-season (including by eating well), the easier their pre-season conditioning workouts will become.
What's you and your athlete's favorite way to exercise while on vacation?