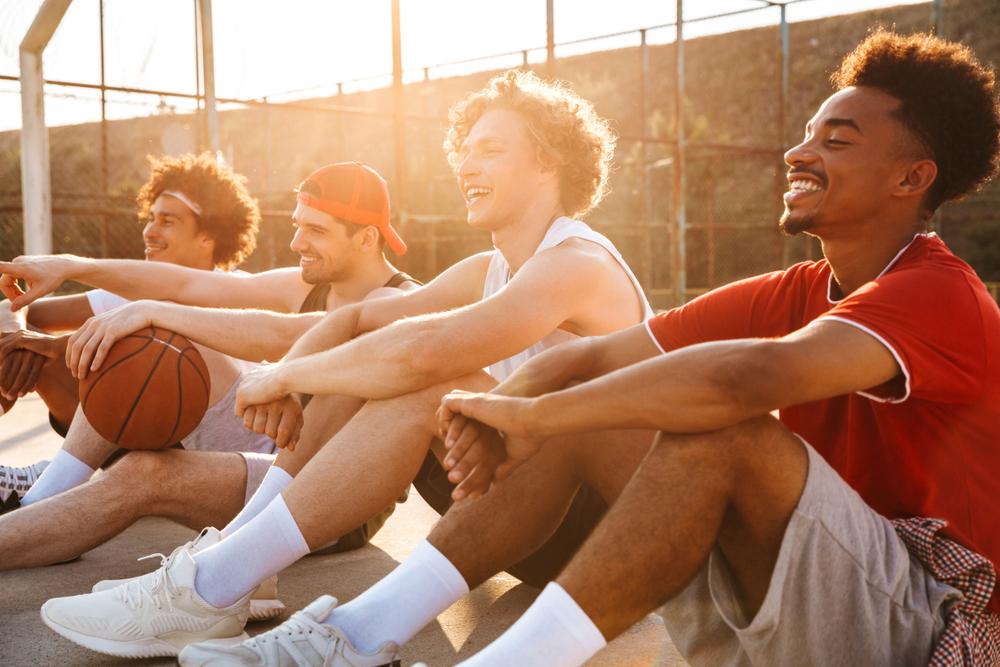 One of the confusing and challenging conversations in education and youth sports centers on whether teaching and coaching should be gender-blind, or whether there are scientifically valid reasons girls and boys should be coached differently.
Sports psychologist and TrueSport Expert, Roberta Kraus, Ph.D., says that when it comes to building cohesive youth sports teams, girls and boys take different paths to success.
Differences in Learning
Both girls and boys should be afforded equal opportunities to participate and succeed in sports. That doesn't mean, however, they should be coached the same way. According to Dr. Kraus, when left to their own devices, boys are more naturally inclined to competition. Competition is the starting point, and to get the upper hand in competition, boys are motivated to improve their skills. As skills are acquired and competition continues, relationships get established and, eventually, these relationships become extremely important and powerful.
Instead of the competition-skills-relationships pathway that predominates with boys, girls more naturally prioritize relationships first. Who is on the team is more important than how competitive the team is. To continue supporting each other, they are then motivated to improve their sport-specific skills. The competitive drive develops last.
What does this mean for parents and coaches? Create opportunities for these predominant pathways to flourish. Successful coaches of male teams incorporate some level of competition into practices to reinforce boys' tendencies to improve skills based on the desire to gain the upper hand. Successful coaches of female teams incorporate social activities into practices to reinforce girls' tendencies to improve skills based on the desire to support each other emotionally.
Boys and girls should be provided with equal opportunities and resources, but to create winning teams, coaches and parents need to leverage their different, hardwired tendencies.
What does this look like in practice? Two simple examples would be:
Boys' Team: A shooting competition to help a boys' basketball team gain skill and develop relationships. For very young teams, this competition component should focus on a generalized skill (running, listening, following directions) rather than a sport-specific skill like shooting baskets or taking shots on goal.
Girls' Team: Dribbling the length of the court in unison helps a girls' basketball team develop relationships, which motivates skill acquisition, which leads to competitive success.
The Trouble with Parents
According to Dr. Kraus, there can sometimes be a disconnect between behaviors parents want to model and encourage outside of sport and the behaviors that lead to success in sport. For instance, a parent of a young boy may feel uneasy encouraging competitive behaviors for fear of emphasizing pressure to perform over having fun without the pressure of competing. "Boys are going to compete anyway," says Dr. Kraus. "Instead of putting up barriers to their natural tendency to compete, it's important for coaches and parents to create competitive opportunities that are inclusive, fun, and positive for everyone involved."
Similarly, some parents of young girls may want to downplay the social component of a girls' team practice and focus on developing the drive to compete. You may see the relationship-building activities during practice as a waste of time because they are not as sport-specific as skill-and-drills. But as Dr. Kraus points out, supporting girls' natural tendency to value relationships before being motivated to gain and become competitive leads to a stronger and more successful team.
Tendencies are not guarantees
While sports psychologists agree boys and girls have differing natural tendencies, they also emphasize there is a lot of individual variation. Some young female athletes will have a stronger competitive drive early on, and some young male athletes will place a higher value on friendships early on and not be as motivated by competition. "There's no right or wrong," says Kraus. "But it's also important to recognize there isn't a one-size-fits all model for coaching boys and girls."