"Superheroes – everyone looks up to them. Why can't you be a superhero in real life?
Take those superhero qualities and try to do something. Do good."
Unlike some Olympians and Paralympians, Tyler Carter's interest in competing at the Paralympics wasn't sparked until he set foot in the stands at the 2010 Vancouver Games to watch his friends represent Team USA.
"I never really put much thought into it, that maybe I would compete at the Paralympics…2010 was my big game changer and when I thought, 'Alright, I'm going to commit to this. I'm going to make this happen and we're going to do whatever it takes to make this possible.'"
Carter, whose teammates call him 'Cap' after his hero Captain America, is a two-time Paralympic alpine skier for Team USA. With the Sochi and PyeongChang Games under his belt, he is currently training to land a spot on the team for the 2022 Paralympics in Beijing, China.
Born without his right fibula, Carter is a right leg below the knee amputee who began participating in sports as a recreational multi-sport youth athlete.
"There were a lot of programs and camps offered in my school. Everyone was supportive of getting out there and trying new things.
In middle school, I played basketball. I danced for many years – 10 years, I believe. I also played tennis throughout high school. I definitely tried to play as many sports as possible and was always trying to be active."
It wasn't until he was about 14 that he got more competitive with his skiing.
"For me, skiing started out kind of funny. I started out doing it because my parents sent me to a ski camp – a week long ski camp. I think they wanted me out of the house…I think that's the real reason why they had me do that. But then I fell in love with skiing.
Once I started racing, I got to go fast and push myself to the limits. That's why I enjoy it so much. It's about the freedom and the atmosphere of getting outside – just you on the hill, no one else. I think there's something special about you being the only one you have to answer to for how things go at the end of the day."
For Carter, sport is also about more than going fast and pushing himself to achieve his best.
"I've been lucky and had a lot of opportunities throughout my life and sports has definitely been a big blessing for me.
My first Paralympics is one of my fondest memories. Probably the fondest memory of my career so far.
Sport unifies the whole world together. Everyone gets cheered for – every country, every athlete. I still get chills thinking about that because that memory is seared into my mind. Whenever I'm having a rough day or training is tough, I look back at that experience and think, 'This is what it's all about.'"
According to Carter, sports also provides every athlete the chance to make the best of every opportunity they've been given, regardless of their situation.
"Everyone has a hand they're dealt. It doesn't matter if you have a physical disability, if you have something going on mentally, if something inside is happening that no one knows about, or you're just having a rough period, everyone's got something going on.
The fact that I'm missing my leg doesn't make my story any bigger or any smaller than the person next to me. It's about how you handle that, what you do with that hand. You can't control the cards you have, but you can control what you do with those cards.
Being able to go out on the snow and experience the freedom that you have and not having it matter if you're missing a leg or if you're missing two legs, whatever's going on, we're all out making turns. That was the big thing for me, realizing that…and of course, going fast is always fun."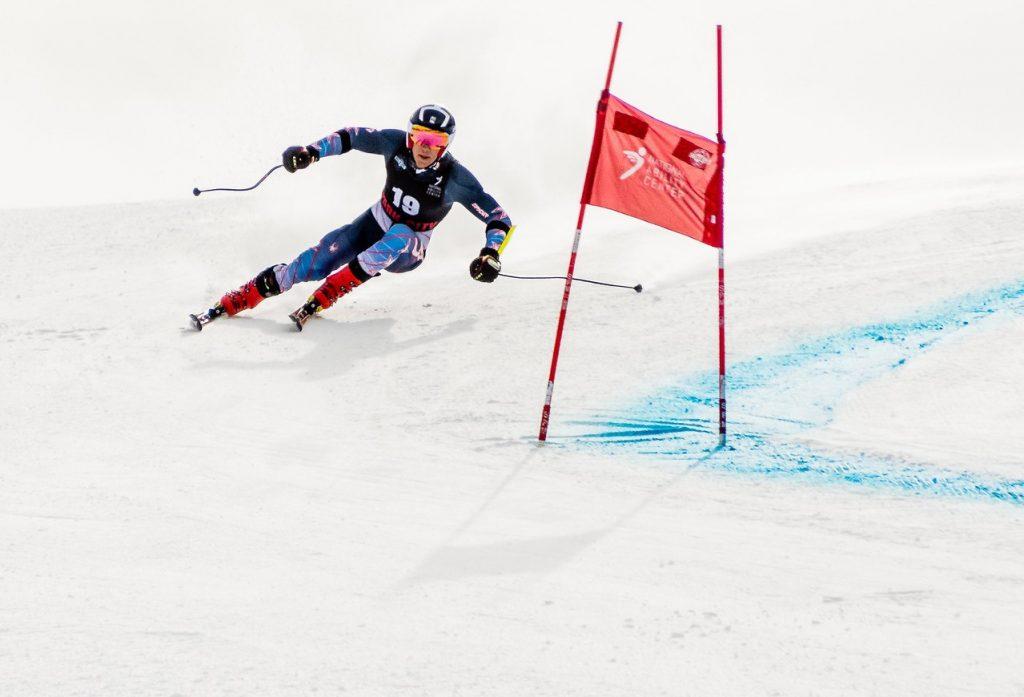 Training to perform at his best, while keeping sport fun, is a top priority for Carter. But when he isn't on the ski hill, Carter plays an active role in giving back to the sport organizations that helped get him to where he is today.
"I spend a lot of my time doing different work with nonprofits and volunteering, basically trying to promote healthy living and having a healthy, active lifestyle. If you can start that with kids, then as they grow up, they'll develop these great values.
They won't make the mistakes that I made when I was younger because I didn't have that role model. It's going to give them an advantage going into any sport or activity they choose in life."
Mentoring young athletes also gives Carter a purpose beyond racing down the hill at 65 miles per hour.
"That's something I love to do. That's very much my passion. As much as I love skiing, I think I might love this a little bit more.
I realize I can't compete forever. At some point, I'm going to have to retire and hang up my skis. What I want to do is be able to help create positive experiences for others. I want to be able to help others achieve that or experience that kind of impactful moment in their life."
_____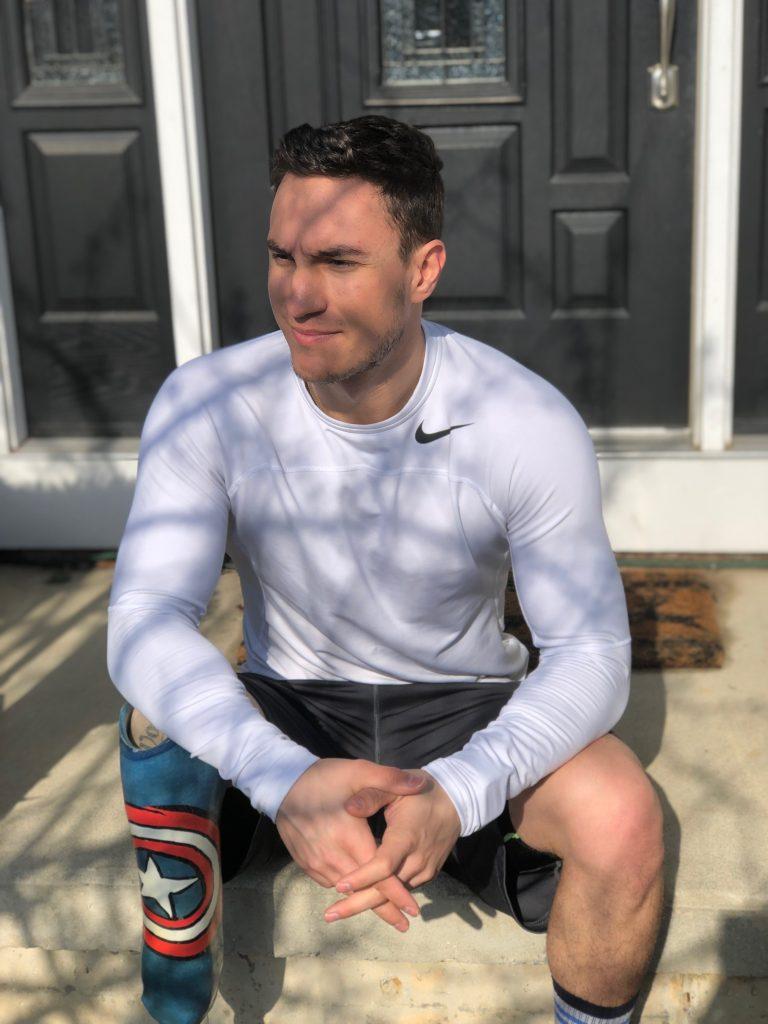 At the end of the day, Carter's life philosophy is simple: Never give up and have fun.
"If you can keep trying, keep grinding, and keep working to get to that next level, that's huge. You'll have an advantage over everyone else that doesn't want to do that.
Even more importantly, have fun with it. If you're not enjoying what you're doing, why do it at all?
That's one of my biggest personal rules, is that if I'm not having fun with the sport, then I need to change something because that's not okay. So, never give up and have fun.
It's just trying to go out and be as positive as you can. Go out and try to make the day worth something. Go out and do good.
If I do that, then I can look at the end of the day and even if it was the worst day possible, if I made someone smile, it's like, 'Alright, all is good in the world.'"