Not all elite athletes are born knowing that they'll excel in a sport. That was certainly the case for Erin Popovich, although you would never guess it given that she has become one of the most successful Paralympic swimmers to date.
Popovich has earned a total of 19 medals – 14 gold and five silver from her performances in three Paralympic Games – an impressive feat from an athlete who was once terrified of the pool.
In the following interview with TrueSport, Popovich shares how the world of competitive sports taught her how to overcome her fears, prioritize hard work to reach her goals, and most importantly, how to get back into the game after a setback.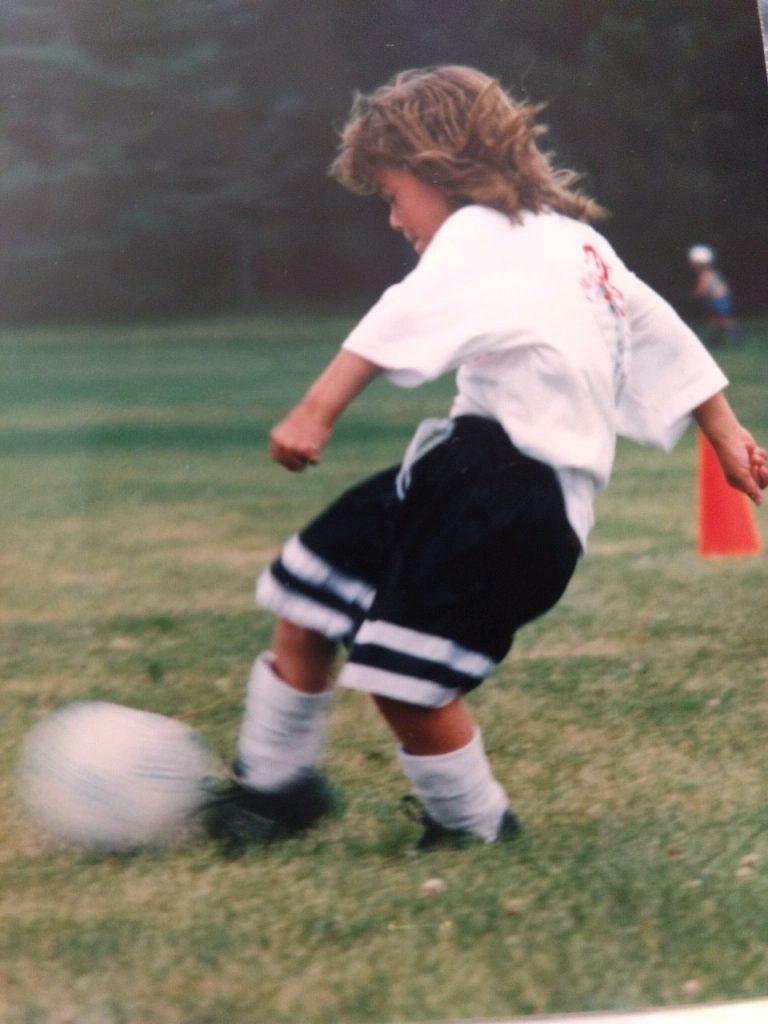 Question: How did you find swimming?
Erin: I have always been interested in sport. I love competition, so anything competitive always drew me in…from an early age competing in elementary school-based programs, to my family being very involved in soccer. We became the traveling soccer family. Once I found swimming, it just seemed like I found my niche.
Question: Do you remember your first memory of being in the pool? What it was that drew you to swimming specifically?
Erin: My first memories of being in the pool were often of terror and fear. I doggy-paddled and was afraid of the deep end. I was deathly afraid of water as a kid. I would cling onto the wall, and they'd be prying me off. It was bad.
But it sparked my interest, and I always wanted to learn how to swim.
Once the kids started growing leaps and bounds when they hit puberty in soccer, I knew that I needed a different sport that would really feed to my need. I found swimming.
We had one team in Butte, Montana, the Butte Tarpon Swim Team. The coach asked, "Can you swim?" I said, "Sure."
I dove in and doggy-paddled the whole way down and the rest is history.
Question: As you developed as an athlete, did you ever doubt your ability to succeed in sport, or question why you should continue doing it?
Erin: I think as an athlete, you always face doubts about whether you should continue to swim, or whether you should continue with your career. Some of that is life decisions outside of your sport. Other times, it's just where you are within the sport.
There were times that were tough, whether it was coming back from injury, or surgeries, or those obstacles that made me think, "Is this really what I want to continue doing?"
But then when you see the reward, and you see what you're able to accomplish with hard work and determination, there's no better feeling than standing on top of the podium at the Paralympic Games. Once you get there, it really makes everything worth it.
Question: Can you share more about your injuries and the obstacles you've had to overcome during your athletic career?
Erin: I was very fortunate in my career to only have had a few minor sport related injuries like shoulder tendinitis. More of my surgeries were from Achondroplasia, the most common form of dwarfism, which is what I have.
Some of those surgeries were just chronic issues from my growth. I had my legs straightened in 2001, because they were, not severely bowed, but drastically bowed. All my weight was resting on the inside of my knee, so over time, it started to deteriorate my knee. When I finally stopped growing, the doctors determined that it would be a good time to realign my legs, so the actual joints lined up correctly, and then I could prolong my athletic career.
At that time, it was really becoming limiting in what I could do at practice and what I could do competition-wise just because of the pain. I had ankle surgery, just to repair a growth plate. More surgeries on my knees to make sure that everything was working correctly following the leg straightening. These major surgeries improved the quality of my life, so they were worth it.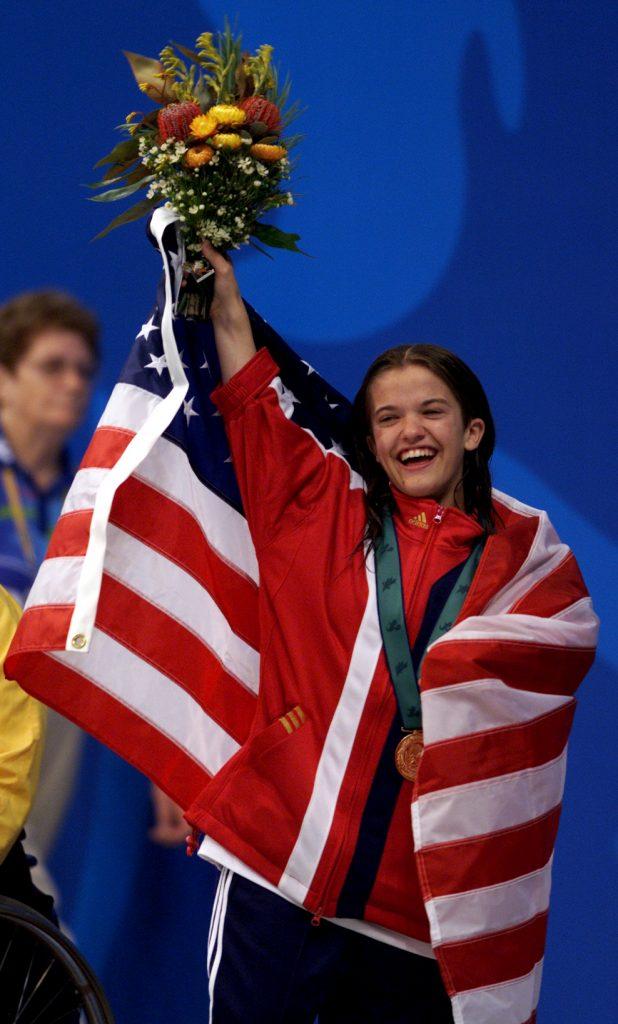 Question: Before those surgeries, did it feel like it was worth it to keep competing – to continue to grow in your sport and push passed your perceived limitations?
Erin: For me, competition is always what drives me.
I'll make a competition out of anything. Whether it's who can get to work first, or who can climb a flight of stairs, even though I know I'm going to lose every time. Knowing that I always wanted to get to the next competition and to the next level – that next pinnacle of sport, was really what continued to drive me, whether it was a good time or not.
Question: What does having a competition like the Paralympics mean to you?
Erin: The Paralympic Games are the pinnacle of sport for every athlete with an impairment. There's no greater honor than representing your country, your teammates, coaches, and family on the world stage of sports.
Having the opportunity to qualify for an event like that, and then actually qualifying, it's just something that will stick with me forever. Standing on top of the medal stand, hearing our national anthem being played in a foreign country is probably one of the most … It gives me the chills every time I think about it.
Question: Can you describe the moment or memory that stands out to you from your first Paralympics?
Erin: My first experience competing at the Paralympics was at the Sydney Games in 2000. I had just started swimming two years prior to that and really had no idea about the magnitude of the Paralympics.
I think I was 15 years old at the time…I was just excited to be in a foreign country.
I'll never forget walking into the opening ceremonies. We had 110,000 people in the stands cheering. And when they called out United States of America, the crowd just went wild. I mean 110,000 people… that's nearly three times bigger than my hometown.
It was exciting – the lights, the energy, the everything. It was just so spectacular. As you approach the opening, it gets louder, and louder, and louder, and it's just an energy I can't even describe.
And that was the only opening ceremony that I've gotten to go to due to the race schedule.
Question: What are the greatest lessons you've learned from your athletic career?
Erin: The greatest lessons I've learned throughout my athletic career is that nothing comes easy. Everything takes hard work. It takes a lot of work, and it takes long-term goals of what you want to accomplish.
I had to work every day on what I could learn, what I could change, what I could modify, what I was doing right, and what I wasn't doing right to become a better athlete.
There are so many opportunities out there for you to continue to learn and educate yourself on your sport to become a better athlete. Those things also all play into life after sport.
It's up to you to decide how far you want to take it, what you want to do, what you want to achieve, and really push yourself, whether it's in work, family, school, you name it. It's up to you to keep yourself going.
Question: What advice would you give to a young athlete who wants to test their abilities in sport but is lacking the confidence?
Erin: I think the biggest thing for young athletes to understand is that it's okay to fail, as long as you learn from that failure.
I would love to say that everything came naturally, but it didn't. There's a lot of trial and error. But it's okay. Talk with others. Figure out game plans and just try new things. If it works, it works. If it doesn't, then figure out why it didn't work and what you need to do to improve.