Youth sports provide young athletes the opportunity to learn lessons that shape their character for the rest of their lives. It's a unique testing ground that strengthens an individual's sense of self and helps cement their values in and outside of a sport setting.
Former USA Volleyball National Team member and TrueSport Ambassador Candace Vering is the product of a positive sport environment. From the youth level through her time on Team USA, her experience taught her how to focus and remain tenacious when it came to setting and achieving her goals.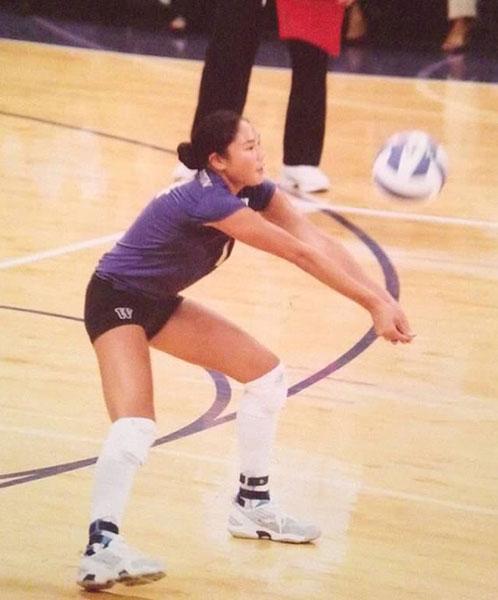 "Early on, my parents were so encouraging, and I was lucky they always supported me. They were always telling me they were proud of me no matter if I won or lost a match, and they never put any extra pressure on me to win a game or to even play.
They were the ones who first taught me that I had a choice with how I was going to react to any situation. They were a huge influence on the attitude that I had and the type of teammate that I became, because I learned that trying your best, having a good attitude, and having fun were the most important things. That never changed, even as I went from high school to college to Team USA…they were always telling me to remain positive."
Vering grew up on both the volleyball and tennis courts as her parents were active recreational athletes. She joined her first volleyball team in the third grade, giving her a first taste of teamwork. It was that comradery on the court that drew Vering to pursue volleyball in high school and college. But the transition from high school to collegiate-level sport wasn't easy.
"Going from playing in high school to playing in college was a really challenging time for me. I remember feeling really overwhelmed at first because there was so much that I had to learn. The speed of the game was a lot faster. I had to learn completely new passing movements and new defense systems right away. I was also expected to get stronger physically in order to last in those five set matches. And, that was just the first couple of weeks in college!"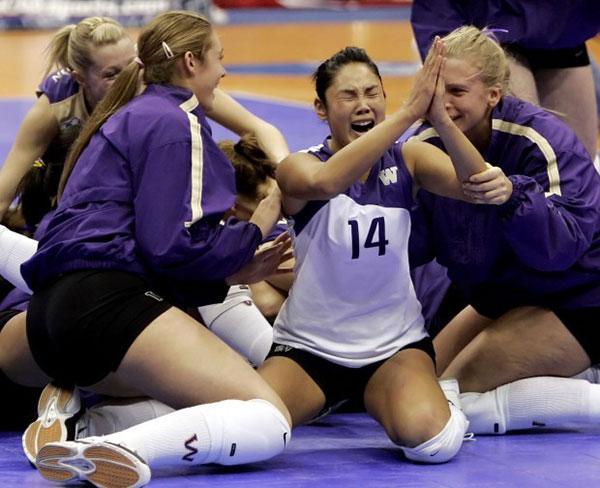 The challenge of being thrown into a completely new environment at the University of Washington didn't only effect Vering's physical conditioning, it also took a toll on her mental game and the confidence she had on the court.
"I remember doubting whether I could even keep up and play at the college level. But I'd always had a positive attitude and I was going to work hard no matter what. I focused on the goals that my coaches gave me and took it one day at a time. By doing that, I started to rebuild my confidence on the court, and I ended up having a really fun time in college and having a great college career."
Vering's hard work and consistent performances in college soon earned her a spot on Team USA…an experience that once again pushed her to become a better player, teammate, and leader.
"Playing on the national team was an incredible opportunity. I was really excited to not only be in the gym with the best of the best, but I got to learn from all these new teammates and new coaches.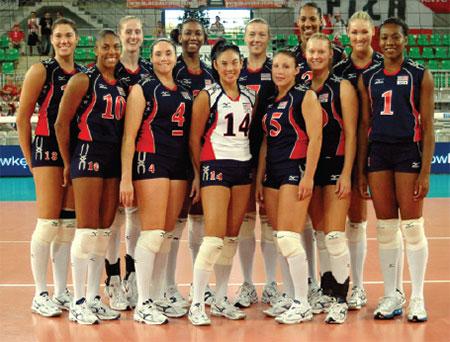 All of them were great leaders on their college teams – there were a lot of vocal leaders, but there were also the leaders, like me, who like to lead by example. But all of us had the same passion, we all wanted to get better, so by focusing on how to be good teammates to each other, we were all able to mesh together and find different ways to lead on the court."
The singular focus and tenacity that Vering honed during her time in college helped her work through the pressure when it mattered most.
"In college, I learned not to look sideways, which meant not to compare myself to the other liberos or to the other players. I just needed to stay in my lane and focus on the goals that they [my coaches] had put in front of me.
If I could take it one day at a time and try to improve just a little bit each day, I would definitely make progress. That advice helped me persevere even through the times when I felt like I wasn't performing that well."
Even as an elite athlete, it's impossible to perform at your best all the time, but the beauty of sport is that it makes athletes stronger – physically and mentally, on the court and off, and in the short-term and long-term.
"Sport has always taught me the importance of preparation in order to bring my best game to the court. If I really did my best to prepare – mentally, emotionally, and physically, and I gave my best effort every time I stepped onto that court, then I could leave a match having no regrets.
Through sports, I've also learned that mental toughness, focus, tenacity – all of those are so important in every single other area of your life.
You're going to struggle at work, you're going to struggle in school, and it's going to be up to you to choose how you're going to push through those situations and what attitude you're going to choose to have when it comes to being in a tough situation."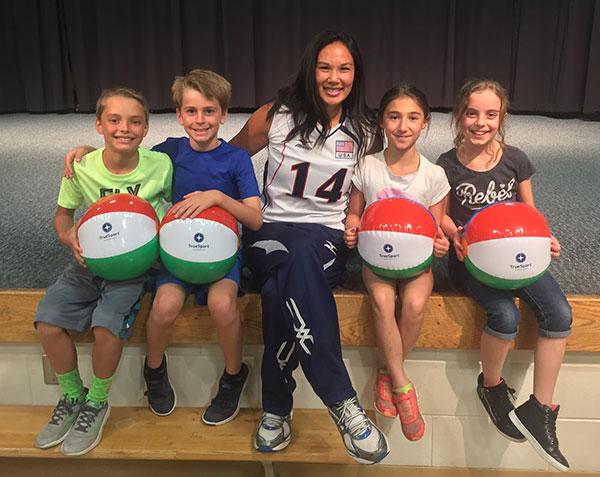 As Vering's role has transitioned from athlete to parent of a young athlete, her perspective on sport remains the same.
"I'd remind young athletes that sports will always have its ups and downs, and it's the athletes that push through those tough times, those are the kids that are going to make the most improvement, make the most progress, and end up reaching their goals.
I would also encourage kids to realize that setbacks are just another time to learn and grow. And, if they can see failure as an opportunity to learn, then they can stay positive and keep pushing through every single tough time that comes their way."