By: Tim Baghurst, Ph.D., Assistant Professor of Health and Human Performance, Oklahoma State University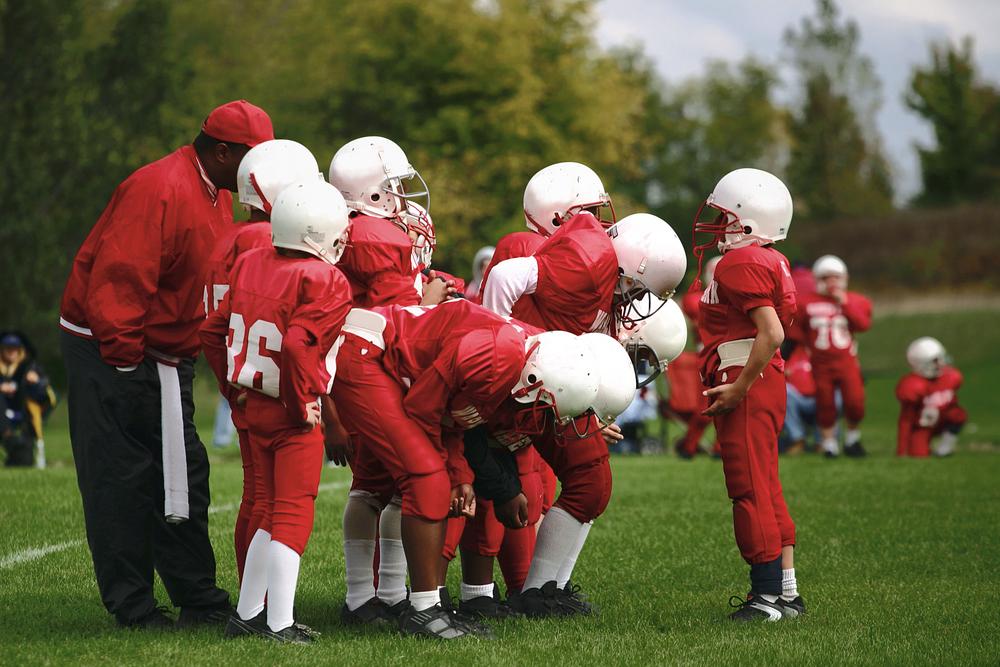 When speaking to athletes and also to my own students, I often hear something similar to: "I once had a coach who made us run laps, even though it was obvious that he couldn't do what we were asked to."
While some parents or athletes may not be concerned about the physical fitness of the coach, I am. Being a strong role model as a coach goes beyond just "character building" and is essential to having your athletes see you as a strong leader.
What Being a
Good Coaching Role Model Means
When you think about the qualities of a good coach, several words may come to mind, such as honest, entertaining, organized, and having strong leadership skills. These attributes, along with many others, combine to make up an individual's character.
The term "role model" may also be used to describe a quality coach. For example, players may talk about their coach being more than just a coach and serving as a teacher, leader, or mentor in life because they practice what they preach.
In a recent article, Slippery Rock University's Randall Nichols and his colleagues explained that coaching involves more than just the sport at hand, and that teaching health and fitness is also the responsibility of the coach. Given the obesity issue in the United States and beyond, this is vital. More than most other individuals in a child's life, coaches have a great opportunity to educate their athletes about proper health and nutrition.
However, there was one problem with this article: the authors forgot to mention the importance of the coach serving as a living example of these things. Living a healthy and fit life is crucial if the coach is to be trusted by their players. While serving as a role model should be a characteristic of a coach, being a role model includes demonstrating positive physical attributes, too.
Why Coaches Need To Model Great Health and Fitness
This isn't an easy topic to discuss, especially if a coach's health and fitness are things that could stand to be improved. Proper role modeling in these areas by a coach is not only important for the coach's well-being, but also for several other reasons:
It's an expected standard for a coach. The National Association for Sport and Physical Education's

Coaches Code of Conduct

stipulates that coaches must, "Accept the reality that they serve as role models," and, "their actions must live up to their words."

Advice from unfit coaches is less likely to be trusted. Simply put, if an unfit coach provides an athlete with information, particularly concerning health and fitness, the athlete is less likely to believe the unfit coach than a healthy one. (Melville & Maddalozzo, 1988).
Athletes are more likely to have better fitness scores if their coach is fit. In a study of physical educators, it was found that students scored higher on fitness tests when their teachers were perceived as fit (Dean, Adams II, & Comeau, 2005).
Since coaches are role models, they should be able to talk about ways to be healthy and to relate to the experience personally. Unfortunately, this is not always the case. A recent study by the University of South Alabama's Shelly Holden found that high school coaches are no more knowledgeable about nutrition than their students.
Simple Ways to Model Health and Fitness for Your Athletes
Modeling health and fitness offers many benefits to your athletes, and there are simple things coaches can do to reap these benefits even if they are not as "fit" as possible.
Athletes first and foremost want to see that their coach is willing to make the effort. As a coach, if you ask your players to do something physically difficult, being willing to make the attempt yourself even if you cannot complete the activity or perform it as well as your athletes is invaluable to gaining their respect.
I once participated in a lengthy obstacle/adventure race with some of my students. Although I was not the fittest member of our group, my students appreciated my willingness to join in.
Also consider sharing your own health and fitness challenges. More so than hearing former "stories of greatness," athletes want to see consistent commitment and effort.
Several years ago, I had a colleague who would tell students of her former athletic prowess, but they simply did not believe her because she is now obese and makes no attempt to exercise. While we may have all once been "great" in our own time, athletes are more connected with and responsive to the effort we make now.
What Can You Do to
Be
a
Fit Role Model
and
Leader?
Coaches have a tremendous impact on their athletes, and it's important to recognize that being a strong role model includes living a healthy lifestyle. In addition, a coach's health and fitness level can impact athlete performance.
Ask yourself, what can you do to visibly make efforts to lead a physically healthy lifestyle? How can your example set a positive standard for your athletes to emulate? And finally, how can you join your athletes in their quest for peak performance?
—
Tim Baghurst, Ph.D. is an Assistant Professor of Health and Human Performance at Oklahoma State University. His research includes modeling fitness/health in physical education and coaching; fitness and skills testing in PETE programs; male body image; and coaching and ethics.
Learn more about Tim at timbaghurst.com.
References
Baghurst, T. (2012). Coaches as role models of fitness: A response to 'Coaches as fitness role models' by Randall Nichols, Traci Zillifro, Ronald Nichols, and Ethan Hull. Strategies, 8(25), 36.
Baghurst, T., & Bryant, L. (2012). Do as I say not as I do: Improving the image of our profession. Strategies, 25(4), 11-13.
Dean, M. B., Adams, T. M., & Comeau, M. J. (2005). The effect of a female physical educator's physical appearance on physical fitness knowledge and attitudes of junior high students. Physical Educator, 62, 14-25.
Melville, D. S., & Maddalozzo, J. G. (1988). The effects of a physical educator's appearance on body fatness on communicating exercise concepts to high school students. Journal of Teaching in Physical Education, 7, 343-352.
National Association for Sport and Physical Education. (2009a).  A Coach's Code of Conduct. 1-4. Retrieved from http://www.aahperd.org/naspe/standards/upload/A-Coach-s-Code-of-Conduct-2009.pdf