While the concerns around athlete mental health and wellbeing continue to garner national attention, the youth sport landscape lacks clear direction for coaches, parents/guardians, and athletes as to how to respond to those challenges. Use the resources below to explore mental wellness through the lens of youth sport as discussed at the TrueSport Talks Symposiums.
Trigger Warning: The following resources discuss mental wellness, mental health, and mental health challenges. Some people may find this content triggering and some content may not be suitable for all ages.
Use the buttons below to jump to the various sections of this mental wellness resource page. 
TRUESPORT TALKS: RECORDED SESSIONS
2022 Symposium - Mental Wellness and the Student-Athlete
Session 1: Training from the Neck Up- Student-Athletes and Mental Wellness, featuring Dr. Candice Williams.
Session 2: Competing Well- Athletes and Mental Wellness featuring Charley Nordin, Cailin Bracken, and Geoff Kelly.
Session 3: The Invisible Opponent- Contending for Student-Athlete Wellbeing with Dr. Kevin Chapman, Dr. Erin Haugen, Melissa Streno, Psyd, and Charron Sumler.
Session 4: Systems of Support | UNCUT: Healthy Sport Environment by Design with Dr. Amanda Stanec, Michael Kreuger, Ed.S, CMAA, Dr. Bhrett McCabe, Lt. Col. Steven Pipes, USAFA Ret., Allison Schmitt, OLY
Session 5: Sports as a Solution- Practical Guidelines that Drive Meaningful Change with Jess Kirby, PhD, Dr. Kevin Chapman and Dr. Deborah Gilboa.
*Please note, the first five minutes are missing from this recording. We apologize for the inconvenience.
2021 Symposium - Mental Wellness and the Young Athlete: The Path Forward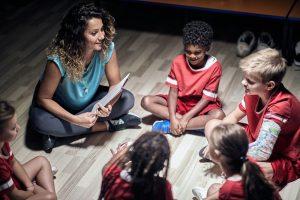 You may know that it's important to help an athlete bounce back from injury feeling stronger and healthier than ever, but when was the last
Read More »
Humanizing Sport: Best Practices Guide to Support Student-Athlete Mental Wellness and Resilience for Anyone with an Athlete in their Life
The purpose of this report is to highlight current challenges in sport that hinder student-athlete mental wellness, and to provide human-centered, values-based opportunities for growth and improvement for all stakeholders across sport. These recommendations are evidence-based and prioritize the development of mental wellness and resilience in student-athletes across ages and competition levels, in public and private, and community and school-based sports. Challenges and opportunities are outlined according to levels of influence present in sport culture today.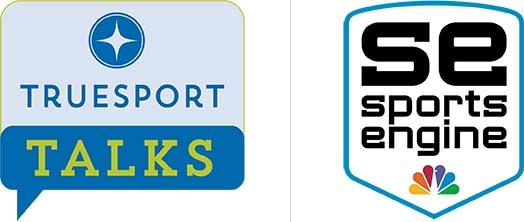 Content is inspired by the 2021 TrueSport Talks: Mental Wellness & the Young Athlete: The Path Forward, with media support from Sports Engine.