Many kids love carbonated soft drinks, but parents of young athletes often wonder how carbonated drinks affect their kids' health and performance. So, before your child cracks open their next La Croix, let's take a look at what's inside.
Sparkling Water vs. Soda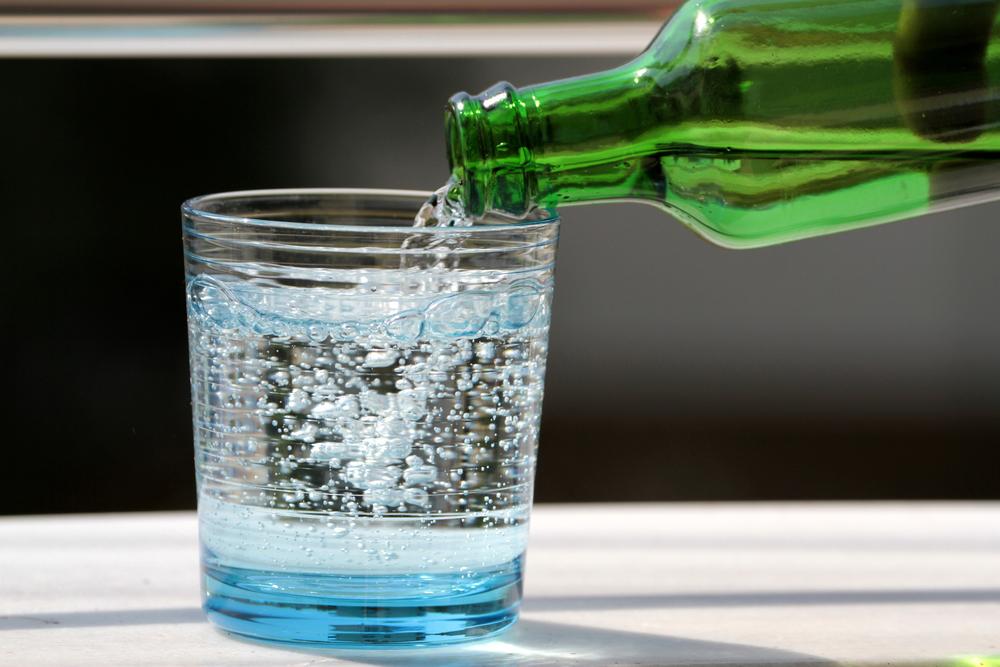 The most important distinction to make is between sparkling water and sugary soda. Sparkling water, like La Croix and others, is just carbonated water with flavor added. Sodas, like Coca-Cola, Pepsi, and tonic water, contain carbonated water, but are packed with added sugar.
Registered dietitians warn that sugary soft drinks contribute to excessive consumption of sugar and total calories while delivering virtually no beneficial nutrients. Dentists warn that sugary soft drinks can contribute to tooth decay and the development of cavities. For all kids, whether they're athletes or not, sparkling water is a better choice for a carbonated beverage than a sugary soda.
Carbonated Drinks and Hydration
Does handing your kid a cold sparkling water after a hot practice or game help them hydrate or contribute to dehydration? It depends.
The water in sparkling water hydrates an athlete just as well as still water, assuming an athlete consumes the same amount. However, as anyone who has tried to drink a large volume of fizzy water knows, the carbonation slows you down, fills your stomach with gas, and probably makes you burp.
It's easier to consume a lot of fluid quickly when it's still water, which is why commercial sports drinks are not carbonated and why sparkling water probably isn't the best choice for the sidelines or immediately after a hard game.
It is important for young athletes to consume fluids throughout the day so they start practices and games well hydrated and can perform at their best. Many young athletes unknowingly struggle to stay optimally hydrated, especially student-athletes who may have morning and afternoon practices.
If drinking non-sweetened (with sugar or artificial sweetener), flavored sparkling water encourages them to consume more water across the span of the day, that's a step in the right direction.
The Downsides of Giving Your Kids Sparkling Water
For kids and adolescents, the most significant risk associated with the consumption of sparkling water is that it may displace more nutrient-dense drinks, primarily drinks that contain calcium (milk) or are rich in vitamins and fortified with calcium (orange juice). For young athletes, another downside to sparkling water can be bloating or feeling uncomfortably full during exercise, which is why still water is recommended before and during practices and games.
Sparkling Water Myths
While sparkling water doesn't give a child or young athlete an advantage, some of the big reasons parents question the safety of sparkling water come back to a few persistent myths.
Myth: Sparkling water will rot your teeth
Sparkling water is made by dissolving carbon dioxide in water, which forms carbonic acid. Given the amount of CO2 used to create carbonated drinks, the resulting carbonic acid is a very weak acid. Nevertheless, sparkling water is more acidic than tap water, which leads to questions about whether sparkling water contributes to tooth decay. According to the American Dental Association, the answer is no, provided there is no added citric acid from flavorings. They stress, however, that sugary carbonated beverages do contribute to tooth decay.
Myth: Sparkling water weakens bones
According to Harvard Women's Health Watch, this myth likely originated from studies that showed that for young women, consuming cola, and specifically cola, resulted in lower bone mineral density in the hip. Further research eliminated carbonation and phosphorous (found in some sugary sodas, but not all) as causes, and centered on the caffeine in the cola and reduced intake of calcium-rich beverages as the most likely causes.
Takeaway
When it comes to water, tap water or any still water is the top choice from doctors, dietitians, and dentists. The next best is sparkling water. Club soda or seltzer water typically contains no added sugar, but it does have sodium and can have other added ingredients, so it slots in after sparkling water.
Nutrient- and vitamin-rich drinks, like milk and fruit/vegetable juice, can play important roles in childhood and adolescent nutrition. And, all of the above are preferred over sugary, carbonated beverages, including sodas and tonic water.