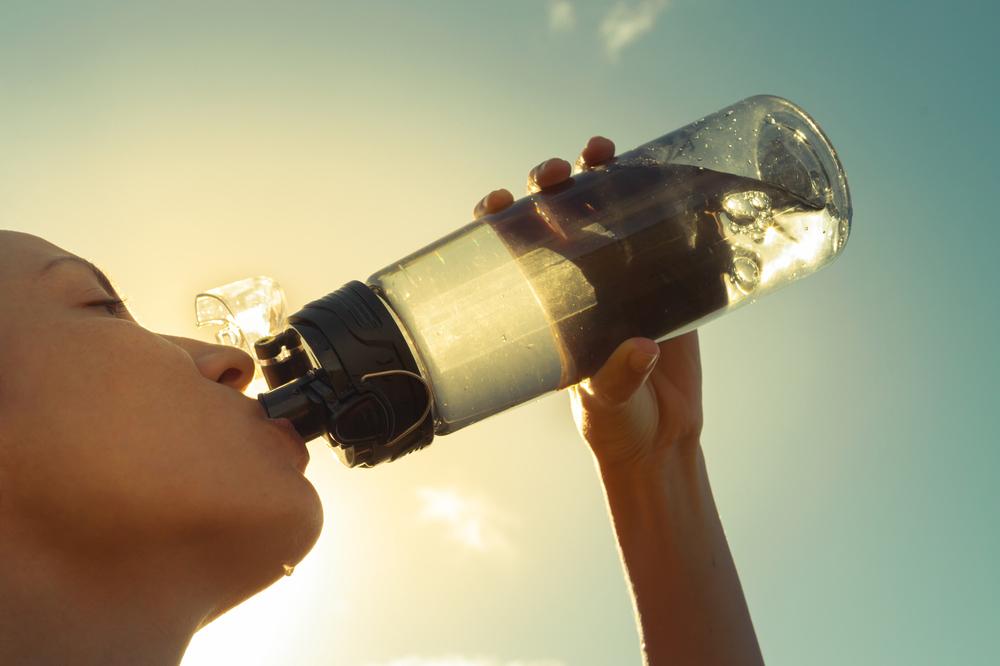 Hydration can be a confusing topic for youth sports parents and coaches.
"How much water should my athletes be drinking?", "When is it most important to hydrate?", and "Do they need to be drinking anything more than 'just' water?" are all common questions that seemingly everyone has a different answer for.
Below is a list of our expert's answers to the most frequently asked questions about hydration for youth athletes. Have a question not listed here? Email truesport@truesport.org and we may feature your question in a future post.  
How much water should athletes drink before and during exercise?
Youth athletes should drink at least 10-16 ounces of water about 15-30 minutes before their game or practice.
During exercise, about 4-8 ounces of fluid should be taken in at least every 20 minutes, especially in hot environments.
What about 'fluid replacement' or sports drinks?
Most youth athletes are not training or competing at an intensity that warrants drinking anything other than water. But for those extra-intense times, a sports drink containing carbohydrates may be a helpful source of energy.
A drink that has a 6-8% carbohydrate concentration (most sports drinks) and is free of sweeteners like high fructose corn syrup can be extremely helpful in maintaining fluid balance and supplying the muscles with fuel. It should also contain a small amount of sodium and electrolytes, which are beneficial for absorbing liquids quickly and replacing what is lost in sweat.
But if your athlete has never had a sports drink, don't drink one for the first time on competition day. Instead, have them try different fluids and amounts during practices until they discover what works best for them.
That said, there is nothing wrong with skipping the fancy drinks and sticking with water before and during exercise and then chocolate milk (the perfect post-workout beverage) after.  
Are sports drinks and energy drinks the same thing?
In short, no.
The general public is often confused by the differences between energy drinks and sports drinks. However, neither of these are official product categories, and the Food and Drug Administration (FDA) currently does not recognize a difference between the two.
Energy drinks and sports drinks are merely marketing terms that beverage companies have created to target consumers. The exact same drink could technically be marketed as a food (with a nutrition facts label including beverages) or as a supplement (with a supplement facts label, which can also be liquids).
Typically, energy drinks refer to drinks such as Red Bull and Monster that contain large amounts of caffeine and sugar. Sports drinks like Gatorade, while containing sugar, do not typically contain any caffeine.
What happens when a youth athlete (or anyone) becomes dehydrated?
When an athlete exercises, fluid is lost through the skin by sweating and through the lungs while breathing. If this fluid is not replaced regularly during practice or competition, it can lead to dehydration.
A dehydrated athlete has a decreased volume of blood circulating through the body, and consequently:
The amount of blood pumped with each heartbeat decreases

Exercising muscles do not receive enough oxygen

Exhaustion sets in and the athlete's performance suffers

By-products of exercise are not flushed out of the body as regularly as they should be
Research has shown that losing as little as 2% of total body weight can negatively affect athletic performance. For example, if a 150-pound athlete loses three pounds during a workout or competition, their ability to perform their best is reduced. Proper fluid replenishment is key to preventing dehydration and reducing the risk of heat-related injury.
What's a good way for athletes to monitor their hydration?
Often, athletes do not realize they are losing bodily fluids or that their performance is being negatively impacted by dehydration. Athletes who are unsure of how much fluid to drink can monitor their hydration by:
Weighing themselves before and after exercising. For every pound lost, drink three cups of fluid in order to rehydrate the body.
Checking urine color. Urine that is dark gold in color indicates dehydration. Urine similar in color to pale lemonade or weak tea is a sign of a hydrated athlete.
Is it true that you shouldn't wait until you are thirsty to drink?
Athletes often wait to drink until they are thirsty. However, thirst is not an accurate indicator of a need for fluids, and athletes who wait to hydrate until thirsty are already dehydrated.
Most individuals do not become thirsty until more than 2% of body weight is lost. By this time, performance may have already begun to decline.
—
Sources
American College of Sports Medicine
Sports, Cardiovascular, and Wellness Nutrition, a dietetic practice group of the Academy of Nutrition and Dietetics
U.S. Food and Drug Administration
Weight-control Information Network[/vc_column_text][/vc_column][/vc_row]