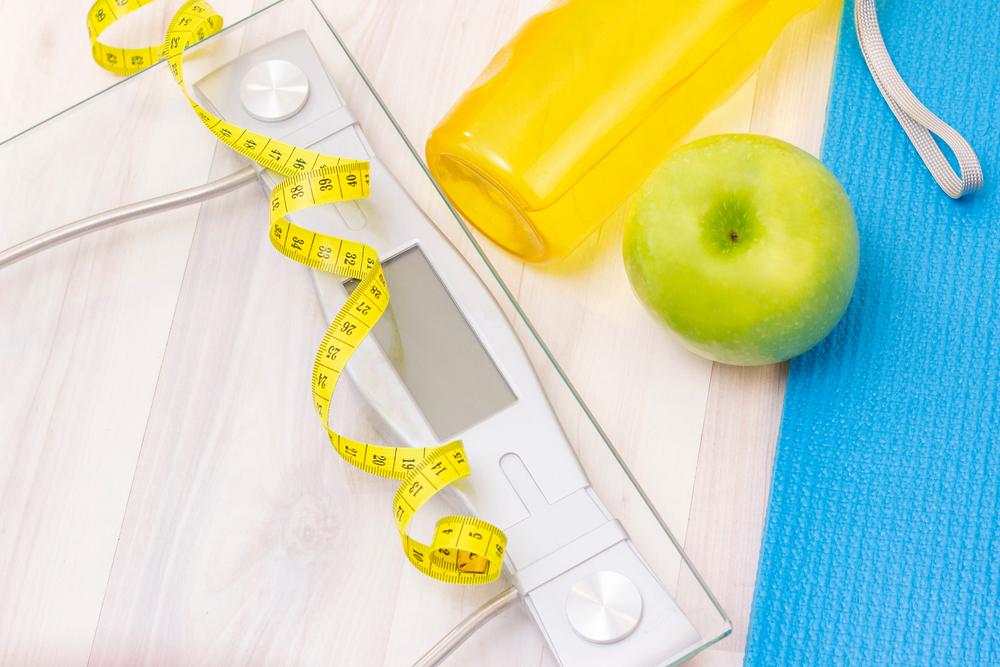 There are many reasons an adolescent might want to lose weight.
Unfortunately, many of them come from a place of stigma or peer pressure rather than a genuine desire to improve one's health for the sake of doing so.
Some adolescents may feel self-conscious about their bodies when changing in the locker room. Others may want to fulfill some idealized standard of beauty, or have a body like their favorite athlete. But for the majority, wanting to lose weight comes from a stigma they have felt either directly (in the form of being teased by their peers) or indirectly (such as through media).
The effects of this are well-documented:
This harassment does not just come from kids' classmates and teammates. According to pediatrician Stephen J. Pont, "Peers are not the only sources of weight stigma. Research documents [note] stigma by parents and other family members, teachers, health care professionals, and society at large, including the popular media."
Because harsh words are often a factor in a child's desire to lose weight, it is important for parents, teachers, and coaches to tread carefully when discussing weight loss with a young athlete.
First, Ask Why?
Kids are smarter and more perceptive than they sometimes get credit for. When discussing weight loss with your child or teenager try not to issue automatic reassurance when they express self-doubt.
"Statements like, 'You're beautiful just the way you are,' and 'Everyone's different' may feel fake to kids," says school psychologist Sanam Hafeez. "Even if you believe it, it isn't specific to their situation."
Instead, dig a little deeper into your child's motivation for wanting to lose weight by asking questions instead of deflecting their concerns. Follow their lead on how much they want to talk about it, and don't expect any sort of watershed moment where a two-hour conversation completely changes their self-image. Your positive influence is more likely to have a gradual effect over the course of many small conversations, provided you make efforts to prevent the topic from becoming uncomfortable for your child to discuss. From these conversations you'll likely be able to tease out the factors driving their desire for change.
Your Words Matter
No matter the reason for wanting to lose weight, weight loss is a sensitive topic for people of any age. Certain words carry undertones of shame, even if they are said with good intentions.
This is why the American Academy of Pediatrics and the Obesity Society released a statement in 2017 advising parents, coaches, and medical professionals to avoid using words like 'obese,' 'fat,' and 'weight problem' when discussing weight loss with children. Instead, their research shows more neutral terms like 'weight' and 'body mass index' are more motivating for weight loss. Gender divisions showed girls preferred to hear their weight described as 'curvy' while boys favored 'overweight' and 'heavy.'
Any discussions about desired change should be kept in as positive a tone as possible. Even though the desire to lose weight may stem from wanting to be accepted by peers, your child also desires approval from you as well. If their desire for a change is coming from a healthy place and they have taken healthy steps toward overall wellness, celebrate those victories with them. As you can probably expecct, it is not advised for you to agree with the critique their peers are throwing at them.
Nourishment Over Numbers
Sometimes kids get it in their head that they are carrying extra weight due to a Body Mass Index analysis often taken in grade school gym or health classes. BMI is a simple measurement that tries to estimate how much body fat a person has based on their weight and height. Based on a simple calculation, it places individuals in neat little categories ranging from underweight to normal weight to overweight to obese.
However, BMI has many limitations and exceptions. According to BMI, some of the world's fittest and strongest athletes are considered obese because the formula cannot differentiate between weight from muscle versus weight from fat. It also does not take into account waist size (a much more accurate predictor of obesity), or the relative proportions of bone, muscle, and fat.. Despite its pervasive use, many mathematicians and statisticians have come out to say the formula is bogus.
Similarly, kids (and adults) often get caught up in weighing themselves on a scale, but obsessively tracking weight in pursuit of some arbitrary number isn't a good idea.
As professor of family medicine Yoni Freedman, MD says, "Scales don't measure anything other than weight. They don't measure the presence or absence of health; they don't measure whether a child is being fed a nutritious diet; they don't measure whether a child is regularly active; and they don't measure self-esteem. But they sure can take away self-esteem, can't they?"
It might seem counterintuitive to not celebrate a lower number on the scale with a child making the effort to lose extra weight, even if they are going about it in a healthy way. However, because scale weight changes with fat loss, muscle growth, and hydration status, it is likely to fluctuate on a daily, weekly, or even monthly basis. For children who are growing, and young athletes who are training, tracking scale weight can be deceiving. Weight may increase despite a decrease in fat mass because the young athlete is growing taller and developing more muscle mass.
What should be stressed instead of the numbers on a scale is how an athlete feels and performs, both at their sport and in everyday life. A focus on praising the process of getting healthy (such as choosing healthy snacks or regularly participating in a physical activity they enjoy) will garner a much more positive response than questions or comments about weight or clothing size.
Being A Healthy Role Model
Some of the most powerful communication you have with your child about weight loss doesn't involve workds at all. Often, the ways you manage your own health, diet, and activity level are the most powerful influences you can have on your child's behaviors around health, nutrition, weight management.
This doesn't mean you have to be in peak physical condition or drag your child to the gym to do your routine with you. Show them that exercising doesn't have to be a boring slog on the treadmill, but can be something less structured that doesn't have to 'feel' like working out, such as simply hitting a tennis ball back and forth (no keeping score) or playing a game like table tennis, basketball HORSE, or Spikeball. Try and create the association between exercise and fun, rather than exercise and work. Kids get plenty of experience associating exercise with competition from youth sports and gym class; to establish lifelong exercise habits it is important for kids to see exercise as an activity that doesn't require a class or a team.
Nutritionally, model the same habits you'd like to encourage upon your child. You can't rally them to eat fewer processed foods while you stuff yourself with chips, soda, and leftover pizza. Involve your child and the whole family by cooking and eating together. Make getting groceries a fun outing by going to the farmer's market.
These little habits communicate to a child that health and wellness are the sum of many small daily decisions, not from two weeks of crash dieting or doing virtually anything that promises a wholesale change in a short period of time.
No matter their reason for wanting to lose weight, the clearest and loudest message of body positivity you can send your child is the one you send to yourself.
Other References:
https://www.npr.org/templates/story/story.php?storyId=106268439
https://nutritionj.biomedcentral.com/articles/10.1186/1475-2891-10-9
https://www.nytimes.com/2017/11/20/well/family/fat-shaming-weight-stigma-bullying-childhood-obesity.html?mwrsm=Email
http://pediatrics.aappublications.org/content/early/2017/11/16/peds.2017-3034
https://www.webmd.com/parenting/raising-fit-kids/mood/features/talking-kids-about-weight#1