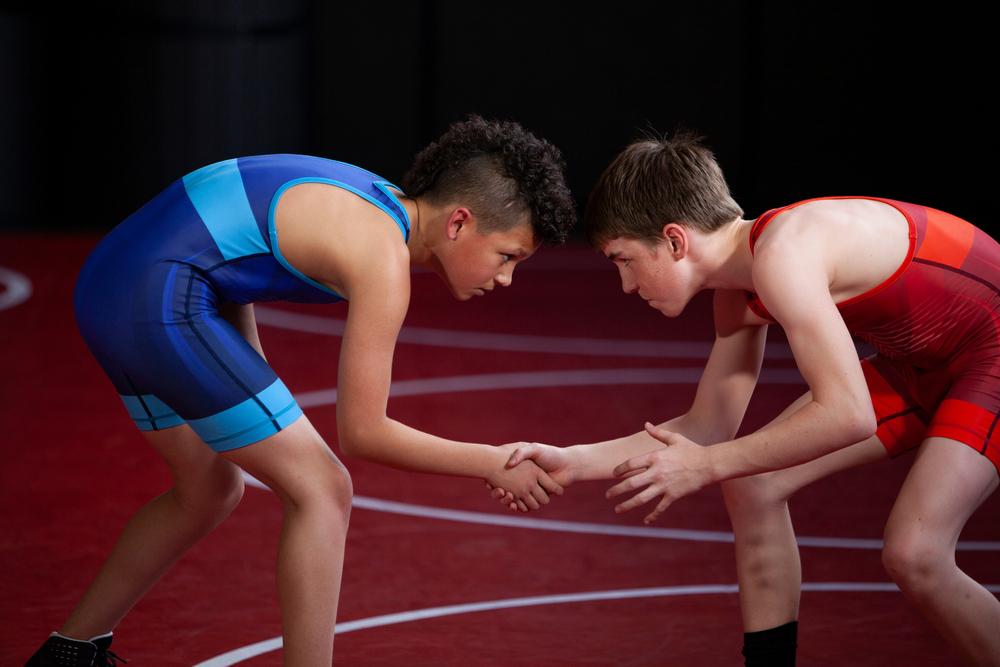 Is there a difference between "winning" and "striving to win"?
If you ask author David Light Shields, the answer is a definitive 'yes'. Founder and executive director of non-profit TrueCompetition.org and author of True Competition: A Guide to Pursuing Excellence in Sport and Society, Shields recently spoke to TrueSport about the relation between competition and pursuing excellence through sportsmanship.
The Goal of Youth Sport
"Developing your own excellence should be the goal of sport," Shields said. "I'm all for winning, but if you're focused on self-excellence, chances are you'll do as well as you can in the game. If that effort produces a win, that's great. But the idea that you could be called a failure for losing a game is the problem with sports' emphasis on winning."
The idea that competition is about more than winning and losing is hardly a new one.  But Shields also believes that in a proper setting, competition fosters excellence and positive character development while making success an attainable achievement for all involved.
"Focusing on achieving personal excellence puts success in the hands of everyone participating in sport, rather than those who are gifted at a particular talent," he explains.
The Pursuit of Excellence, With Your Opposition
An example of this came in summer of 2011, when the sports blogosphere was abuzz when it discovered that NBA stars LeBron James and Kevin Durant were spending time in the offseason training together. "We pushed each other every day," James said to ESPN. "At the time, I envisioned us getting to (the Finals) against each other."
While it's important to note James' comment recognizes the goal to reach the NBA Finals, it's even more important to note his desire to see Durant on the other side of the court facing him. He may be rooting for himself to take home the trophy, but he's also rooting for—and helping—his opponent to be there with him. In James' pursuit to "strive for greatness," he sought the help of an opponent, which eventually pitted them against each other in the 2017 NBA Finals.
The idea of two competitors joining forces to improve one another is still foreign even to some high-profile athletes like Kevin Garnett. It may still cause others to ask, "why would you work with someone you're trying to beat?"
Shortly after, Bleacher Report writer Stephen Babb offered a rebuttal to these critics, arguing that, "When you're playing at this kind of level, it's hard to find a peer group. Most of the players who even begin to rival them in talent are point guards like Chris Paul or Rajon Rondo. If you're 6'8″ all-world, MVP-caliber swingman, who's going to make you better right now?"
When it comes to general strength or fitness, both James and Durant can train and improve individually. But how else are they expected to improve their overall game-play skills if they are not continuing to play against the best players possible?
Redefining Success
Shields' mindset can be compared to that of John Wooden, who famously remarked that "success is peace of mind which is a direct result of self-satisfaction in knowing you made the effort to become the best that you are capable of becoming." In striving for personal excellence, athletes maximize their opportunities for success. In some case that personal success culminates in a victory, while in other cases it can still end in defeat.
A great example of this was goalkeeper Tim Howard's performance against Belgium in the knockout stage of the 2014 FIFA World Cup. Despite making the most saves in a World Cup match since they became an official statistic in 2002, the loss eliminated the Americans from the tournament. But afterwards it wasn't the disappointing result that was being discussed among fans, players, and broadcasters; it was instead the excellence that Howard displayed.
By turning one's attention to personal excellence as opposed to a game's outcome, one may begin to look at fellow competitors in a different light. Competition requires two sides, and Shields elaborates further, saying, "The motivation to pursue excellence, which requires an opponent who is performing well, will bring out our best much better than simply desiring to win, even if the desire for victory is quite strong."
Pursuing Excellence Through Sportsmanship at The Youth Level
The LeBron-Durant  partnership, says Shields in his book, enables both to strive for excellence together. This form of true competition also exemplifies the positive character development and sportsmanship Shields references in his book and that so many try to champion at the youth level. As Babb explained in his article, "We should be happy that a rivalry has turned out to be so cordial. We should want to see the same thing when our kids are competing, and the notion that two beloved superstars are actually modeling this kind of sportsmanship is refreshing."
When we turn our attention to pursuing excellence as opposed to pursuing victories, we better ourselves as athletes and as individuals while deepening our love and passion for sport. That mindset can be carried over to life long after our playing days are over. By understanding that success and failure isn't measured by wins and losses, but by achieving personal excellence, we give ourselves the best opportunity to succeed in sport and in life.