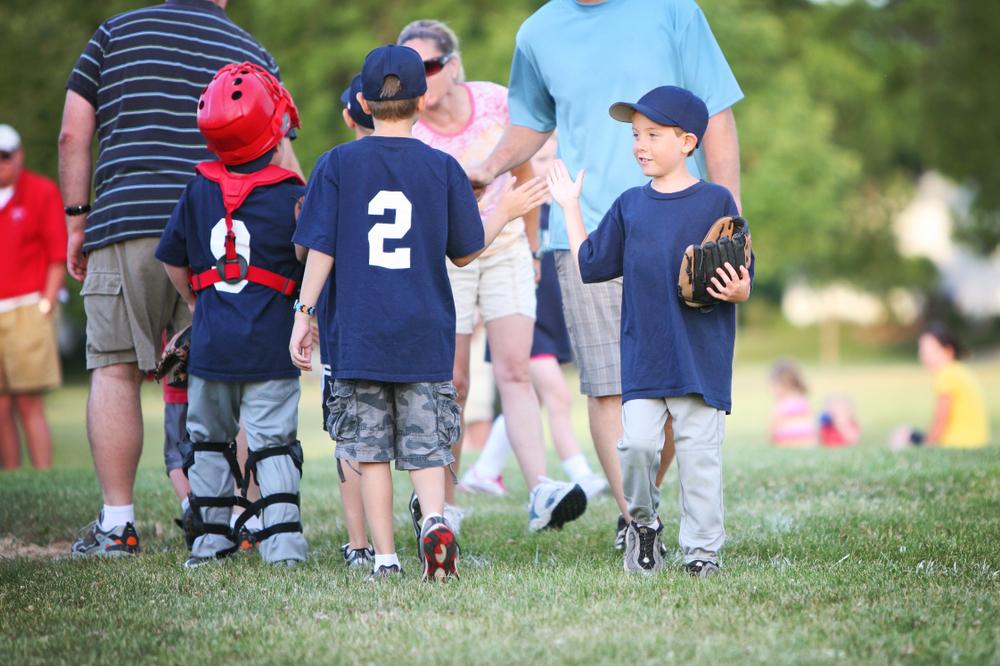 We all can probably think of a few famous examples of great sportsmanship off the top of our heads. Some of these are probably older stories we have lectured our youth athletes about time and time again over the years.
But good sportsmanship isn't something that should be refined to history or as an exception to how athletes normally act. While poor sporting behavior tends to get more media coverage, examples of sportsmanship across all levels can be seen all the time.
We think it's important to draw attention to these great examples as they happen, such as these six recent examples of sportsmanship you may have missed.
Surrendering State in Missouri High School Wrestling
Leor Goldfarb of St. Louis' Ladue Horton Watkins High School was wrestling Hannibal High School's Taylor Pritchett for a spot at state.
After falling behind 7-0, Goldfarb was illegally bull-rushed and slammed to the mat so hard by Pritchett that he wasn't able to continue. Because a match can't end on an illegal move, Goldfarb was given the win (and a spot at state) despite being outwrestled.
But the injured Goldfarb instead opted to continue the match, then immediately withdraw. The move gave Pritchett the win and state bid, while Goldfarb would have to battle for the remaining spot in the wrestleback round.
"My goal was always to get to state," Goldfarb told the St. Louis Post Dispatch. "But if I would have gone to state and known I got there based off just that slam, it would have felt a lot worse. It felt better getting there the right way."
With Pritchett on the sideline cheering for him, Goldfarb earned a spot at state anyway and later a $10,000 scholarship for his noble act of sportsmanship.
The Friendliest French Open
The 2017 French Open featured several classy examples of sportsmanship.
In a third-round match, No. 29 seed Juan del Potro served a ball by opponent Nicolas Almagro, who was hunched over due to a crippling knee injury. Unable to continue, Almagro collapsed to the clay bawling. Potro quickly came to the aid of his injured opponent, helping him off the court and giving him a big consolatory hug.
Sportsmanship.

Del Potro consoles opponent Almagro after he is forced to retire from their 2R match due to injury. #RG17 pic.twitter.com/4XdQLoWxCH

— Roland-Garros (@rolandgarros) June 1, 2017
In a similar act, eventual champion Rafael Nadal saw his quarterfinal opponent and friend Carreno Busta forced to retire due to an abdominal injury. Busta was in the midst of his longest Grand Slam tournament run, and the difficult decision to retire was met with a warm embrace from fellow Spaniard Nadal as well as applause from both him and the Roland Garros crowd.
High School Coaches and Admins Say Yes To Prom Proposal
New Jersey high schools Millburn and Woodbridge were scheduled to face each other in a baseball sectional championship game on the evening of Woodbridge's senior prom. New Jersey State Interscholastic Athletic Association rules require postseason games to begin at 4PM unless otherwise agreed upon by the teams.
In lieu of making Woodbridge forfeit or field a team missing seven seniors, Millburn's athletic director, groundskeepers, and coaches agreed to accommodate their opponent's request by moving the game's start time up to 2 p.m.
"Sometimes schools say no (they can't or won't accommodate an earlier start time) and you don't have a happy group of kids," said Millburn AD Francesco Bifulco. This is about interscholastic athletics. This is what we want to do. We are comfortable with the decision and happy to welcome Woodbridge and put them in a situation to be successful."
Ernie Els' Professional Penalty
Ernie Els has been playing at golf's highest level for nearly 25 years, and at the European Tour's BMW PGA Championship he made a truly veteran move by calling a two-shot penalty on himself.
On hole 12 in the first round, Els hit a shot deep into the bank of a bunker near the green. Thinking the ball might be plugged (half-buried), Els pulled the ball out and dropped it, which the rules allow for if dropped as close as possible to the original lie. After doing so, Els chipped in his next shot for an eagle. The shot was so good, it didn't sit right with Els.
"The ball came out way too good so I felt I probably didn't quite put it exactly where I should have," he said. After talking to officials, Els decided to take a two-stroke penalty which put him five shots behind the lead. "I know deep down the ball wasn't quite where it should be and, you know, I wouldn't be able to live with myself."
Sportsmanship Down Under
Ashley Barter, a high school cross country runner from just outside Sydney, Australia, was having a great race when she noticed an opponent having a difficult time running.
The injured student had suffered a high ankle sprain, and for a while the two ran alongside each other. Eventually Barter began to pull ahead, but slowed her pace once she saw her new friend starting to walk.
"I didn't want her to stop, I wanted her to finish, so I ran back and stuck by her side and we crossed the line together," Barter said to the Hawkesbury Gazette, who willingly finished 9th in the race.
Peyton Manning's Apology
In 2015, Peyton Manning's Denver Broncos were playing the Miami Dolphins in a close game. The Broncos eked out a three-point win, but twice had touchdowns called back by referee Butch Hannah in the process.
According to Hannah, at one point Manning said something 'off-color' to him to which he replied, "Peyton, you're better than that."
Months later, a FedEx package arrived at Hannah's doorstep. Inside was a letter from Manning, apologizing for his behavior during the Miami game.
Anyone that's played sports has probably lost their cool at one time or another, and sometimes all we can do is try and make up for it off the field.