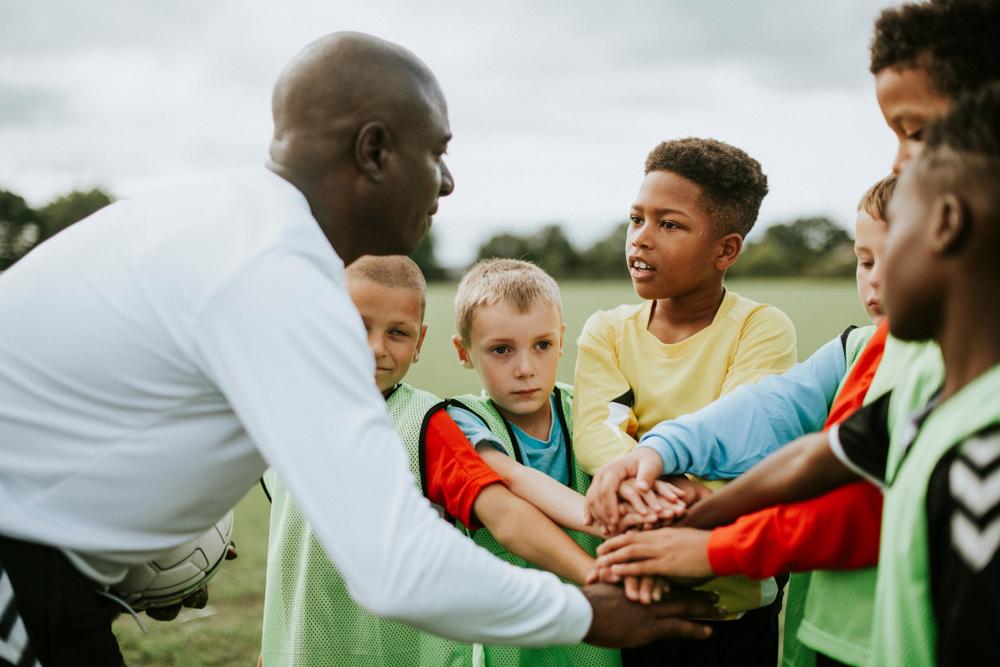 Youth sports culture has shifted. The days when parents were just glad that kids were out playing with their friends have been replaced with a more outcome-based measurement of success.
The pressures to excel as a student-athlete are at an all-time high. The rising cost of travel teams and private lessons have contributed to the high expectations parents place on young athletes to be the star on the field. Parents now expect a return on their investment in the form of college scholarships, sponsorships, and professional sports.
Unfortunately, those parental expectations end up on many coaches' plates as well.
"I want kids to have goals and to strive for more, but at the same time, I don't want them setting unrealistic expectations for themselves and feeling that kind of pressure so early in the process," said Brandon Buchanan, Head Varsity Baseball Coach at Air Academy High School in Colorado Springs.
"It's a game in the end and it needs to be fun, but you see a lot of unrealistic expectations turn young athletes against the game due to such high pressures placed upon them," he added. "Eventually, we see sport participation and interest drop completely."
Recognizing the consequences that come along with the overwhelming pressure parents put on coaches, Coach Buchanan shares practical ways coaches can manage expectations from team parents.
Partner with Parents
Creating a positive sporting experience for youth athletes requires a healthy environment where coaches and parents come together to provide support for athletes as they develop into young adults.
"When it comes to the parent/coach relationship, I never ever say that coaches deal with parents, we partner with them. Because we both are here for the best interest of young athletes and their kid specifically," says Buchanan.
Address sport parent concerns by having open and honest communication with your team parents before the season starts, as soon players are chosen after tryouts, mid-season, and another one as the season ends.
"I'm firm believer in over-communication, so I talk to my program quite a bit to keep everyone in the loop, hoping that eliminates confusion and addresses questions that parents or players might have," adds Buchanan.

Build Team Trust
If parents are wondering whether their child will succeed on the team or in the specific program you're working to create, Buchanan encourages coaches to "develop a culture and environment where parents have ultimate trust that coaches care and want what's best for young athletes to get better on and off the field, whether that is on the ball field, in the classroom, or in the community."
He adds that "developing meaningful, positive relationships with your players first will lead to positive relationships with your team's parents."
By establishing trust, coaches can create a space where they can develop authentic relationships with parents that allow for open conversation on realistic goals and expectations.
Reset the Perspective
Despite many parents' expectations, less than 1% of all athletes will reach elite levels of competition.
"Some parents think their son is the next Major League Baseball prodigy, or the next big Division I star, and they may be, but in all actuality, they usually aren't. Sometimes it's hard for parents to accept this, and in their eyes, it usually ends up being the coach's fault when their athlete doesn't progress the way they thought they would," says Buchanan.
"Whether parents agree with all your decisions or not, every decision coaches make should be in the best interest of the program and the team. It's the coach's job to reframe those conversations with parents to keep it about the program and the athletes."
"Remember to keep the game about the kids and their experience," explains Buchanan. "It's not about coaches, it's not about parents, it's about the kids on the field."
___
At the end of the day, it often takes face-to-face communication with parents to keep their expectations in check when it comes to their athlete's talents and the pressures placed on them.
As Buchanan points out, "players play, coaches coach, and parents and coaches care, support, and aid in the positive development of kids."