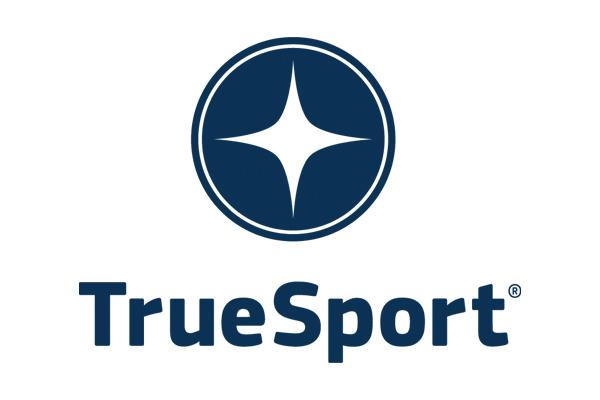 TrueSport®, a positive youth sports initiative powered by the U.S. Anti-Doping Agency (USADA), today announced additional partnerships with diverse subject-matter experts who will contribute clinical insights and evidence-based guidance to TrueSport content. The latest additions to the TrueSport Expert Program will leverage backgrounds in psychology, social work, and sports medicine to address topics that are critical to the development and wellbeing of young athletes both on and off the field, including:
Conflict resolution and bullying prevention
Body image
Preparation and recovery
Through practical and actionable take-aways on these complex subjects, the TrueSport Experts will help coaches, parents, and other sports influencers instill skills and values related to Character Building & Life Skills, Clean & Healthy Performance, and Sportsmanship, which are the content cornerstones of the TrueSport Program.
"TrueSport is committed to providing the best possible guidance to those who support athlete wellbeing and working with these experts will allow us to do just that," said Dr. Jennifer Royer, TrueSport and Elite Education Director. "With the breadth of knowledge and experience offered through the TrueSport Expert Program, we can help parents and coaches develop and nurture the whole athlete by addressing everything from learning how to cope with performance anxiety, to treating officials with respect, to practicing heathy eating habits."
In addition to their subject-matter expertise, all TrueSport Experts espouse the TrueSport mission and model those values in their work with young athletes and their support teams.
Recently Added TrueSport Experts
Nadia Kyba, MSW, RSW: Registered Social Worker, Founder NowWhatFacilitation.com
Melissa Streno, PsyD: Licensed Clinical Psychologist, Lantern Psychology
Michele LaBotz: MD, Sports Medicine Physician, InterMed
"I am thrilled to be working with TrueSport," explains Dr. Michele LaBotz. "For years, I have utilized TrueSport resources when caring for patients, preparing presentations, and teaching others best practices for developing young athletes. I appreciate TrueSport's positivity and the practical information they provide to families on how they can support healthy levels of activity and optimal development of athletic potential. I look forward to working with TrueSport to further promote these principles."
Along with supporting articles and lessons, the TrueSport Experts will be featured in short videos as part of the TrueSport Expert Series. In monthly episodes, they will directly explain difficult topics and offer best practices to coaches, parents, officials, and administrators who are working to create a positive youth sport culture.
"In a society so often fused with attention to body image, I hope that by providing knowledge and resources centered around this topic, I can contribute to shifting the mentality around physical appearance and offer ideas for creating a healthier and more sustainable culture," explains Dr. Melissa Streno. "Any change that I can influence around body image is a win in my book and why I truly love the work I do and look forward to collaborating with TrueSport."
Nadia Kyba adds, "As a social worker, I believe that positive involvement in organized sport can be life changing for young people, their families, and the coaches who support them. I worry about athletes leaving sport due to negative experiences that could have been prevented, which is why I am committed to sharing and training conflict management and effective communication strategies that will increase retention. My passion for developing skills that can be used both on and off the field matches the mandate of TrueSport and I am thrilled to work as a TrueSport Expert to assist in creating the best possible opportunities for our youth athletes."