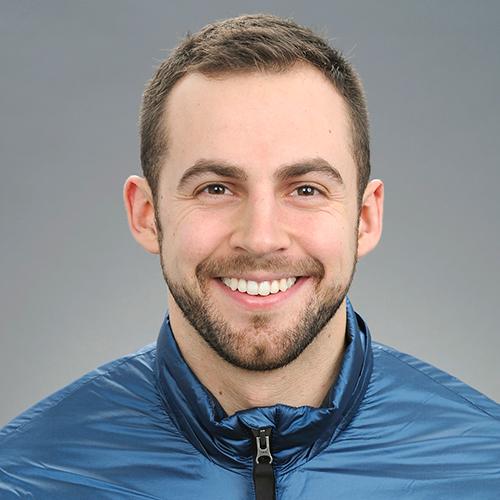 Today, TrueSport, the United States Anti-Doping Agency's (USADA) youth sport outreach program, participated in the "Opening Ceremony" for Academy International Elementary School's (AIES) Reading Olympics, which encourages students to participate in the school's goal of reading for 150,000 minutes collectively over a two-week period.
While AIES has hosted the event for many years now, this year's edition is particularly important, as it signifies their first all-school assembly instilling unity and excitement for learning after two years of remote learning. The event featured 2018 Olympic silver medalist Chris Mazdzer, who is a TrueSport Athlete Ambassador. The four-time Olympic luger joined AIES students to share inspiring stories about working towards a challenging goal. Much like what the students will have to do to reach their expectations, Chris also has had to practice goal setting, perseverance, teamwork, and integrity.
"As an athlete, I believe it's important to give back to the next generation," said Mazdzer. "I love these types of interactions because it allows me to take the lessons sport has taught me and share them. AIES does an excellent job helping young people set and reach challenging goals, like the lofty reading goals this year. That practice will certainly set them up for success today and far into the future!"
Born in Massachusetts, Chris got his start in luge at just 8 years old. Twenty years later, Chris made history by becoming the first American athlete to win a medal in the Men's Single Luge event. Off the track, he competed on season 26 of Dancing with the Stars and is widely regarded as a team leader. He currently chairs the International Luge Federation Athlete Commission and sits on the executive board of USA Luge.
In previous years, TrueSport Athlete Ambassadors Kara Winger, Tyler Carter, Jimmy Moody, and Veronica Day have all participated in the kickoff celebration assembly.
"The spirit of this competition keeps students engaged for the two-week reading challenge," explained Laura McNally, principal of AIES. "It instills a love of learning at a young age while also exercising their mind on a daily basis."
"It's moments like these that give me goose bumps: having the most elite athletes in the world show vulnerability and humanity through sharing their personal experiences with tomorrow's young leaders." said Audrey Shaw, TrueSport Outreach Education Program Lead. "They truly inspire and show young people that anything is possible if they set their mind to it. We at TrueSport are very grateful for our long-standing relationship with AIES and look forward to the Reading Olympics every year for this exact reason."
For more information, please visit: https://academyinternational.asd20.org/ and https://truesport.org/.
###
About Academy International Elementary School
AIES is one of 25 elementary schools in Academy District 20 and is in North Colorado Springs. The school first opened in 1998 as the first International Baccalaureate School with the Primary Years Program in the Americas. Among the school's unique opportunities, students in grades 1-5 can participate in the  partial-French Immersion program, allowing them to learn math, science and some social studies in French.
About TrueSport
The TrueSport mission is simple and bold: to change the culture of youth sports by providing powerful educational tools to equip young athletes with the resources to build life skills and core values for success on and off the field. Powered by the experience and values of the U.S. Anti-Doping Agency – the country's most trusted guardian of sports integrity – TrueSport supports athletes, coaches, and parents by partnering with sport organizations throughout the country to promote a positive youth sports experience. Working alongside experts in a wide range of fields, TrueSport provides evidence-based programs reflective of the Olympic spirit and dedicated to promoting positive values in youth sport.