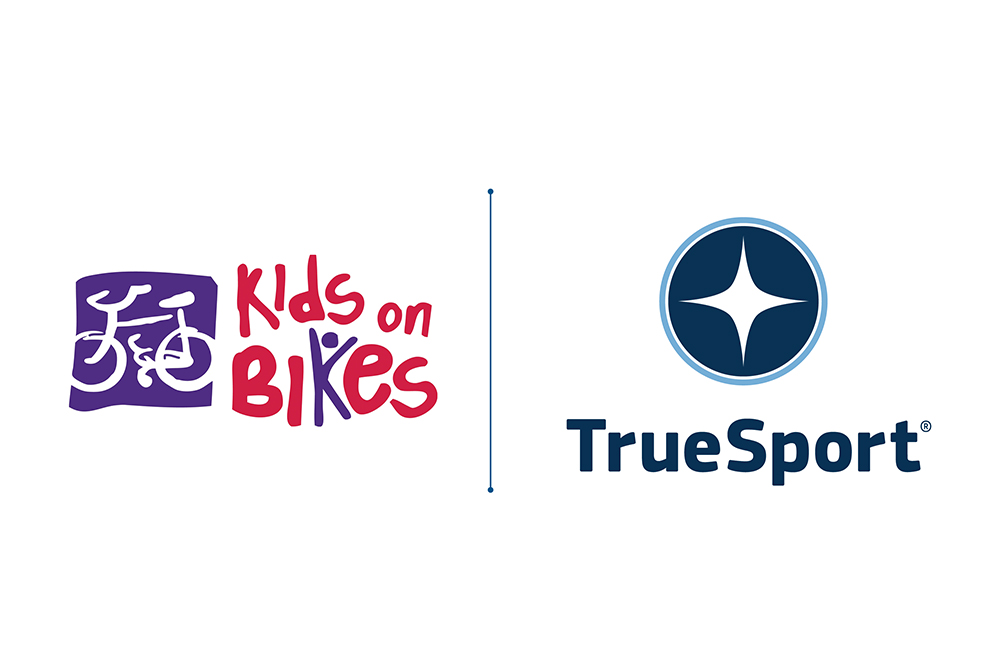 Today, TrueSport, the United States Anti-Doping Agency's (USADA) youth sport outreach program, partnered with Kids on Bikes to celebrate National Bike to School Day for Columbia Elementary School students through a half-mile bike journey from Boulder Park to the school.
With our youth finally back to school after two years of virtual learning, this event encouraged them to practice bike safety, enjoy the journey to school, and reconnect with their community. During this event, 2022 Winter Paralympics Team USA Opening Ceremony Flag Bearer and TrueSport Athlete Ambassador Tyler Carter educated at least 20 students on the values of goal setting, perseverance, and accountability before joining the bike ride himself. He was also joined by Audrey Shaw, TrueSport's Outreach Education Program Lead, and Tessa Muir, USADA's Acting Director of Olympic and Paralympic Programs.
"I rode my bike to school when I was a kid and it was cool to come full circle today and give back a little bit," said Carter. "I'm a huge proponent of [healthy living], so being able to work with TrueSport is a huge honor to continue that in a different role."
Tyler "TC" Carter is a three-time Paralympian and recently retired member of the United States Paralympic Alpine Ski Team. He lost his right leg below the knee at the age of one due to a congenital condition known as Fibular Hemimelia, which means he was born without the fibula bone. Not letting this deter him, he participated in various sports and activities while growing up, including basketball, swimming, tennis, dance, and karate. He eventually found his true calling in the form of alpine skiing. Thanks to a combined effort from the Pennsylvania Center for Adapted Sports and the National Sports Center for the Disabled, Tyler fell in love with skiing and quickly moved up in the standings. After being awarded a scholarship to attend and spectate the 2010 Vancouver Paralympic Games, a dream was formed to compete at the Games and represent Team USA. Four years later, Tyler earned his chance when he was named to the 2014 United States Paralympic Team that would compete in Sochi, Russia. He has since competed in both the 2018 and 2022 Winter Paralympics, the latter of which he served as one of the two Team USA flag bearers for the Opening Ceremony.
"We were so excited to be down at Boulder Park with Columbia Elementary and Kids on Bikes to celebrate National Bike to School Day," said Shaw. "It's important for kids to have outlets like sports and recreational activities because it gives them a community they can turn to in times of struggle and challenges. And it's also just a fun way to involve the entire family in something active."
"[The turnout] was amazing," said Mark Schenberger, Director of Programs at Kids on Bikes. "It's great to get out and be physically healthy. Studies show you can perform better on tests if you're riding your bike [to school], and it really just helps kids mature too."