TrueSport Hosts Third Annual Symposium

Mental health in sports has been brought into the light by many courageous athletes in recent years. Their moving stories and heartening message that "it's O.K. to not be O.K." have inspired millions around the world and have changed the narrative around mental wellness.
But what about the team behind the team? Much like athletes, today's coaches face increasing pressures to perform 24/7. Studies have shown that mental health is a critical concern for coaches, and a roster of unique pressures is leading to increasing stress levels, mental exhaustion, and burnout. This reality makes it essential that coaches put on their own mental health "oxygen mask" first if they hope to support athlete mental wellness. This intervention is especially important as we quickly approach the 2024 Olympic and Paralympic Games in Paris, France.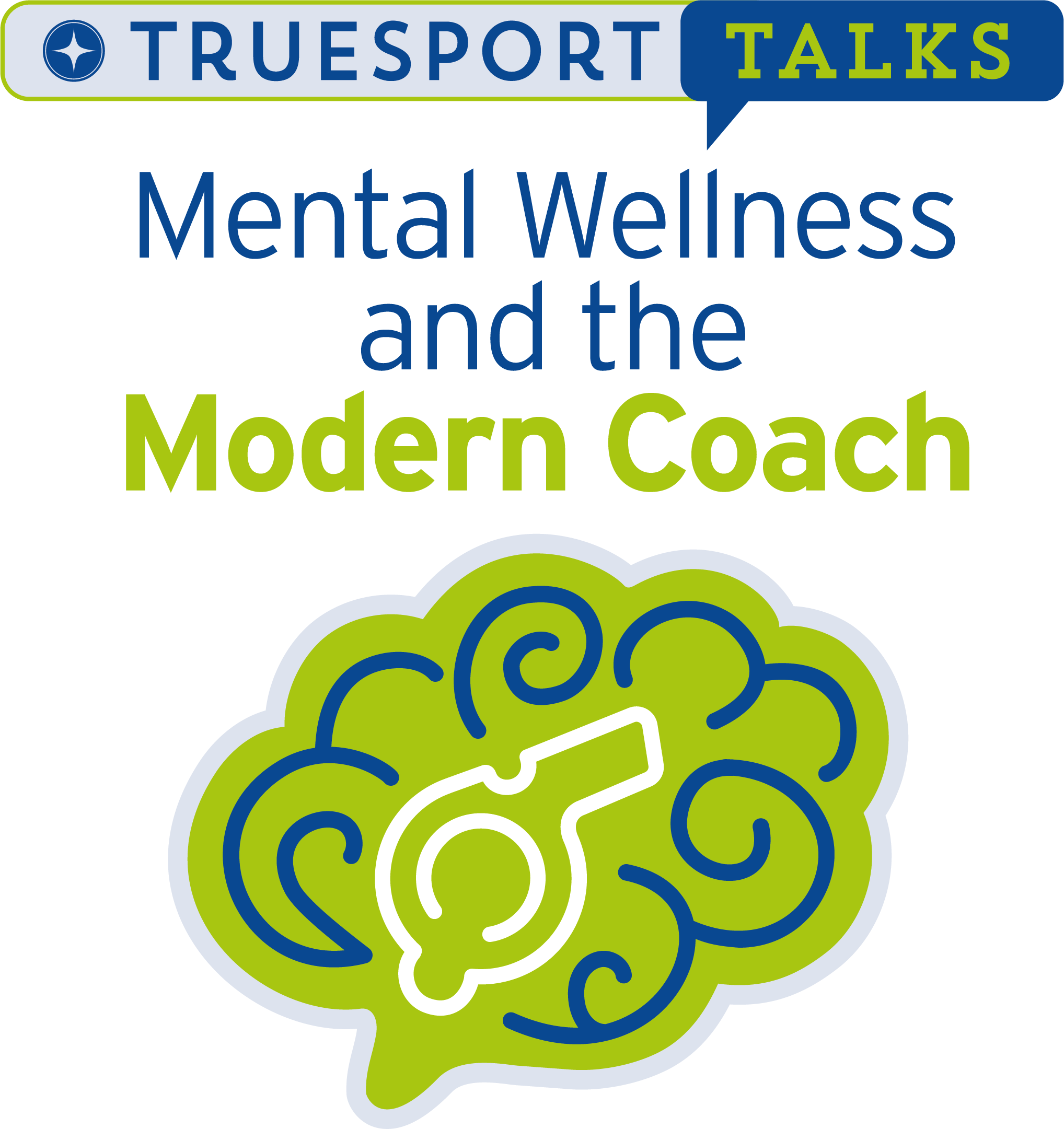 With all of this in mind, TrueSport, the U.S. Anti-Doping Agency's (USADA) youth sports outreach program, hosted its third annual TrueSport Talks symposium this week, with a focus on "Mental Wellness and the Modern Coach." The event built off of the actionable takeaways and evidence-based recommendations from Mental Wellness and the Young Athlete in 2021 and Mental Wellness and the Student-Athlete in 2022. This year, the event was streamed live via NBC Sports Next's newly launched SportsEngine Play streaming platform.
"Good coaches are such a gift to athletes and sport, but it's not an easy job and they need support," said event emcee Kara Winger, 2022 World Athletics Championships silver medalist, North American record holder in javelin, and flag bearer at the Tokyo Olympic Games. "This event showed us all how to prioritize mental wellness for coaches and I'm incredibly hopeful that progress will continue."
Hosted at the United States Olympic and Paralympic Museum, in collaboration with the U.S. Olympic and Paralympic Committee (USOPC) and NBC Sports Next, with support from the National Strength and Conditioning Association (NSCA) and the Colorado Springs Sports Corporation, this event featured nationally recognized experts, coaches, and athletes, including:
Joe Delagrave, PLY – USA Wheelchair Rugby Head Coach and two-time Paralympic medalist
Jessica Bartley, PsyD – Senior Director of Psychological Services at the USOPC
Kevin Chapman, PhD – Licensed Clinical Psychologist and the founder of the Kentucky Center for Anxiety and Related Disorders
Alexander Cohen, PhD – Senior Sport Psychological Services Provider at the USOPC
Lesley Irvine – Vice President and Director of Athletics at Colorado College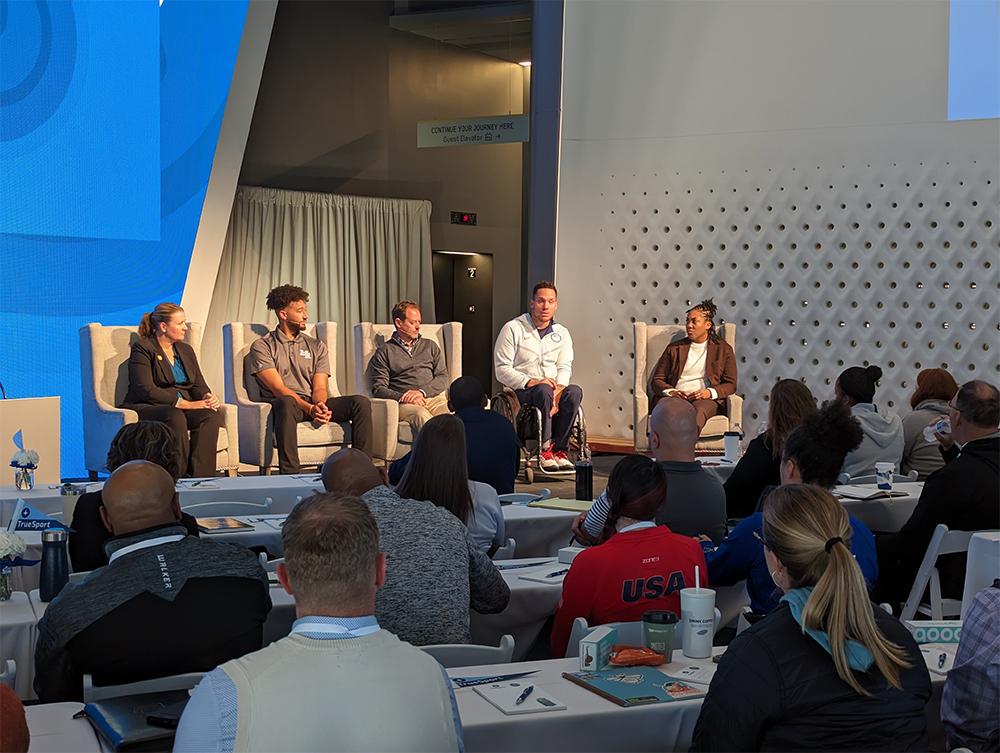 The event began with one simple question: Why does coach mental health matter? As national statistics and stories continue to unveil the scope of the national mental health crisis, sport must own its part in the problem, evolve to champion meaningful change, and implement proactive solutions that allow coaches to prioritize themselves to better serve others.
"Having been on both sides of the coach-athlete coin, I can promise you that investing in mental health is worth it," reflected Delagrave. "I never thought my life would take the turn that it did, and I could've gone down a really dark path. But thanks to faith, a strong inner circle, and discipline, I was able to get to where I am today. And I sincerely hope that's the case for every single athlete and every single coach, no matter their story."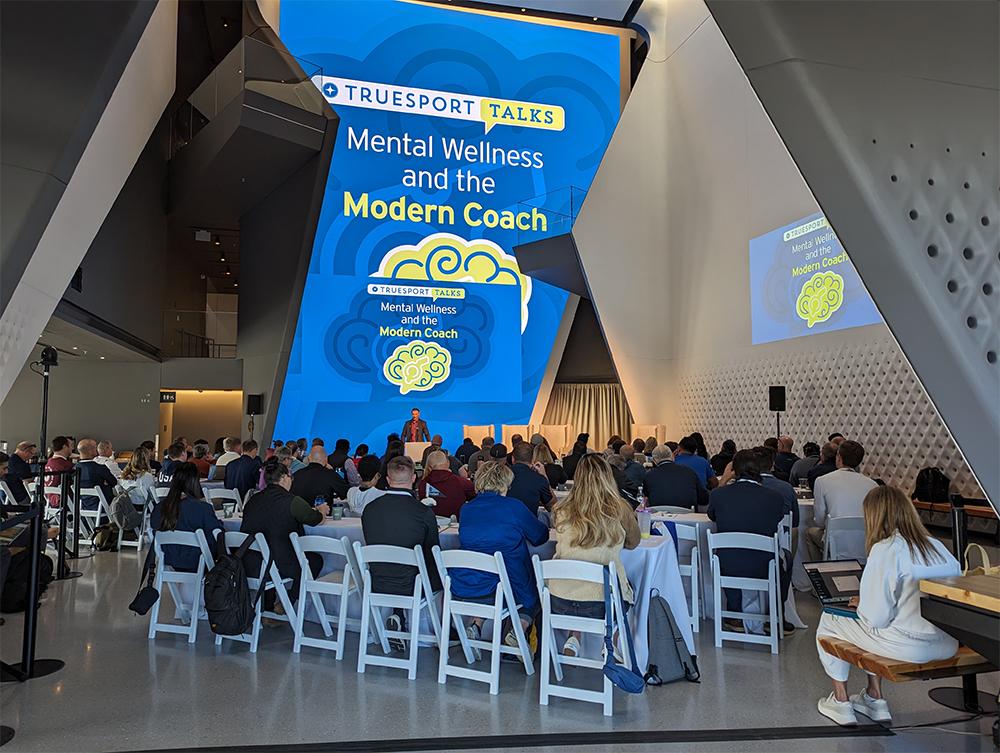 Following the opening session, Delagrave and Irvine participated in a panel alongside sports leaders from across the country, including Geoff Kelly of Mesa Ridge High School in Colorado Springs, Jim Miller of USA Cycling, and Charron Sumler of The Ohio State University, to discuss how coaches can both "coach hard" and take care of themselves. Additionally, Dr. Cohen shared his insights as a psychological services provider on effective communication strategies that keep mental wellness in mind.
"The next Olympic cycle is upon us, and it will bring both physical and emotional challenges to athletes," said Dr. Cohen. "We have to be ready to approach these issues head on, and that starts by ensuring coaches are mentally well and ready to support their athletes every step of the way."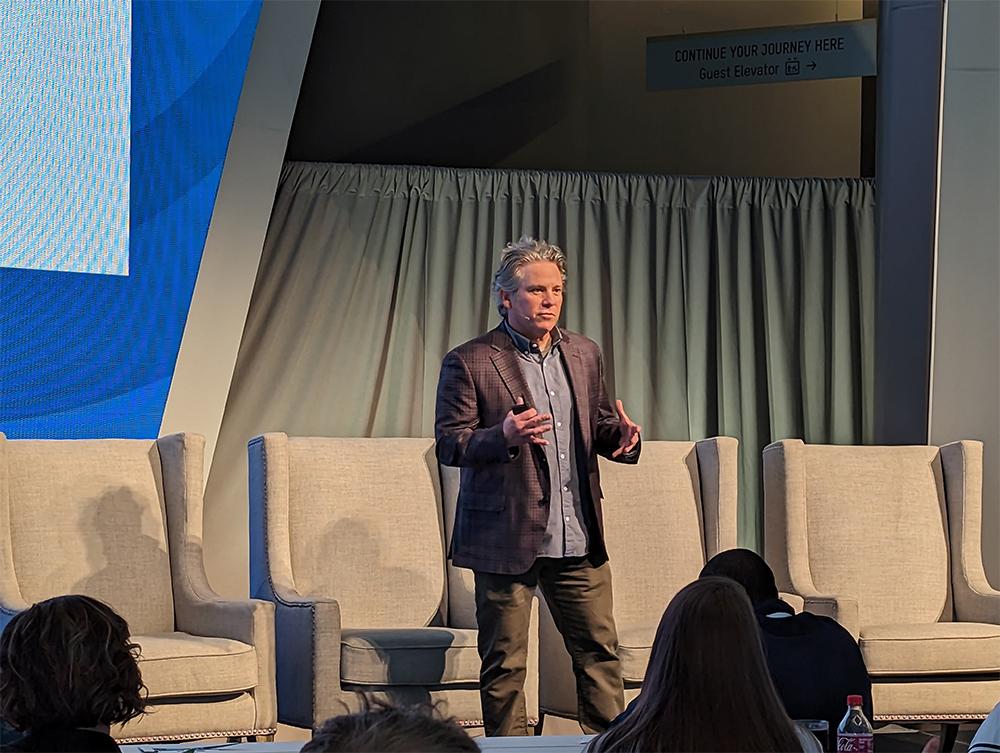 The symposium concluded with breakout sessions led by field experts on how coaches can apply these principles in their everyday lives.
To ensure the next generation is prepared for their own journeys in mental wellness, TrueSport also invited several schools in the Pikes Peak region to our annual community event, "Mindset of a TrueSport Champion" on November 5. During this educational engagement, the NSCA and Children's Hospital Colorado led attending student-athletes through the practice of building resiliency, with real-time implementation of mental wellness practices alongside several TrueSport Athlete Ambassadors and USADA Athlete Presenters, including:
Raymond Bunker: USA National Team Member – Wrestling
Tyler Carter, PLY: Three-time Paralympian – Para Alpine Ski
Steve Emt, PLY: Two-time Paralympian – Wheelchair Curling
Carissa Gump, OLY: 2008 Olympian – Weightlifting
Amobi Okugo: USA National Team Member – Soccer
Abby Raymond: USA National Team Member – Weightlifting
Aaron Scheidies, PLY: 2016 Paralympian – Para-Cycling
Sophia Vitas: 2024 Olympian – Rowing
"We were privileged and honored to bring together coaches, athletes, and industry experts to explore practical solutions that support the mental wellness of coaches," said Dr. Jennifer Royer, Senior Director of TrueSport & Awareness at USADA. "Over the past two years, we've taken tremendous positive steps to support athlete mental health, and it's important to remember that progress is impacted by every part of the sport community, including coach wellbeing. USADA and TrueSport will continue to support the mental health of the team, as well as the team behind the team, to ensure that sport delivers on its potential to grow thriving individuals and communities."