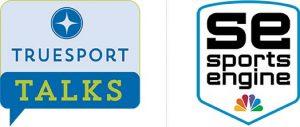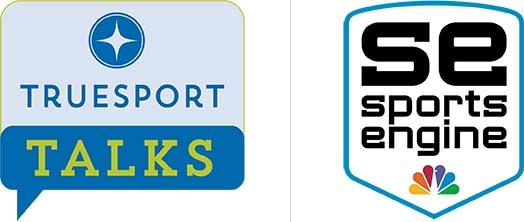 Today, TrueSport, the United States Anti-Doping Agency's (USADA's) youth sport outreach program, hosts a free, virtual #TrueTalks event titled "Mental Wellness & The Young Athlete: The Path Forward," with limited in-person attendance at the United States Olympic and Paralympic Museum.
Mental wellness has occupied global headlines over the last couple of years, including Tuesday's youth mental health advisory issued by the Surgeon General. Yet, for young athletes and their support networks, the roadmap to navigate such challenges is often unclear.
TrueSport and USADA welcome some of the most relevant voices in this space to begin to chart a prompt and practical path forward to empower young athletes, families, and coaches to reduce stigma and build resilience through sport.
The event features Olympic, Paralympic, and elite athletes, as well as nationally recognized experts, participating in discussions on important topics that coaches, parents, and educators encounter in their everyday environments.
"It is an honor for TrueSport to bring together so many inspiring athletes and experts for this critical event," said Dr. Jennifer Royer, Senior Director of TrueSport & Awareness at the U.S. Anti-Doping Agency. "Normalizing conversations around mental health for and with our young people is a major step toward finding solutions for the challenges our young athletes often face."
"The rich dialogue presented here outlines pathways for coaches, families, and sport and educational leaders to help support children and adolescents in developing greater capacity and resilience in the management of their mental health. We are thrilled to join our colleagues in sport to produce and share those resources to support the next generation in their pursuit of healthy and fair competition."
The day kicks off with a presentation titled "The Mental Game" through a joint effort between TrueSport and the Lyles Brothers Sports Foundation. Track and field athletes Josephus and Noah Lyles will speak to more than 100 area high school student athletes and share tangible tips on how students could begin to practice their mental game and the role mental wellness plays in their experience.
Following the Lyles' session, athletes and experts are taking part in four virtual discussions, where they discussed their own mental health experiences, frameworks for supportive sporting environments, action steps needed to build and maintain engagement within sports communities, and the necessary responses to support young athletes in their mental wellness practices.
Among the 14 speakers are nationally recognized TrueSport Experts and elite, Olympic, and Paralympic athletes, including:
Kevin Chapman, Ph.D.: Licensed Clinical Psychologist, Founder Kentucky Center for Anxiety and Related Disorders, TrueSport Expert
Deborah Gilboa, M.D.: Board-Certified Family Physician, Founder AskDoctorG.com, TrueSport Expert
Gracie Gold, OLY: Figure Skating Olympic Bronze Medalist (2014 Sochi)
Josephus Lyles: Track & Field Sprinter
Noah Lyles, OLY: Track & Field Olympic Bronze Medalist (2020 Tokyo)
David Plummer, M.Ed., OLY: Swimming Olympic Gold Medalist (2016 Rio), USADA Board Member
Deja Young-Craddock: Track & Field Paralympic Gold Medalist (2016 Rio)
Both virtual and in-person attendees will leave the conference equipped with evidence-based insights and actionable next steps. For additional support, TrueSport is proud to offer a mental health toolkit featuring articles, videos, and other resources.
"The youth is so incredibly important and starting this conversation early will not only set them up for success within sport but also in life," Paralympic gold medalist Deja Young-Craddock noted. "Mental health is not linear, and it is important to continue to have these conversations so that we are able to provide a healthy environment within sport for the youth."
About TrueSport
The TrueSport mission is simple and bold: to change the culture of youth sports by providing powerful educational tools to equip young athletes with the resources to build life skills and core values for success on and off the field. Powered by the experience and values of USADA – the country's most trusted guardian of sports integrity – TrueSport supports athletes, coaches, and parents by partnering with sport organizations throughout the country to promote a positive youth sports experience. Working alongside experts in a wide range of fields, TrueSport provides evidence-based programs reflective of the Olympic spirit and dedicated to promoting positive values in youth sport.