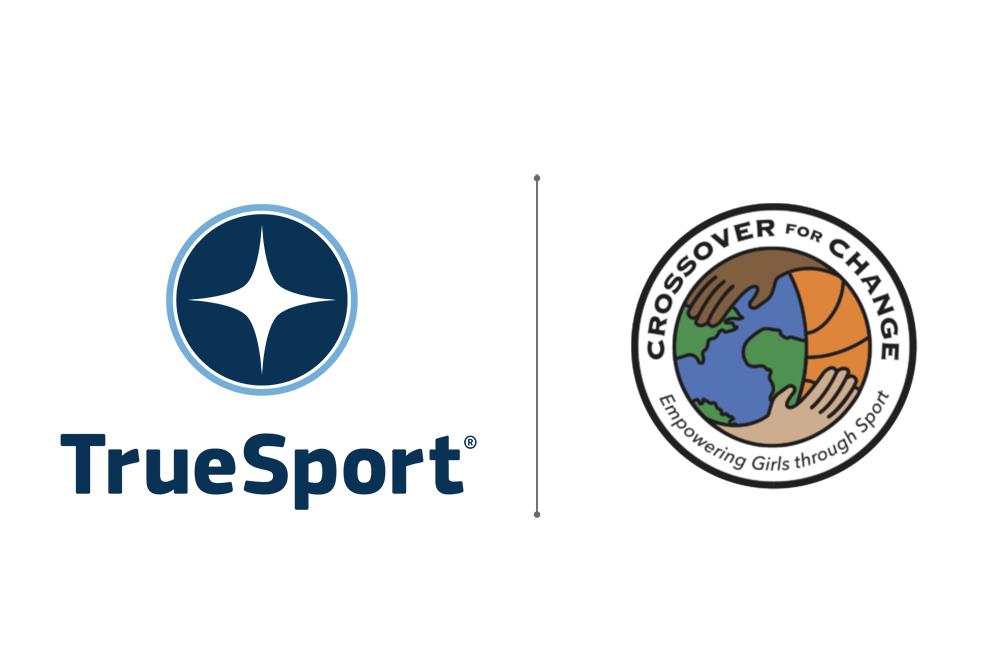 This month, TrueSport, the United States Anti-Doping Agency's (USADA) youth sport outreach program, partnered with Crossover for Change to host two girls basketball camps in Mbarara and Nyakibale, Uganda between June 3 and June 11. The two events involved 500 Ugandan girls from Maryhill High School and Immaculate Heart Girls School and featured TrueSport Athlete Ambassadors Veronica Day and Amara Mbionwu.
Crossover for Change is a Colorado-based nonprofit founded in the spring of 2020 at the onset of the COVID-19 pandemic. The organization aspires to promote leadership and life lessons through sport education and enhance self-esteem and confidence for young Ugandan women. Due to gendered expectations in Uganda, girls find it challenging to remain in school or pursue a career, and their exposure to life lessons through sport is limited. The founders of Crossover for Change – former Colorado Springs high school students– have vowed to change that status quo.
"As current and former athletes, Crossover for Change understands that access to sports helps to support the development of well-rounded young people by fostering leadership and problem-solving skills," said Veronica Day, Crossover for Change Chair. "We worked closely with a teacher and local connection, Dennis Katungye, to create a program that would have the most impact. These young women were curious and hungry for information, and I am hopeful that we were a spark in their long developmental journey to becoming future Ugandan leaders."
As TrueSport Athlete Ambassadors, both Day and Mbionwu led educational sessions with the young Ugandan female students around the topics of nutrition, hydration, body image, goal setting, and teamwork. These topics and the related activities reflect TrueSport's ongoing and expanding efforts to develop young athletes who are physically and mentally well.
Globally, TrueSport's vision is to help foster an environment where young athletes feel empowered, encouraged, and confident in their ability to become the best versions of themselves both on and off the field of play. Day and Mbionwu have been longtime advocates for equitable access to sports for girls/women, making this partnership with Crossover for Change an unmissable opportunity to support in the holistic wellbeing and development of young female athletes.
Day is a former Team USA Skeleton athlete and NCAA Division 1 track and field athlete. After a nine-year career with USA Bobsled & Skeleton that included a National Push Championship, North American Cup overall title, and four U.S. National Teams, she hung up her brush spikes and now works for the U.S. Olympic and Paralympic Committee. A native of Nigeria, Mbionwu is a Team USA Netball player and current USA Netball team captain who is also studying to become an oral and maxillofacial radiologist.
"This opportunity has shown that sports and friendship have no boundaries," said Kate Griffin, Crossover for Change Vice-Chair. "Everyone involved with Crossover for Change understands the impact sports have on our lives. After meeting and working with the girls in Uganda, I have faith that they too see how valuable sports and education are and that they will use the basketball skills and life lessons we shared with them to achieve their goals."
In addition to co-founding Crossover for Change, Kate Griffin was a five-sport athlete during her high school career, as well as a National Honor Society student and active member of her community. She is now continuing her education at Denison University, where she competes on the varsity golf team (all-conference first team honors), is involved with the Denison Student Athlete Advisory Committee, and is a Dean's list student.
For more information, please visit: https://www.crossoverforchange.org/, http://www.maryhillug.net/, https://immaculateheartgirls.org/, and https://truesport.org/.