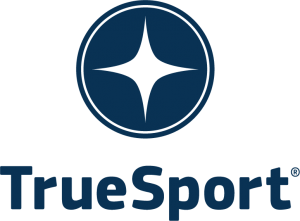 TrueSport®, a positive youth sports movement powered by the U.S. Anti-Doping Agency (USADA), has announced partnerships with seven additional National Governing Bodies (NGBs) of Sport, joining 16 NGB partners who currently participate in the TrueSport content program.
TrueSport welcomes partnerships with the following NGBs:
USA Archery
USA Baseball
USA Bobsled and Skeleton
USA Boxing
USA Fencing
USA Water Polo
USA Ultimate
TrueSport will help these new partners promote a positive culture of youth sport with expert content and programming, including values-based lesson plans, engaging articles, and videos that promote sportsmanship, character building, and clean and healthy competition.
Rick Riccobono, Chief Development Officer at USA Baseball, recognized the value TrueSport brings to baseball, noting, "USA Baseball is excited to partner with TrueSport to provide resources that promote a positive youth sport experience for all constituents of our game. With the addition of TrueSport to the USA Baseball Sport Development Blog, we can further serve the needs of players, coaches, parents, and umpires by delivering impactful character building and wellness-centric content that will benefit them in sport and in life."
Dedicated to engaging, informing, and inspiring the next generation of leaders on and off the field, TrueSport content features elite athletes and subject matter experts who can inform and engage NGB members and the youth sport community on topics that range from bullying prevention and teamwork, to sports nutrition and supplements.
"TrueSport believes in bridging the gap in values-based education and making a connection between youth sports and building a strong foundation of life skills," said Lisa Voight, TrueSport Business Development Manager. "Partnering with NGBs increases our opportunity to enrich the lives of young athletes who seek high performance and excellence as athletes and people."