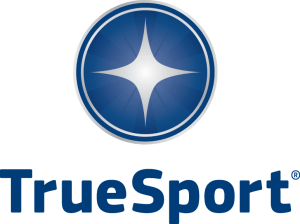 Dr. Jennifer Royer, an award-winning Colorado Springs educator and former college administrator, has been named TrueSport and Athlete Education Director for the U.S. Anti-Doping Agency.
Dr. Royer, who was selected as "Teacher of the Year" in 2018 at Rampart High School in Colorado Springs' Academy 20 School District, brings nearly two decades of educational leadership experience to USADA. She will oversee efforts to elevate athlete education and the organization's TrueSport youth sports initiative into a national leader in educational program delivery.
TrueSport teaches lessons and concepts of character building, sportsmanship and clean and healthy competition to young athletes, parents, coaches and sport administrators, through relationships with National Governing Bodies to universities to youth sport camp programs.
"Dr. Royer's passion for youth sports leadership development and experience as a recognized educator and college administrator reflects the ideal skill set for USADA and TrueSport," said Travis T. Tygart, CEO of USADA. "Beyond her professional accolades, she defines the TrueSport family, as a spouse to Colorado Springs' two-time high school football coach of the year and the mother of two young boys involved in competitive sports. She understands fully the importance of youth sport and high school communities establishing the foundations for healthy and clean competition."
Dr. Royer received her PhD in History from Texas Christian University in 2009 and currently holds state board of education certifications from Texas and Colorado. Since 2014, she's taught and served as the student council adviser at Rampart High School. She's also taught at the high school level since 2011 at Woodland Park (CO) and Southlake (TX). Prior to her roles in high school education, Dr. Royer spent six years with Lon Morris College in Jacksonville, TX, in a variety of roles, including both Dean of Students and Vice President for Student Affairs. She has also served as an educational consultant. A 1999 graduate from Stephen F. Austin State University with a M.A. in History, Dr. Royer received her B.S. in Education from Texas A&M University.
She officially joined the organization on August 24, 2018.
Learn more about how you can Get Involved with TrueSport.