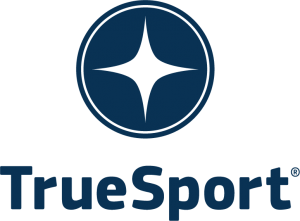 TrueSport®, a positive youth sports movement powered by the U.S. Anti-Doping Agency (USADA), has announced partnerships with five additional National Governing Bodies (NGBs) of Sport, who join the 23 NGB partners currently participating in TrueSport's educational content partnership to promote clean and healthy competition, sportsmanship, and character building and life skills.
TrueSport welcomes partnerships with the following NGBs:
USA Diving
USA Karate
USA Team Handball
USA Badminton
US Lacrosse
The TrueSport content program allows new NGB partners to expand their educational offerings to their membership of coaches, parents, and athletes on the topics that are most relevant to them, such as sports nutrition, teamwork, and bullying prevention. With expert-driven and values-based lesson plans, articles, and videos, TrueSport is ensuring that members of the sport community are able to foster a positive youth sport experience that empowers young athletes to make good choices on and off the field.
"We're excited to partner with TrueSport and share this valuable messaging with our nearly 450,000 members," said Ann Carpenetti, vice president of lacrosse operations for US Lacrosse. "We have a robust communications platform to reach the lacrosse community and we feel this content will be well received by our players, coaches, officials, program leaders, and parents."
TrueSport content combines research and storytelling to provide guidance to the youth sport community, while also inspiring audiences to practice and instill the values-based lessons that make sport a catalyst for athletic and personal growth. To both educate and engage, TrueSport content features a wide variety of subject-matter experts who specialize in youth development, as well as stories from elite athletes who live the TrueSport values.
"We value the growth of life skills in our youth athletes. With this new partnership, USA Karate is now able to share TrueSport's educational resources on clean and healthy performance, sportsmanship, and character development with our members to aid in improving our young athlete's skills, in and outside of our sport," explained Elizabeth Sottile, USA National Karate-do Federation's Member and Event Services Manager.
"TrueSport works diligently to create informative content, backed by expert research, to address the issues that youth athletes, parents, and coaches face in both sport and their everyday lives," said Lisa Voight, TrueSport Business Development Manager. "Growing our partnerships within the NGB community gives us the ability to ensure that we have a positive impact on the lives of future leaders and the people who are helping raise them."