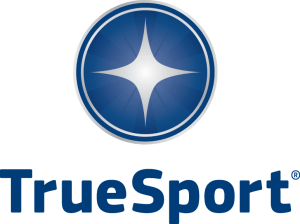 TrueSport®, a positive youth sports movement powered by the U.S. Anti-Doping Agency (USADA), has announced partnerships with 12 additional National Governing Bodies (NGBs) of Sport, bringing its current number to 15 partners who are participating in TrueSport's content and programming.
Through these partnerships, TrueSport and NGBs work to change the culture of youth sport and uphold the Olympic spirit by providing parents, coaches, and athletes with expert content and engaging educational programs that focus on sportsmanship, character building, and clean and healthy competition.
So far in 2018, TrueSport has formed partnerships with the following NGBs:
USA Cycling
U.S. Figure Skating
USA Judo
USA Rugby
US Sailing
USA Shooting
USA Softball
US Speedskating
USA Track and Field
USA Triathlon
USA Weightlifting
USA Wrestling
As new TrueSport partners, these 12 NGBs commit to delivering TrueSport's values-based educational content program to NGB members and the youth sport community. Featuring elite athletes and subject matter experts, content packages are comprised of articles, lesson plans, and videos.
These 12 additional partners join USA Swimming, USA Volleyball, and USA Field Hockey as TrueSport content program partners.
By introducing topics like nutrition and accountability to youth athletes and youth sport influencers, TrueSport is not only fostering a more positive youth sport experience, but also preparing athletes to become leaders on and off the field.
"TrueSport provides our NGB partners with meaningful content designed to engage, inform, and inspire sportsmanship, character and a commitment to clean sport within the next generation of athletes, parents, and coaches," said Lisa Voight, TrueSport Business Development Manager. "TrueSport believes that the earlier we reach youth athletes, the more impact it will have on the future of sport."
In the What Sport Means in America survey commissioned by USADA, it was discovered that 85 percent of youth sport parents think youth sports should reinforce positive values of sportsmanship, respect, and healthy living. But, only 35 percent of those parents believe that youth sports actually foster an environment to build those values in youth athletes.
Meg Duncan, Youth Program Manager at USA Triathlon, sees the need for TrueSport and has embraced the program. Duncan said, "Youth triathletes learn countless life lessons from participating in sport alongside their peers. TrueSport's educational resources help instill those values. By joining the TrueSport movement, USA Triathlon is providing the next generation of multi-sport stars with the tools to recognize and commit to a healthy, safe, and fun environment for sport."
Learn more about how you can Get Involved with TrueSport.