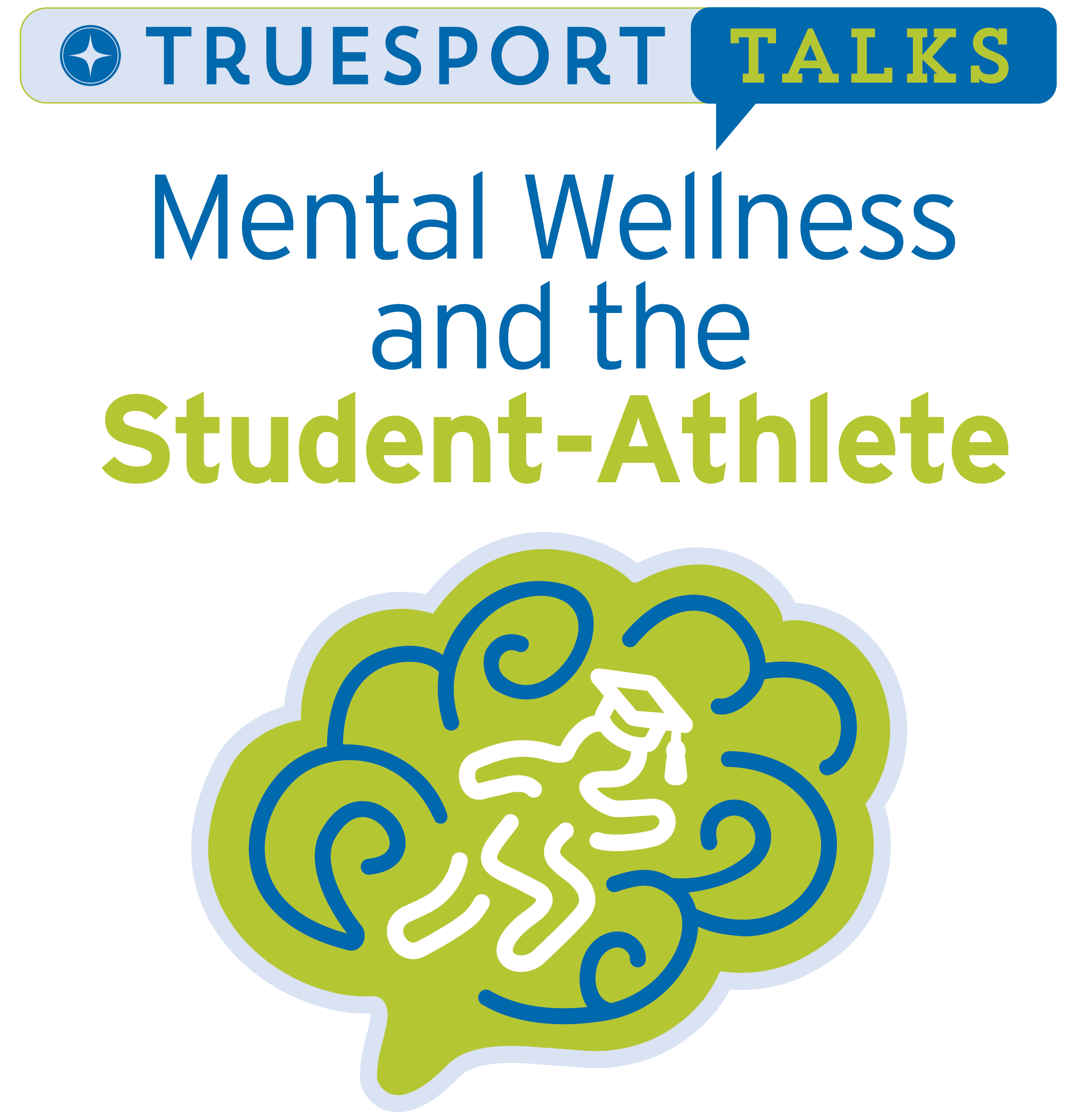 Student-athletes face dual pressures to perform in the classroom and on the field of play. As national statistics and stories continue to unveil the scope of the youth mental health crisis, it is past time for communities all around the country to get involved in finding and implementing solutions.
With this in mind, TrueSport, the United States Anti-Doping Agency's (USADA) youth sport outreach program, hosted a free, virtual event titled "Mental Wellness and the Student-Athlete" to address the unique mental health stressors facing student-athletes and chart an evidence-informed path forward with actionable takeaways for youth sport influencers.
"We have to put the person before the student and the athlete, otherwise we are at risk of losing all three," reminds the event's keynote speaker Dr. Candice Williams, the Director of Mind Health, and Wellness for the Boston Celtics.
Hosted at the United States Olympic and Paralympic Museum, this second annual TrueSport Talks event featured nationally recognized experts and five current and former student-athletes, including:
The five-session event kicked off with Dr. Williams addressing the vital role mental wellness plays in the overall health and happiness of young athletes. Sharing her first-hand experiences and academic insights working with athletes from varied levels of competition, Dr. Williams focused on the normalization of practices that strengthen awareness, reduce stigma, and reframe the discussion around mental fortitude.
"Now that I've been through my journey, I've realized it's OK to be vulnerable," reflected Kelly. "It's OK not to be OK. Letting myself off the hook a little bit and talking to people has been huge for me. As athletes, we are the light on the top of the hill. You don't want to look weak or vulnerable. But just like athletes have to figure out how to win the game, we have to figure out how to win at mental wellness."
Next, student-athletes took the stage to discuss the realities of their mental health challenges and their desire for support and change. This was followed by a series of micro-presentations from a panel of mental health practitioners that considered where sport and academics can do a better job of stepping up to the plate.
"Having the opportunity to speak among such an impressive group of mental health activists has strengthened my passion for this cause immensely," said Bracken. "Sports have always been about connection — between teammates, fans, communities, and countries. The athlete is the most integral and meaningful part of the equation that creates sports, and USADA truly understands this. This is an exciting start, and I'm so grateful to have been a part of it."
The event concluded with back-to-back solution-driven sessions in a nod to the student-athlete driven nonprofit, UNCUT, which focused on athlete systems of support and practical guidelines that could drive meaningful change.
To ensure the student-athlete voice is heard loud and clear, TrueSport also invited several schools in the Pikes Peak region to an ancillary event the previous day. During this educational engagement, the Mindfulness and Positivity Project led attending student-athletes through the practices of becoming more mindful, with real-time implementation of mental wellness practices alongside several TrueSport Athlete Ambassadors.
"We were honored to be able to continue building upon the foundations of last year's incredibly impactful event by helping to illuminate the stories and build off the feedback from an amazing group of student-athletes," said Dr. Jennifer Royer, Senior Director of TrueSport & Awareness at USADA. "To drive change based on the powerful messages they shared, we will also work with a group of industry experts to develop a recommendations report to better support and maintain youth mental wellness for the long-term. If these efforts gave even one student-athlete the chance for a healthier sport experience, then it was all worth it."