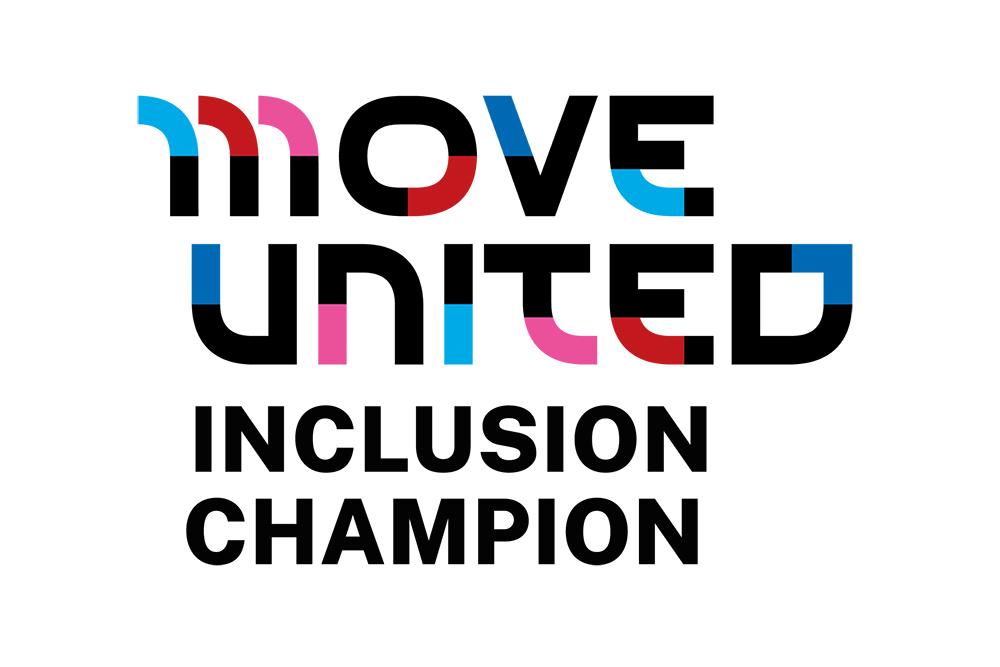 TrueSport is honored to be recognized by Move United, the national leader in community adaptive sports, as an Inclusion Champion.
Move United uses the power of sport to push what's possible for people with disabilities, confronting ignorance, fueling conversation, and inciting action that leads us to a world where everyone's included. As an Inclusion Champion, TrueSport has demonstrated the organization's support for an inclusive conversation in youth sports, particularly in relationship to youth with disabilities.
"TrueSport is honored to be recognized by Move United for our alignment with this important work," said Dr. Jennifer Royer, Senior Director of TrueSport & Awareness. "We are particularly invested in ensuring a level playing field for all athletes given that TrueSport is powered by the U.S. Anti-Doping Agency, an internationally recognized advocate for athlete rights and clean and fair competition. We believe sport at all levels of competition can uniquely provide a space for vital lessons about inclusion, diversity, and access."
As an Inclusive Champion, TrueSport has also recognized the value of Move United's Inclusive Playbook, a new tool to educate youth on disability awareness and sports. This first of its kind tool is the foundational building block to ensure youth learn the value of an equal opportunity to participate in sports and recreation in their schools and communities.
Move United's Inclusive Playbook is geared toward elementary school students and will help bridge the gap between individuals with and without disabilities at a young age by inciting conversations, dialogue and activities. To help support the implementation of this material into schools and communities, Move United also created a corresponding instructional guide with lesson plans, activity worksheets, and additional supplemental resources geared for youth.
Reviewed by over 50 adaptive sports professionals and educators across the United States, the Inclusive Playbook was beta tested with children across various age groups to make sure it lives up to its name.
"As we work to build a world where every person, regardless of ability, is included, youth education resources such as the Inclusive Playbook are needed to help challenge common misconceptions and the narrative around disability," said Move United Executive Director Glenn Merry. "Thank you to our Inclusion Champions, representing a broad intersection of youth, sports and educational organizations for their support in championing the values of inclusion for youth with disabilities."
The Inclusive Playbook was officially unveiled at the 2021 Move United Education Conference on May 13th. For more information on the Inclusive Playbook, visit http://www.moveunitedsport.org/inclusive-playbook.