What is the Coach Excellence Award?
Outside of parents, coaches are the most influential person in an athlete's life. Their dedication and commitment to athletes is immeasurable, and the life lessons taught by coaches through sport transcend the athletic experience and help shape a young person's life.
The SportsEngine TrueSport Coach Excellence Award is an award program to recognize coaches who are putting positive coaching values into action within their teams and their communities.
The nomination period for the 2020 Coach Excellence Award has ended. Please check back in September 2021 to nominate your coach!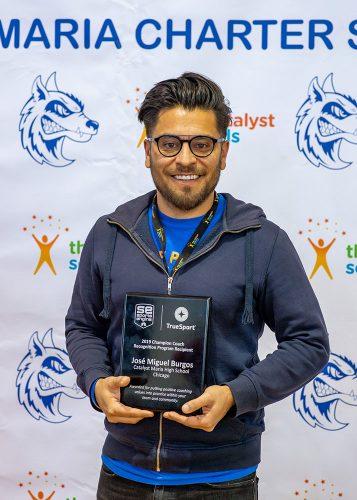 2019 – Jose Miguel Burgos
Jose Burgos, head soccer coach at Catalyst Maria High School in Chicago, Illinois was named the inaugural Coach Excellence Award winner.
Burgos joined Catalyst Maria as Head Soccer Coach and Spanish teacher in 2018. He was recognized for creating a strong supportive team community within the school and within the community-at-large to provide physical and psychological safety for his athletes. Born in Chile, Burgos emphasizes the idea of soccer as "family" and "community" rather than just a game. He organized the first-ever Catalyst Futsal Cup for 6-8 graders to begin broadening the impact and opportunities that soccer can provide for the youth in the community. Additionally, earlier this fall, Burgos initiated a GoFundMe page to begin raising funds for the under-resourced school and soccer program.
Read more about Jose's award here.
2019 Runner-Up: Fallon Buckner (Basketball)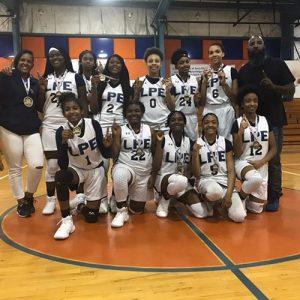 2019 Runner-Up: Kie McCrae (NetBall)